Matteo Berrettini vs. Hubert Hurkacz – 2021 Wimbledon Semifinals

Matteo Berrettini or Hubert Hurkacz? One of them will get to their very first final in a major tournament.
Both players have been remarkable en route to the semifinal of 2021 Wimbledon, each losing only two sets so far.
All of this promises an exciting clash at the Centre Court on Friday afternoon. There's no doubt tennis fans will be entertained, but the real question is, who of these two rising stars will get a shot at the title?
That is exactly what I will try to answer in my Berrettini vs. Hurkacz betting preview. I'll dissect their odds, analyze their performances on the grass court, and share my prediction. So, let's start!
Berrettini vs. Hurkacz Odds
Top tennis betting sites all believe Matteo Berrettini is more likely to win this game. That shouldn't surprise anyone, knowing that the Italian is currently #9 in the ATP Rankings. Meanwhile, his opponent is sitting in the #18 position.
Another reason why Berrettini needs to be thought of as a favorite is that the 25-year-old has been sensational on grass.
Berrettini Becoming a Grass Court Expert
The highest-ranked Italian player has won two titles on the grass court in his career, namely the 2019 Stuttgart Open and 2021 Queen's Club Championships.
The latter is often described as the rehearsal for Wimbledon, considering that it's played just a few days before the start of the English Grand Slam tournament.
Berrettini lost only one set in that tournament – to Cameron Norrie (ATP #34) in the final.
To be frank, the Italian didn't have too tough competition at the Queen's. In fact, he entered that tournament as the top seed.
However, Berrettini did play plenty of matches this year against some real heavyweights. The bad news for his fans is that he lost almost every time he played against a player who's ranked better than him – Djokovic, Tsitsipas, Zverev.
The good news is that his win/loss ratio in 2021 is superb. This year, he's won 32 matches while losing only seven.
Hurkacz Keeps Surprising Everyone
From April 14 to June 16, the ATP #18 Hubert Hurkacz lost six straight matches in six different tournaments. The 24-year-old Polish player won only three sets in that period. But then, Wimbledon came.
Despite coming to London as a major underdog, Hurkacz went into a winning series, knocking several tennis superstars out of the tournament.
After winning the first three matches in straight sets, Hurkacz had to face the ATP #2, Daniil Medvedev. The match started on Monday evening but was suspended due to rain. At that point, the Russian player had a lead of 2-1 in sets.
Their clash was pushed back to Tuesday (under closed roof), where Hurkacz turned into a points-winning machine. He turned the match in his favor, eventually winning 3-2.
His next obstacle came in the form of Roger Federer. Despite having fewer than 24 hours to rest, Hurkacz came onto the court and destroyed the GOAT candidate 3-0.
Beating the legendary Swiss has certainly done wonders for Hurkacz's confidence. The question is will he be able to keep his focus and not get carried away?
Berrettini vs. Hurkacz Betting Picks
Matteo Berrettini at 1.40
Over 39.5 games at 1.82
Everyone must admire what Hurkacz has done so far. However, it does seem that his opponent is a better player. Proof of this is that he's much higher in the ATP Rankings.
Plus, Berrettini loves playing on the grass. His stats on the slick surface are much more impressive than his opponent's, especially when it comes to 2021.
I think the oddsmakers are right to think of Berrettini as the favorite to win this match. Still, it probably isn't going to be easy – it's likely we will witness a long duel on Friday.
AUGUST
Sportsbook of the Month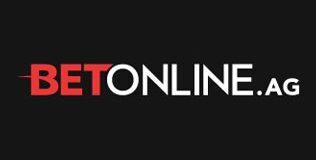 Welcome Bonus
50% up to $1,000
Read Review
Visit Site