Marlon Moraes vs. Cory Sandhagen Betting Preview – October 10, 2020 (UFC Fight Night)

UFC Fight Night: Moraes vs. Sandhagen has a sweet headliner on October 10, that could very well decide the next bantamweight title challenger.
Incumbent 135-pound champ Petr Yan will be looking closely at this one. So will bettors who are keen to make the most of the odds for Marlon Moraes vs. Cory Sandhagen. As both the main event slot and the occasion suggests, this fight is well worth staying up for.
Moraes is hoping to land his second shot at bantamweight gold, following defeat to Henry Cejudo at UFC 238 in June 2019. That night, Moraes was stopped by the Olympian in the third round of their vacant bantamweight championship bout.
Sandhagen might just get a second bite of the cherry with victory over the Brazilian. He was submitted by Aljamain Sterling at UFC 250 in June, which was billed as a potential title eliminator. If he can knock the #1 ranked contender off his perch, well, anything is possible.
Care to join me as I make my Moraes vs. Sandhagen prediction? Awesome. I also run through the odds and explore the best bets.
Marlon Moraes vs. Cory Sandhagen Prediction
Cory Sandhagen by Decision
This is a tough fight to call. Seriously.
First, Moraes is just a monster on the feet, and his unpredictability makes him such a nightmare for anyone in this division.
But that said, this is a five-round fight. If Moraes doesn't stop Sandhagen early, he will lose. Sandhagen is such a smart dude, and if he can use his reach advantage and positioning to stay out of Moraes' range in the first, he is halfway there.
I know you want to know more about the odds and best bets for Moraes vs. Sandhagen, so let's do that first. I promise I'll expand further on my thoughts a little later.
Moraes vs. Sandhagen Odds
Marlon Moraes to Win +140
Cory Sandhagen to Win -160
Well, I'm pretty surprised to see Sandhagen as the favorite in this fight. His odds of -160 aren't, like, shocking. But still…
I had expected Moraes (+140) to come into this fight as a steady favorite. The dude is like a mini Terminator that can crack skulls in a second. He is coming off a decision win against one of MMA's greatest in Jose Aldo. Prior to losing against Cejudo, he smashed through Raphael Assuncao, Jimmie Rivera, and Aljamain Sterling ALL in one round.
Do you have any idea how seriously impressive that is?
Sandhagen is up against it. There is no doubt about it. But at the same time, "The Sandman" is one hell of a fighter that will see his chances of winning incrementally improve with every minute that passes in this fight.
Judging by opponents fought and the sheer quality of the guys that Moraes has run through, it's difficult not to see value in his odds. But a five rounder really changes the dynamic of this encounter. If he throws the kitchen sink at Sandhagen in the first and doesn't knock him out, he will gas by the second.
Let's look at the best bets for this fight while keeping all the above in mind.
Best Bets for Moraes vs. Sandhagen
Sandhagen to Win by Decision
Moraes to Win +140
I'd recommend keeping things as simple as possible in this fight. And that's why I have only chosen two bets for Saturday's 135-pound clash.
As I see it, there are only two ways that this fight ends. First, Sandhagen wins by decision. At the time of writing this, the Moraes vs. Sandhagen props have not been released, so I can't share the odds with you right now but check this bet out.
Why? Well, he has a phenomenal engine. He stands at 5'11 with a 71″ reach to Moraes 5'6″ and 67″ reach. In addition to being harder to hit, Sandhagen has a high fight IQ, as well as good movement.
The second way I see this fight ending is in a stoppage win for Moraes. We know all about his phenomenal Muay Thai striking game, but his submission skills are also highly dangerous.
A black belt under Ricardo Almeida, Moraes is more than capable of handing Sandhagen his second submission loss in two fights. Based on both his grappling and striking, picking Moraes to Win at +140 makes sense. They are solid odds.
But still, I must give Sandhagen the nod here. Sure, if you're most concerned with value, take Moraes on account of his explosiveness. He has butchered some of the best in the game with his finishing skills. However, if you're unsure, keep reading and I'll explain why I am taking Sandhagen in this one.
Why Sandhagen Wins
What a fight this is going to be. I have it as a true pick 'em, with both having clear pathways to victory.
But when it comes to down to it, Moraes gameplan is limited to stopping his man in the first round. Just like a blazing fire, he is hot as hell in the early stages of a fight, but that intensity dwindles with time. Unless he gets you out of there in one, he grows frustrated and basically fades out.
The fulcrum of Sandhagen's tactical approach is to wear his man down. First, he has to be completely switched on in the first. If he walks into one of Moraes traps, it'll be game over. If Moraes' isn't forced to overwork, he could still be dangerous in the second.
A volume puncher, The Sandman's power is not enough to keep the Brazilian from coming forward, therefore he needs to find a way to filter the gas out of his opponent's engine while staying active and, most importantly, out of his range.
But if anyone can do it, it's Sandhagen. He has excellent coaches over at Elevation Fight Team that will know a hell of a lot more about approaching a guy like Moraes than I do. I am confident that his gameplan will see him through that important first round.
Let me end things with some stats. Moraes has 23 wins from 30 fights. 13 of those wins have come by way of first-round stoppages. He has 16 stoppages, in total, with ten coming by way of KO/TKO.
Of the three occasions Moraes has gone three full rounds in the UFC, all three have ended in split decisions. Two culminated in wins, while one was a loss. But all three were considered contentious. Very interesting stuff.
So, closing out, my prediction is for Sandhagen to survive the first round and start to dominate from the midway point of the second. Ultimately, he wins this fight.
Sandhagen Beats Moraes?
Well, he gets my vote in what should be a UFC Fight Night main event worth its salt.
Getting your picks in on the top sites for betting on MMA means that you could be wagering on the future UFC bantamweight champion. When put like that, it's an even more exciting fight.
But as much as I am looking forward to this one, the biggest of them all goes down two weeks later at Fight Island. If you are betting on UFC 254's mega title fight in Khabib vs. Gaethje, well… join the line.
Most importantly, enjoy the fights!
August
Sportsbook of the Month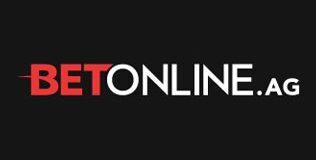 Welcome Bonus
50% up to $1,000