Markus Perez vs. Dricus du Plessis Betting Preview – UFC Fight Night, October 10, 2020

Dricus du Plessis faces Markus Perez in what could be the most exciting contest of the bunch at UFC Fight Night: Moraes vs. Sandhagen this Saturday, October 10.
The South African makes his UFC debut with a fair bit of hype behind him. Ranked as the best middleweight and welterweight in South Africa, and 4th in the UK and Ireland, the former EFC and KSW champion is no slouch. The oddsmakers certainly think he deserves to be favored in this matchup.
I'll be looking at the odds, some best bets, and breaking du Plessis vs. Perez down for you today. I'm keen to see how Markus Perez responds in this fight and will be analyzing his chances against a guy that will be stepping up to the highest stage for the first time.
But to kill any anticipation and get straight to the point, I'm going to make my prediction first and go from there. Sound good?
Perez vs. du Plessis – Who Wins?
Dricus du Plessis by KO/TKO
I'm going with the South African, du Plessis, to get his first win in the UFC on his debut.
The fight should make for an interesting matchup. Perez is a solid Muay Thai striker with a black belt in BJJ, while du Plessis is a stoppage artist with nine submissions and five KOs that has never been to the judges' scorecards.
It's the power of du Plessis that will likely dictate the course of the fight, but I'll explain everything else there is to know once I have covered the odds and best bets for the fight.
Let's do it.
Latest Odds for Perez vs. du Plessis
Dricus du Plessis to Win
-150
Perez's odds to beat du Plessis are +120 with the best UFC betting sites.
The Brazilian is 2-3 from his five fights in the UFC and 12-3 as a pro. Wins over James Bochnovic and Alex Hernandez are sandwiched between losses to Eryk Anders, Andrew Sanchez, and Wellington Turman in the promotion.
Perez comes into his third UFC fight as the betting underdog. In his previous two fights as a plus money dog, he was beaten by Anders at +235 but won against Hernandez at odds of +175.
As for du Plessis, the 26-year-old is 14-2 as a pro. A KO loss to the highly regarded Roberto Soldic in the second of two fights in 2018 marked his first loss since being choked out by fellow South African and former UFC fighter, Gareth McLellan, in 2014.
There is limited odds history available for du Plessis. But from his recent fights, the only time he was not the betting favorite was in his first bout with Soldic, which he won by TKO.
The line appears to be spot on in this fight. Perez was initially as high as +155, with his opponent opening at -195, but bettors unsure about the newcomer's ability to mix it up at the highest level are likely responsible for that movement.
Another important thing that you should know before you bet on Perez vs. du Plessis is that the latter took this fight on two weeks' notice. Perez was initially booked in to face BJJ wizard Rodolfo Vieira, but the Brazilian pulled out with an injury.
Will the short notice affect this fight? I don't think it will and that is reflected in my bets for the fight, below.
Best Bets for Perez vs. du Plessis
Du Plessis to win -150
Du Plessis to win by KO/TKO/DQ/Submission +140
Perez to Win by KO/TKO/DQ/Submission +275
In my opinion, this fight is going to end by stoppage.
Now, I'm backing du Plessis to win (-150). But if I were to take this bet, I would probably do so to protect myself against the chance that it does go to the scorecards. Remember, du Plessis is yet to go the distance in 16 fights. But Perez has three times, and all three have ended in losses.
So, that could raise about confidence to punt for du Plessis to win by KO/TKO/DQ/Submission (+140).
I don't think du Plessis is going to find it easy submitting a legit blackbelt like Perez. Yes, he has won nine fights by guillotine/rear-naked choke, but none against guys of the Brazilian's caliber. But the KO/TKO is a very distinct possibility and having the submission built into the bet for +140 is a nice extra.
Of course, you cannot deny Perez to Win by KO/TKO/DQ/Submission (+275) is the value bet here.
I do think the fight will end by stoppage and Perez's chances of catching du Plessis cold with his grappling game could lead to a nice payout. I'm definitely leaning towards du Plessis by stoppage in this fight, but this is a good bet well worth a shot.
Well, I guess I should explain why I am sticking with the betting favorite in this fight.
Why du Plessis Beats Perez
Yes, I know South African fighters have failed to light up the UFC. I am also aware that Dricus du Plessis has fought more guys without Wikipedia pages than a local highschool bully. But regardless of that, I am confident that his style will give Perez a lot of problems.
Let's not forget that he knocked out one of Europe's top prospects in Roberto Soldic, which is no mean feat. He has power and poise and will come into this fight with a lot of momentum behind him.
Perez is no slouch either, and I expect him to approach this fight with the right attitude and strategy. Although he has an excellent Muay Thai base, he hasn't really been able to maximize his arsenal of weapons when it matters most. He struggles when put under pressure, and gets a little sloppy with his shots.
Now, du Plessis the better striker of the two. He doesn't do anything too flashy, but he certainly has the power advantage. He keeps things simple and puts together decent combinations. His boxing isn't fantastic, especially when it comes to head movement, but he is more than content to rely on his chin.
At first glance, the ridiculous submission ratio on the UFC debutant's resume would give you the impression that he is going to tie Perez up and take his neck. Although he has a really solid offensive submission game, Perez has the advantage in the grappling department as a whole and won't give up his neck as easily as others.
Closing this one out, I like du Plessis in this fight. Providing he puts the pressure on from the first bell and forces Perez to exchange on the feet, I think he has the power to land the right shot and end the fight by KO/TKO. I wouldn't be hugely surprised if the fight does go to the scorecards, but I am confident in my prediction and think this one could be over before the buzzer sounds for the third round.
More UFC Fight Night: Moraes vs. Sandhagen Bets
If you are looking for more bets for the fights this Saturday, I have some more previews for you to check out below.
I have covered the main and co-main events for the evening, as well as what seems like the obligatory slow and sluggish heavyweight fight that pops up on Fight Night cards every week. You will find the odds, best bets, and more for each of the fights below.
Enjoy the fights!
AUGUST
Sportsbook of the Month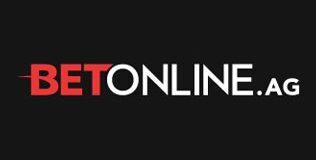 Welcome Bonus
50% up to $1,000
Read Review
Visit Site