Los Angeles Lakers vs. Memphis Grizzlies – NBA, Thursday, December 9, 2021

A pair of Western Conference playoff teams will face off on Thursday night as the Memphis Grizzlies host the Los Angeles Lakers.
This will be their second meeting of the season. The Lakers defeated Memphis early in the season to pick up their first victory. Carmelo Anthony led the Lakers in that matchup with 28 points on 6-8 three-point shooting.
Each of these teams are in position to improve upon their playoff seeding from last season. Let's see who has the upper hand in this regular-season showdown.
Lakers vs. Grizzlies Odds for December 9th
As of this writing, we don't have odds for the moneyline. Nonetheless, we can check out the other odds.
If you're looking for a trend with the Los Angeles Lakers betting, good luck. They're 7-8 against the spread in their last 15 games. When it comes to the point total, they're 14-10-1.
The Memphis Grizzlies have a little more clarity, covering in 15 of their 24 games this season. They recently had a streak of hitting the over in seven straight games, but three of their last four games have gone under.
So basically, we have no clarity when it comes to that.
One thing we do know is Ja Morant will miss this game. The former Rookie of the Year has been dealing with an ankle injury but is now in the NBA's health and safety protocols.
Los Angeles doesn't have any new injuries to report as Trevor Ariza and Kendrick Nunn continue to miss time.
Before I give you my game pick, here is a breakdown of each team.
Los Angeles Lakers Preview
The Los Angeles Lakers have been a tough team to solve. At times, they look like a team that can live up to their preseason hype. Other times, we wonder if this team is good enough to make the playoffs.
Through all the turmoil, the Lakers have a 13-12 record and remain one of the top contenders to win the NBA Finals.
LeBron James has struggled to stay on the court this season. He has dealt with injuries, COVID, and a suspension. He has been the Lakers best player when he is on the court.
Overall, he is averaging 25.9 points, 6.6 assists, 5.5 rebounds, and 1.7 steals. He is also shooting 49.0 from the field. This should go without saying, but the Memphis Grizzlies need to slow him down if they want to win this game.
As I mentioned in the intro, Carmelo Anthony was the difference-maker in the Lakers first matchup with the Grizzlies. Check out his numbers from the fourth quarter alone.
12 points
2 rebounds
1 block
2-2 three-point shooting
It's hard to say which version of Anthony will show up Thursday night. He is very streaky, so you never know if he'll put up six points on 2-10 shooting or 25 points on 8-11 shooting.
All season, the biggest issue for the Lakers has been their defense. They've allowed the second-most points per game but have shown signs of improvement lately.
Over their last four games, they held three of their opponents under 107 points. It's still a work in progress, but it's a step in the right direction.
Los Angeles' offense ranks fourth with 111.9 points per game. They can score with anyone, so I believe they'll contend for the top spot in the Western Conference if their defense can be average.
Memphis Grizzlies Preview
While the Los Angeles Lakers enter this game reasonably healthy, the Memphis Grizzlies will be without their top player.
Ja Morant will likely miss his seventh consecutive game as he recovers from an ankle injury. As I mentioned earlier, he is also in the NBA's health and safety protocols.
Morant suffered his injury in a 32-point loss to the Atlanta Hawks. Since then, the Grizzlies haven't lost a game.
They've won five in a row, including an NBA record 73-point victory over the Oklahoma City Thunder. A bigger storyline to follow has been their impressive defense.
Before Morant's injury, the Grizzlies had allowed 115+ points in four straight games. Check out their points allowed in their last five games.
Sacramento Kings: 101
@ Toronto Raptors: 91
Oklahoma City Thunder: 79
@ Dallas Mavericks: 97
@ Miami Heat: 90
That's three quality road wins. The Sacramento Kings also rank top 10 in points per game.
Without Morant, we've seen Jaren Jackson Jr. and Desmond Bane lead the Grizzlies.
Jackson has a pair of 25+ point performances, while Bane is coming off back-to-back 20+ point games. That includes a career-high 29 points against the Dallas Mavericks.
Morant's absence could make a big difference on Thursday night. He scored 40 points on 5-7 three-point shooting in his first matchup with the Los Angeles Lakers. He also added in 10 points.
All five of the Grizzlies starters scored in double digits that night, but Jackson only knocked down three of his 12 shots.
The Grizzlies are similar to the Lakers in that they rank top 10 in scoring and bottom 10 in points allowed. However, we've seen their defense shine lately.
Do they have enough to slow down LeBron James and the Lakers offense? Let's check out my pick.
Lakers vs. Grizzlies Pick
The Los Angeles Lakers seem like the better team, but I need to see more consistency before betting on them. That leads us to the point total.
Lately, we've seen both teams improve on the defensive end. This high point total makes me feel better about the outcome. This feels like one of those 105-102 games, so I feel confident with my pick.
At the end of the day, you're free to make your pick. Whatever you decide, you can make your selection at SportsBetting.ag.
For more NBA picks, check out our NBA picks page below.
AUGUST
Sportsbook of the Month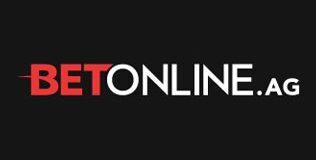 Welcome Bonus
50% up to $1,000
Read Review
Visit Site