Los Angeles Clippers vs. Utah Jazz – NBA, June 16, 2021

Utah hosts the Clippers at the Vivint Smart Home Arena tonight, with the series locked at 2-2 and everything still to play for.
All four games have been won by the home team. Still, after winning the last two by margins of 26 and 14, you have to feel LA has the momentum on their side. Kawhi Leonard was in breath-taking form for the Clippers, making him unplayable at some points during the game.
The Jazz was still reeling from their devastating defeat in game three as they got off to a sluggish start in game four, and they never recovered.
They cannot afford to be as they were during the first of the previous game, scoring only 13-points and trailing by 17. The problem for the Jazz in those two defeats was their field goal shooting which stood at 42% for each game.
However, their three-point shooting remained intact as it has done throughout the series and gives them something to build on. That and the fact they have beaten the Clippers the last seven times they have faced them in Utah.
Clippers vs. Jazz Odds
The spread has been dictated by home-court advantage, which is no surprise given how closely matched these teams are. It's been hard to predict the match totals so far in the series as one game has gone over and one under each venue so far.
Clippers on a Charge
The Clippers are on a roll; they progressed nicely between games one and three, producing better displays each time. In truth, they didn't have to do much to beat Utah in game four, as steady basketball saw them over the line.
However, you have to feel that the Jazz won't produce another quarter as they did in the first of game four. Therefore, the Clippers will need to improve if they are to take the lead in the series and finally pick up a win in Utah.
Although the Clippers' form on the road hasn't been great, they haven't lost three in a row away from home since the middle of March. In addition, they have alternated defeats with wins in their previous five-game five matchups, which would mean they are due a win here.
What is worrying is this series has gone precisely the same way as their first-round tie against the Mavericks; they ultimately won it, they lost game five.
Here are the latest betting trends for Los Angeles:
LA is 6-2-1 in their previous nine matches against the spread.
They have won two-thirds of their last nine games.
The Clippers have lost 11 of their previous 16 matches against the Jazz.
Ten of their last 15 games have gone under the betting total.
They have only won two of their previous six matches against teams from the Northwest Division.
Where the Jazz have failed in this series, the Clippers have excelled, as they have the second-highest field goal percentage in the playoffs up until now.
However, their rebounding at both ends of the court hasn't been great, and there is certainly plenty of room for improvement.
But the Clippers have held on to the ball well, as you would expect, making a very low number of turnovers each game. This has undoubtedly helped them control the last couple of games.
Their defense has been led by Frenchman Nicholas Batum, whose miraculous story of heartache and inspiration led him to this point in his life. He has drawn on that story as of late, using it as motivation to help his team get back in the series.
The Clippers are in good health at present and will miss only one player tonight, Ibaka, who is out for the season with a back problem.
Jazz Needs to Play Another Tune
The Utah Jazz looked like an orchestra playing Mozart's fifth symphony in games one and two. However, they have looked far from it since. They will be hoping that their return to Utah will help them get back on the same music sheet.
They should be confident of doing that as they have the best home record in the NBA this season.
When they have lost at home, it has generally been because their offense has failed, as their last three defeats have produced scores of 109, 98, and 96.
Although the Jazz won game five in the first round against the Grizzlies, it has generally been a stormy night for them as they lost the previous four. However, they met with the Clippers in the playoffs in 2017 and won game five on their way to a 4-3 series win.
Here are the latest betting trends for Utah:
Seven of their previous nine games have gone over the betting total.
They have won six of their last eight games.
The Jazz has only lost two of their previous 11 home matches.
In addition, they have only lost one of their previous six matches against the spread played on a Wednesday.
Utah is 5-0-1 in their last six games they have entered as the betting favorite.
As previously mentioned, the Jazz's offense has been led by their superb three-pointing shooting so far in the playoffs, and this hasn't deserted them even when they have lost or haven't played well.
Mike Conley supplied many of these against the Grizzlies in round one but is currently struggling with a hamstring injury. However, it is believed he could return tonight, which would be a massive boost to Utah's decreasing confidence.
They have averaged 117-points per game and it's clear to see the key to this match will be the Clippers trying to stop Utah's potent attack. Donovan Mitchell has provided the most points so far in the playoffs, and this has led many to ask whether he is the best player in Utah history. I think the mailman, Karl Malone, would have something to say about that. However, you cannot doubt Mitchell's superb qualities.
They have stayed true to their philosophy of driving to the basket more often than not, which means they haven't made many assists.
They also haven't made many steals, and this will indeed have to improve if they are to win the series and progress to the finals.
My biggest critique of them so far in the playoffs is they have lost their shape at times and allowed teams to pull them about. This has led to ill-discipline and a high number of personal fouls against them.
This is hard for me to say about a team that features one of the defensive players of the season Rudy Gobert. However, he can't do it all alone and needs his teammates to help out.
Conley is the only player listed as questionable to play tonight for the Jazz, so both teams can have very few excuses.
My Clippers vs. Jazz Betting Pick
Although the Clippers have all the momentum on their side, their record on the road recently does worry me. As we have already touched upon, the key to this match will be if the Clippers can stop the Jazz's terrifying attack.
They quickly learned this was their key to victory against the Mavericks, and they appear to have done that again in this series. However, it remains to be seen if they can do that in Utah.
With so much uncertainty, it's hard to predict a winner here. However, let's look at what we do know.
Looking at the Jazz, they surely have to improve their field goal shooting, while they have maintained their excellent three-point shooting throughout, and I don't see that changing. The Clippers have improved game upon game, and this should mean we see both teams at full capacity tonight.
Therefore, I am going for over the betting total tonight. We have to remember these teams are averaging 230-points combined in the playoffs so far.
AUGUST
Sportsbook of the Month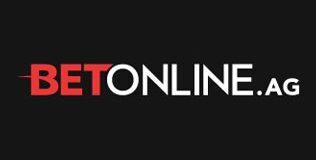 Welcome Bonus
50% up to $1,000
Read Review
Visit Site