Los Angeles Clippers vs. Dallas Mavericks – NBA , May 28, 2021

The Clippers travel to Dallas to battle the Mavericks in arguably the closest first-round matchup in the playoffs this season. Things haven't gone to script for the Clippers, and they find themselves 2-0 down heading into tonight's game and, therefore, must pick up the win here. Doncic dominated game one on his way to scoring 31-points as the Mavericks started the series like a house on fire. Perhaps he was inspired to see Mavericks legend Dirk Nowitzki cheering him on in the stands.
They shot at 50% from the field goal range and 47% from distance as the Clippers failed to get close to their attack. Game two followed a similar suit, but this time Doncic had some help as Hardaway Junior played a significant cameo role in supporting his team to a 2-0 lead. With the series heading to Dallas, you have to feel the odds are stacked against the Clippers, but it would take a brave man to write them off.
However, they have now lost four of their last five games against the Mavericks, which includes the previous three in a row. They failed to lay a glove on the Mavericks in all four defeats, losing by margins of 51, 16, 10, and 6. But perhaps it will be them that is more thankful that the series is moving to Dallas, given they have won on six of their last eight visits.
Clippers vs. Mavericks Odds
Although only slight favorites, I am amazed the Clippers are favorites, seeing how the series has gone so far. Yes, they have to win tonight, but I don't believe they have looked great under pressure this season.
The points total is set at precisely what these teams have combined for over their previous ten head-to-head matches and, therefore, will be hard to take in either way.
Chips are Down for the Clippers
The Clippers have now lost four games in a row, two of which came against the Rockets and the Thunder. While the Clippers rested players in those games, it hardly inspires belief they will turn things around here. Their last win came almost two weeks ago in Charlotte against the Hornets. It was a clinical performance from LA as they shot at 53% from close and 46% from distance.
They have now alternated back-to-back wins with back-to-back defeats in their last eight games on the road. While they will want this to end and put in a more stable run of games, they will want it to continue tonight as it will see them pick up their first win in the series.
Here are the latest betting trends for Los Angeles:
| | |
| --- | --- |
| Bet Type | Trend |
| ATS | They have lost four of their previous five matches. |
| Total | The total has gone under in 13 of their last 18 games. |
| ATS | The Clippers have only won one of their previous five matchups against the Mavericks. |
| ATS | LA is 2-6 in their last eight games on the road. |
| ATS | They have won on six of their previous eight visits to Dallas. |
| SU | The Clippers have lost seven of their last eight games against teams in the Western Conference. |
| Total | Four of their previous six matches against teams based in the Southwest Division have gone under the betting total. |
The Clippers are the number one ranked team at shooting from distance in the league, and as such, they have a good offense. They are also very accurate from inside the D, and as such, they must be marked closely to stop them. But perhaps not too close to the point where you are giving away fouls against them as finished the regular season with the highest success rate from the free-throw line. However, their three-point shooting has gone AWOL so far this season and needs to return ASAP if they are to stay alive.
LA also needs to use the ball much more efficiently in the series. They are making a seriously low number of turnovers which is fantastic, but if you're not using the ball when you have it, that counts for nothing. If they can get the ball to Kawhi Leonard and he can produce what he did in game two, it will give them the platform to go on and win. His mind appeared elsewhere in game one, with much speculation he could be on his way to Miami, possibly clouding his attention. However, he seemed focused in game two, and this is the Leonard the Clippers need tonight.
But their biggest strength has been their defense which has been superb this season. This is despite the fact they haven't always covered in and around their basket as well as they will have liked.
However, for a team that defends so well, they have made a deficient number of blocks this season. Only the Heat have completed less than them.
They are also producing fewer defensive rebounds than they usually would, which has affected them in games one and two.
The Clippers only have one player listed as questionable to feature tonight, and that is Ibaka, who has been suffering from a back injury.
Money on the Mavs?
The Mavericks are in excellent form, having only lost four of their previous 18 games. Oddly three of those defeats came against teams that failed to qualify for postseason basketball, and the other defeats came against the Grizzlies. Their last loss came against the Timberwolves, and in truth, the Mavericks didn't play badly. The Timberwolves had a very rare night and put in a sensational display.
Their form at the American Airlines Arena has been awe-inspiring recently as they have won eight of their last nine games there. The only team to dethrone them was the Kings, so it is clear they lose focus against the teams that are not doing quite so well.
Here are the latest betting trends for Dallas:
| | |
| --- | --- |
| Bet Type | Trend |
| ATS | The Mavs have won seven of their previous ten matches. |
| Total | Six of their last seven games have gone over the betting total. |
| Total | Only one of their previous six matches against the Clippers has failed to go under the points total. |
| Total | The total has gone over in four of their last five games against Western Conference opponents. |
| ATS | Dallas has won five of their previous seven matches against teams in the Pacific Division. |
The Mavericks can certainly shoot as their respectable 47% field goal success rate suggests, but in truth, they have been average in attack more often than not this season. However, this has risen to 54% in the playoffs, which is why the Clippers have struggled against them. They are also out-shooting the best three-point shooters from deep, making every one in two so far. Oddly, they haven't replicated this from the free-throw line scoring at only 66%. This means the Clippers can be more aggressive against them, knowing they aren't likely to be punished.
They haven't made many offensive rebounds either, but this is probably because they have made so many baskets, so I certainly wouldn't be worried about this.
If they moved the ball around the court slightly quicker, it would open their opponents up more and present more scoring opportunities. They tend to hold on to the ball and try to dictate the pace of games, which in fairness, has worked more often than not this season.
Their defense has been excellent and the catalyst behind many of their wins this season.
However, there are certain areas they can work on, with making more steals being at the top of that list, given they have completed fewer than any other team this season. They have also made a low number of blocks which they could certainly improve on, and this has followed them into the playoffs. Their steals count in the playoffs also haven't been great.
The Mavericks will be without Redick tonight as he is out with a heel injury. Kleber remains questionable and faces a late fitness test as he recovers from an Achilles problem.
Clippers vs. Mavericks Betting Pick
This game excites me!
It has it all. The script is written, and the stage is set. However, from a betting standpoint, it is a gambler's nightmare. Everything points towards the Mavericks taking a three-nil lead in the series, but you must be wary of the Clippers. But as many of my followers will know, I am a form and stats man, and therefore, you have to side with the Mavs here. They have all the momentum and none of the pressure. They seem to thrive playing the bigger teams and on the big occasion.
It could be a close game so take the points for the Mavs to be on the safe side.
August
Sportsbook of the Month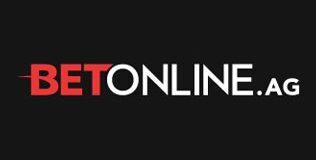 Welcome Bonus
50% up to $1,000