Los Angeles Clippers vs. Dallas Mavericks – NBA, June 4, 2021

The Clippers battle the Mavericks in Dallas tonight as we focus on the remaining first-round playoff matchup. Yes, that's right, all of the other seven Conference Semi-finalists have been decided, and the Utah Jazz awaits the winner of this one.
LA appeared to have all the momentum heading into game five, but a re-focused Mavericks team met them head-on – led by their talisman Luca Doncic who scored 42-points on the night. It appears neither team want to do the front running in this series, but as it draws to a conclusion, they will undoubtedly want to be there when it counts.
One thing that strikes me about this series is that the traveling team has won every game. This suggests that neither of them has coped with the added pressure of playing in front of their own fans again.
Clippers vs. Mavericks Odds
It appears the bookmakers have finally given the Mavericks the respect they deserve by setting a more realistic handicap here. Those selected in games one, two, and five, all of which were played in LA, were disrespectful and seemed to fire up the Mavericks as they won each game outright. This is the lowest the spread has been all series and in my eyes looks about right.
The points total hasn't strayed too far away from the one set tonight, and just like the other games, it could be challenging to take on either way.
Clipping the Mavericks Wings
It's now put up or shut up time for the Clippers, and we will find out what they are made of this evening. They haven't come under much pressure this season as they have quietly gone about their business, playing some excellent basketball, but far from perfect. When they did come under pressure in the last game, they didn't stand up. They didn't have a leader like Doncic to rely upon, someone to make that final shot when it counts.
They have now alternated back-to-back wins with back-to-back defeats in their last ten games, which is one of the longest runs of its kind for any team this season. If this continues tonight, their season will be over; it's that simple.
Game six was kind to the Clippers in the first round of the playoffs last season as it was the game where they wrapped up the series against tonight's opponents, who will be looking to replicate that feat. However, this hasn't always been the case, as they lost the previous two against the Nuggets and the Warriors.
Here are the latest betting trends for Los Angeles:
They have only won two of the last seven matches against the spread.
The total has gone under in 12 of their previous 17 matches.
The Clippers have lost four of their last six games against the spread when facing Dallas.
Eight of their previous 12 matches on the road have gone under the points total.
They have won on eight of their last ten visits to Dallas against the spread.
LA is 3-8 in their previous 11 games against teams in the Western Conference.
The Clippers have lost five of their last seven matches against teams based in the Southwest Division.
This suggests the Clippers are struggling of late, and they could find themselves on the wrong end of a low-scoring encounter.
Despite their struggles, the Clippers have shot well in this series, especially from the field goal range.
However, most of their other attacking stats are very average, and it hasn't taken a great deal for the Mavericks to get their heads in front. That and the fact, the things they have done well, generally the Mavericks have done better, which is epitomized by both teams turnover count.
While the Clippers have had a good season, I don't think they have been exceptional, and I think their performance in this series kind of sums up their year.
The Clippers only have one doubt for this evening, and that is Ibaka, who has been struggling with a back problem is likely to miss the game.
Mavericks Flying High
The pressure is back on the Mavericks, and after losing a 2-0 lead in the series, many have questioned if they can handle that pressure. While I understand their views, I disagree. As I have said throughout the season, the Mavericks' main problem has been staying focused. They lost sight of that after going two up in the tie, but it returned to them when they needed it most, and I believe it will remain for this game also.
However, they have an abysmal home record against the Clippers to overcome, losing eight of the last ten games against them that we're played in Dallas. Even one of those wins was a close, hard-fought victory in overtime. As we know, the Mavericks lost their last game six of a playoff series against the Clippers, but they did win the previous three against the Heat, Trail Blazers, and the Spurs.
Here are the latest betting trends for Mavericks:
Seven of their previous ten matches have gone over the betting total.
Dallas is 12-5 in their last 17 games.
Only two of their previous nine matches against the Clippers have failed to go under the points total.
They have won eight and lost three of their last 11 home games.
Nine of their previous 13 matches against teams based in the Pacific Division have gone under the betting total.
Dallas has won five of their last six games played in June.
The Mavericks have only won two of their previous seven matches against the spread played on a Friday.
The total has gone under in 16 of their last 20 games when playing as the betting underdog.
The only thing to take from this is the fact that the Mavericks are winning games regularly.
As previously highlighted, the Mavericks are beating the Clippers at their own game. Nothing highlights this more than their impressive three-point success rate, which we are used to seeing from LA. However, their free-throw shooting has been woeful and must improve tonight and beyond if they qualify for the semi-finals.
They will also need to make more defensive rebounds than they are currently averaging, especially if they win this and face the Jazz, who has been sensational in this department.
What's more worrying is they aren't making many steals either, so you wonder how they will win the ball back regularly.
Dallas hasn't made many assists in this series, but that doesn't bother me too much as they are a dribbling team and like to hold on to the ball more often than not. This means they maintain control over the game's pace, which has brought them success in this series as the Clippers have looked frustrated at times.
They also haven't made many blocks per game, which is also an area of their game that requires improvement.
As you can see, the Mavericks have been far from perfect in this season, which highlights my earlier point that they haven't had to be great to lead the series so far.
Both teams have many improvements that can be made, and in all truth, there hasn't been much between them. The main difference has been Luca Doncic, who has been unstoppable at times throughout the series. He stood tall when his team needed him in game five, and that is what a leader does.
However, no one man can win a series on this own, and Doncic and the Mavericks have been helped out significantly by their bench and, in particular, Tim Hardaway Junior. Hardaway has been brilliant this series, especially from deep, where he has sunk a couple of essential baskets.
Reddick will miss the game for the Mavericks as he has been ruled out with a heel injury. Their only other concern is star man Luca Doncic who has been playing through the pain of a neck injury. This didn't seem to bother him last time out, but there is the concern it could take its toll after a while.
My Pick for Clippers vs. Mavericks
I believe both teams haven't been at their best this series, and as it concludes, you feel they will both have to leave it all out there on the court. The Clippers haven't been anywhere near as impressive from deep as they usually are, and the Mavericks can undoubtedly do better from the free-throw line and make more rebounds.
As for their defenses, I don't think they have underperformed. Therefore, you can only see improvement coming in attack, which is why I will go against the grain and pick overs in this one tonight.
AUGUST
Sportsbook of the Month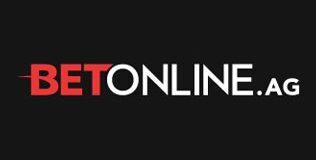 Welcome Bonus
50% up to $1,000
Read Review
Visit Site