Predictions and Picks for La Liga Matchday 38 (2021)

So it has come down to this; the two big Madrid clubs have one game left to win the La Liga title. Atletico is in the driving seat and will win the league with a victory. Real needs to win and hope that Diego Simeone's side slips up at the worst possible moment.
The rest of the European places are just about sorted – although the weekend's games will decide who plays in which competition next season. There is more drama at the bottom of the league where Huesca, Valladolid, and Elche are fighting to avoid joining already relegated Eibar in the Segunda Division.
Bottom of La Liga Standings (Three Go Down)
Team
Played
Points
Huesca
37
33
Valladolid
37
33
Elche
37
31
Eibar (R)
37
30
I will be previewing all ten games taking place on Saturday and Sunday and selecting three of the best bets to go for on matchday 38 – the final day of the 2020/21 La Liga season.
Levante to Beat Cadiz
Levante's form took a real downward turn from the start of March. Still, its early-season points haul – and very important draws with Alaves and Barcelona – has saved the Valencia club from any real relegation worries this season. The 2-1 defeat to Getafe last weekend assured the Madrid club's top-flight status, and Levante now faces Cadiz in a game with no real importance. With both sides taking this easy, I expect a home win to round off the season.
Cadiz also gave some hope to a relegation-threatened club when it lost at home to Elche on Sunday. For their first La Liga season of over 15 years, its own place in the top division for next season had already been assured after a job well done. Scoring goals has been a problem, though – and that is why I think Cadiz will come off second best to Levante.
Celta Vigo to Beat Real Betis
Celta Vigo's excellent run of form has come too late to propel into the European places, but it will have a big say in which competition Real Betis play in next season. Eduardo Coudet's side ended Barca's faint hopes of the title last weekend and can now finish the season with six straight victories if it beats Betis. That's not bad for the Argentinian coach who came to the club in November when it was rock bottom of the league.
Even though it doesn't really matter whether Celta wins or loses on Saturday, I have a feeling that Betis will find the Galician club a tough nut to crack. A win for Betis would guarantee a Europa League place, but with a defeat running the risk of losing out to Villarreal and a berth in the new third-tier Europa Conference League instead. Manuel Pellegrini's side has an excellent unbeaten run of its own to preserve but might find Celta too strong.
Barcelona to Beat Eibar
A flurry of wins and a draw in previous weeks had given Eibar a faint hope of staying up this season, but defeat to Valencia last weekend officially ended the seven-year stay in La Liga for the tiny Basque club.
It is incredible that Eibar has stuck around so long – and will actually be one of the smaller clubs in the Segunda next season.
Beating a despondent Barcelona would be an excellent way to bow out – but I'm not sure Ronald Koeman's side will allow that to happen.
The Dutch head coach is likely heading to the door after this game, but he will probably be able to celebrate one last victory on Saturday. After a chaotic and farcical season at the Camp Nou, Barcelona had crawled back into contention for the title, only to fail to win any of its last three games, culminating with the loss at home to Celta on Sunday. That result leaves Barca seven points behind Atletico and now just fighting to stay in third.
Elche to Beat Athletic Club
Most people will be keeping up with what is going on with the two big Madrid clubs on Saturday. But the three games involving the relegation, candidates are sure to serve up more than their fair share of excitement. Elche faces an Athletic side that has nothing to play for and may be able to pick up a crucial three points. It will still depend on how Huesca gets on, even if that does happen. But it is sure to be a nervy evening across Spain.
Athletic allowed Real Madrid to believe that it would be going into the final day of the season as league leaders when it lost at home to Zinedine Zidane's men on Sunday. That isn't the case now anyway, but it was the second 1-0 reverse in a row for Marcelino's side. It gave Huesca a lifeline by losing the week before, and now another defeat would finish off the season – but raise Elche's hopes.
Huesca to Beat Valencia
Thanks to a better head-to-head record, Huesca knows that if it wins this game against Valencia, there is nothing that Elche can do to climb above it and out of the bottom three. The two clubs have an almost identical record this season – even down to the goals scored and conceded – so it might be that it all comes down to the two games between Huesca and Elche. Pacheta's side needs to win this to be sure of that, of course. But recent performances suggest that is possible.
Valencia will be a little harder to beat than it would have been a month ago, though, after the appointment of Voro changed the way the team has played in the last few games. It is not the best club to be around at the moment, as fans protest about the current owners, but at least Voro has brought some belief and pride back to the team. I'm not sure that will be enough to overcome a determined Huesca on Saturday, though.
Osasuna and Real Sociedad to Draw
Osasuna has to be considered one of the real success stories of the La Liga season. Bottom of the league at the turn of the year, the Pamplona club completely changed the way it played – without changing its head coach – and will now finish very comfortably in mid-table.
It could even afford to lose more than it won in the last month or so and not be even the slightest bit worried about relegation.
A draw on the last day of the season would be a very acceptable way to finish things off.
Real Sociedad have also enjoyed a successful season, even if there might have been some that might have hoped for more when it was top of the league in December. That kind of form was always going to be difficult to keep up, and it should now claim the Europa League place it has been coveting for the second half of the campaign. A draw against Osasuna might make things interesting, though.
Real Madrid to Beat Villarreal
Dropping points in five of its first ten games of the season have probably cost Real Madrid the La Liga title this season. Although Zinedine Zidane's side came back from that early setback to challenge at the top for most of the season, it could well be those defeats to the likes of Cadiz and Alaves that has handed Atletico the league. There have been draws more recently too, but Real has managed the same kind of record as the entire top three in the last few weeks. A win here would seem to be nailed on – but it will mean nothing if Atletico wins against Valladolid.
Villarreal comprehensively beat Sevilla 4-0 at the weekend to ensure that there will be some kind of European soccer played next season. But, even though a win here could guarantee Europa League as the competition of choice, I think that the Yellow Submarine will be concentrating on that tournament's final against Manchester United next week. If it wins that it will be promoted to the Champions League.
Defeat here will not be of much concern.
Atletico Madrid to Beat Valladolid
This is one of the few games in La Liga this weekend where both clubs are desperate to win and absolutely need the points to reach their goal. Valladolid is currently next to bottom and requires a victory just to give it a chance of staying up. Even three points might not be enough for Sergio Gonzalez's side, but considering Valladolid has won just two games in 2021, there should probably not be too much hope anyway.
Diego Simeone has said a lot about the 'Suarez Zone' this week. It must be galling for any Barcelona fan that the Catalan club's player felt it could do without going to bring the La Liga title to Atletico for the first time in seven years. He was at it again at the weekend, scoring a late winner against Osasuna when it had looked like his side would lose a crucial game with just minutes to go. It would not be a surprise at all if Suarez scores the winner on Saturday as Atletico wins the league.
Granada and Getafe to Draw
The two games scheduled for Sunday in La Liga will feel very 'after the fact,' as all the remaining questions in the Spanish top-flight are answered on Saturday. Granada and Getafe will therefore play out a meaningless last game of the season with absolutely nothing on the line.
Granada has lost its last four games in what has been a grueling campaign, but might be able to finish it off with a draw.
Getafe knows how to grind out a draw when needed, of course. The Madrid club is not renowned for scoring many goals – or playing a particularly thrilling brand of soccer – but can pick up points when required. Last week, the win over Levante provided the usual flurry of yellow cards and a sending-off but secured La Liga status for another season. A draw on the last day of the campaign would seem apt.
Sevilla to Beat Alaves
The final game of the season brings together two clubs who will be in a celebratory mood. Sevilla has already qualified for the Champions League again and has been able to drop points in three of its last four games without affecting that outcome. It was even thrashed 4-0 last week away at Villarreal, but should still be bothered enough to win this one at home on Sunday.
As a real last roll of the dice, Alaves looked down and out when it appointed Javier Calleja as its third manager of the season in April. The Basque club was bottom of the league and seemed to be dead certs for relegation. But Alaves has lost just once in the eight games Calleja has been in charge, beating Granada 4-2 last week to confirm its La Liga credentials. Defeat to Sevilla will matter little to anyone at the club.
La Liga Matchday 38 Betting Picks
Celta Vigo to Beat Real Betis
3.25
Osasuna and Real Sociedad to Draw
4.50
Granada and Getafe to Draw
3.50
Sometimes, there is value to be found at this stage of the season when a team needs to win against a supposedly better side with nothing to play for. But my first pick this weekend goes against that way of thinking. Celta Vigo has shown a lot of determination this season, and I think it might frustrate Betis as it tries to stay ahead of Villarreal and qualify for the Europa League.
I've selected the draw between Osasuna and Real Sociedad for a similar reason. La Real would ideally like a victory to ensure a fifth-place finish. But I think that Osasuna will play as it has for the majority of this year and take a share of the points on Sunday. I don't think it will end up affecting Real Sociedad's final position, though.
My final La Liga betting pick of the season is for Granada and Getafe to play out what is likely to be an uneventful draw. Both sets of players will be getting ready for their summer holidays, and I don't think either will be trying too hard to win three points on Sunday.
AUGUST
Sportsbook of the Month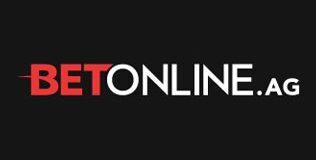 Welcome Bonus
50% up to $1,000
Read Review
Visit Site