KT Wiz Suwon vs. Kia Tigers – KBO (July 10, 2021)

The Kia Tigers caught KT Wiz Suwon and me by surprise, beating the KBO leaders comprehensively in the previous round. The teams meet once again on Saturday, and it's interesting to see if the underdog can once again upset the odds.
I share my prediction in this KT Wiz Suwon vs. Kia Tigers preview that also features the latest team news, stats, and thoughts on what to expect from the two squads.
KT Wiz Suwon Form and Team News
League Position: 1st
Last 5 Games: 3-2
Runs Scored: 406
Runs Conceded: 342
Starting Pitcher: Odrisamer Despaigne (8-5; 2.42 ERA)
I was genuinely shocked by what I saw in the previous game. One of Suwon's best pitchers was demolished by the struggling Kia Tigers, and the team conceded ten runs.
I'm not sure where this came from, and another strong starter will try to fix the problem on Saturday. Odrisamer Despaigne has been very reliable this season and has two wins versus the Tigers already.
He should be able to keep the opposition quiet, and the offense punished Kia's starter last time around. I believe that Thursday's game was a one-off, and the KBO leaders can bounce back instantly with a strong performance in the next clash.
Kia Tigers Form and Team News
League Position: 9th
Last 5 Games: 5-0
Runs Scored: 289
Runs Conceded: 410
Starting Pitcher: Lee Eui-Lee (4-3; 4.19 ERA)
The worst offense in South Korean baseball erupted against the KBO leaders, and it was fascinating to watch. The Kia Tigers are on a five-game winning streak, and their confidence is growing by the minute nowadays.
It's obviously too late to fight for the KBO playoff spots, but this team can probably surprise many opponents in the league.
For now, the big question is if the Tigers can once again defeat KT Wiz. The team is sending a decent pitcher and has the momentum, but I think that Suwon's performance will be much stronger on Saturday.
The leaders probably underestimated their opponents after beating almost everyone in the league recently. They should be back to their best, and the Tigers' starting pitcher was soundly beaten the last time he had to face KT Wiz Suwon.
KT Wiz Suwon vs. Kia Tigers Prediction
The Kia Tigers obviously deserve respect, and they won't simply surrender against the stronger teams in the league. And yet, KT Wiz Suwon should be angry after Friday's defeat, and the squad is objectively better.
If you add the advantage when it comes to the starting pitchers, I still feel obliged to back KT Wiz Suwon for Saturday's encounter.
Prediction: KT Wiz Suwon to Win
If you want more predictions for South Korean baseball, you should check my preview of Saturday's game between the Lotte Giants and the Samsung Lions.
AUGUST
Sportsbook of the Month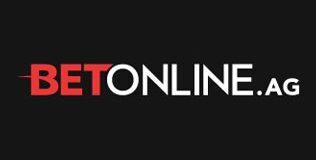 Welcome Bonus
50% up to $1,000
Read Review
Visit Site