Prediction and Pick for the Koepka vs. Portnoy Golf Match

Circle September 7th on your calendar. We're awaiting confirmation on the exact time and place, but here's what's penciled in.
We'll see Brooks Koepka and Dave Portnoy the day after Labor Day in a mano a mano showdown.
Most fans will tune in to watch these two alpha dog personalities go to war, and plenty of publications will be reporting about the upcoming festivities. However, some of us are looking at this as a betting opportunity, and very few are talking about the match from that perspective.
Leave it to a golf nerd like myself to break down the Brooks Koepka vs. Dave Portnoy odds and generate a betting preview.
About the Koepka vs. Portnoy Match
It all started with what appeared to be some friendly back-and-forth banter on Twitter. Brooksie was having a few light-hearted chuckles watching the Portnoy take swats at Shinnecock Hills during his infamous mulligan challenge.
Next thing you know, Koepka's jovial jabs at the left-handed Portnoy turned into Brooks tweeting out that he could play lefty and still beat Dave. Portnoy snapped back, shouting that he'd beat Koepka by "like 20 strokes" and proceeded to put the ball back in Brooks' court.
"How much and when and where?"
Koepka, not exactly the type to back down, gleefully accepted, which brings us to the head-to-head showdown on September 7th at a location to be determined. If Koepka wins, Portnoy will donate $250k to Brooks' charity foundation. If Portnoy wins, Koepka will donate $250k to the Barstool Fund. Brooks will be playing left-handed.
Odds for Brooks Koepka vs. Dave Portnoy
Brooks Koepka (-1200)
Dave Portnoy (+600)
Assessing Brooks Koepka's Chances
Brooks' left-handed move is silky. The four-time major champ was filmed belting an 8-iron 194 yards with 129.6 mph ball speed back in March of 2020. Look at this tweet for a more more recent look at what Koepka looks like as a southpaw.
That same day (in March of 2020), Claude Harmon III was filming Koepka ripping left-handed 8 irons. Brooks now-former coach, gave us a peek at his student's numbers with a left-handed driver.
293 yards of carry
110.6 mph club head speed
161.9 mph ball speed
12.4 degree launch angle
2440 rpm spin rate
For the non-golf geeks out there who have no idea what these numbers mean, these are pretty sporty digits for anyone. For a righty who's swinging a driver left-handed, they're off-the-charts.
Brooks has enlisted Pardon My Take hosts PFT Commentator (Eric Sollenberger) and Big Cat (Dan Katz) as his caddies for the upcoming match. Appointing two of Portnoy's employees as his loopers is either a genius play, or it's going to backfire in a big way. Only time will tell.
Evaluating Dave Portnoy's Chances
Dave's handicap is completely unofficial, but my best guess is that his realistic HDCP is in the 18-20 range. To be fair, it's hard to accurately pinpoint what this guy would actually shoot if he played the ball down. Playing golf taking 4-10 mulligans on every single shot (as Dave habitually does) isn't real golf and gives us little indication of his true abilities.
In terms of assessing his chances, Portnoy will hit plenty of ugly shots. He's going to be shaky from inside five feet. Understanding his limits with a golf club in his hand, Dave will instead rely on his mental fortitude to carry him through. Or better yet, Koepka's lack thereof.
"Blake Koepka is good at golf. I was actually the first one to say that. But in general golfers are mentally weak. I am mental Armageddon. Very Different ball game."
That was Dave's take on the situation back in April when the Koepka vs. Portnoy match was announced. In an August 9th interview on Fox Business Network's Varney and Company, the Barstool Sports founder doubled down on his previous take.
"He is mentally weak, and I am mentally strong."
It's safe to say that Brooksie and his camp have some primetime bulletin board material to stay motivated. As for Portnoy's caddie, Fore Play Podcast contributor Frankie Borelli will be toting Dave's bag on the Tuesday after Labor Day.
Brooks Koepka vs. Dave Portnoy Betting Prediction
In the midst of getting caught up in a beef with Bryson DeChambeau, Brooks Koepka's now got another adversary on his plate. Barstool Sports' Dave Portnoy has found a way to inject himself into the hoopla (surprise surprise), earning a date against the chiseled Nike athlete.
The match is good for the game of golf, and it's good for Brooks' and Dave's public image. What it won't be good for is Portnoy's bottom line.
The reason the Koepka vs. Portnoy odds are so lopsided is simple. Dave's swing is a sloppy inside-out choppy move – from the top down, it's as if he's casting a fishing rod. On the other hand, Koepka's left-handed swing is a thing of beauty. It's uncomplicated, it's on plane, and most importantly, it's repeatable.
You may have to close one eye as you cringe about coughing up -1200, but don't fall for the bait presented by Dave's +600 upside. Look for Koepka to take no prisoners as he coasts to any easy victory.
AUGUST
Sportsbook of the Month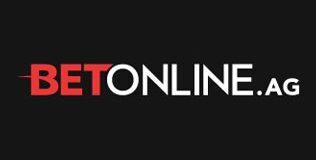 Welcome Bonus
50% up to $1,000
Read Review
Visit Site