KBO Predictions and Analysis – Thursday, September 23 (2021)

The previous KBO round was quiet compared to what we saw in this week's opener, but it still featured plenty of runs and some crazy games.
We will have different fixtures on Thursday, and the South Korean baseball league returns to its usual starting hours, so it's curious to see if that would bring things back to normal.
I have accounted for that in my KBO predictions for September 23. Here are all fixtures covered in this post.
Hanwha Eagles vs. KT Wiz Suwon
Lotte Giants vs. SSG Landers
NC Dinos vs. Kiwoom Heroes
Doosan Bears vs. Kia Tigers
Samsung Lions vs. LG Twins
KT Wiz Suwon to Beat Hanwha Eagles
The best team in the country meets the worst, and no one will be shocked to learn that KT Wiz has nine wins and three defeats against the Eagles in 2021.
What gives Hanwha hope is that the recent form of the two sides is comparable, and both have three wins in their last five KBO games.
Hanwha's managed to win against some decent opponents in the past few weeks, so I believe that Suwon will take this one seriously.
The league leaders are about to use Bae Je-seong as their starting pitcher, and he's been solid this season. The youngster has been excellent in September, and I expect him to shut the opposition down.
I'm not exactly sure what to expect from Hanwha's starter because this will be his first KBO game. Facing the top team in South Korean baseball in your debut is hardly ideal, and I believe that KT Wiz should win this clash comfortably.
Lotte Giants to Beat SSG Landers
The Lotte Giants are still desperately trying to get closer to the fifth spot in the standings. The next game is against a direct rival, so I expect to see the best of the team.
Park Se-woong is next in the rotation, and he's been among Lotte's better pitchers. Another good sign is that he has a victory against the Landers already in 2021.
SSG's projected starter has been shaky all season, and it's hard to expect anything different on Thursday. Lotte's form has been better lately, so I believe backing the Giants in my KBO predictions for September 23 is the smart choice.
Kiwoom Heroes to Beat NC Dinos
The NC Dinos are on a four-game losing streak, and their defense has been abysmal over that period. I'm not sure it would get any better in the next clash.
Lee Jae-hak is expected to start, and he boasts a 6.17 ERA over the course of the season. Kiwoom's offense should be able to punish him, and NC's bullpen has been shaky as well.
The reigning champions usually rely on their offense to bail them out, but I'm not sure that's a realistic scenario for Thursday.
The Heroes will be starting An Woo-jin, who has excellent individual stats and looked great in his only game against the Dinos this year.
You never know with Kiwoom, but the team should have the upper hand in the upcoming encounter.
Doosan Bears to Beat Kia Tigers
The Doosan Bears have been the most consistent KBO team in the last ten days or so. They meet the struggling Kia Tigers next, so that's an excellent opportunity to build a small gap in the standings.
Gwak Been is expected to start for the Bears, and he's been inconsistent this season. Despite his flaws, the pitcher is still better than Han Seung-hyuk, who should get the nod for the Tigers.
I expect to see some runs in this one, and that definitely suits the Bears better. Doosan's superior offense should be able to score plenty of runs, and that should be enough for the win.
Samsung Lions to Beat LG Twins
This is arguably the most anticipated clash on Thursday. The Twins and the Lions have exchanged the second position in the table multiple times this season.
Samsung currently has a small advantage, but I'm sure that LG's hopes haven't been crushed yet. A win on Thursday could be vital for the final standings.
Based on the team news, the Lions are in a much better position to get a victory.
I always prefer going against the Twins when they have the weaker starting pitcher against a strong opponent, and that's exactly the case for the next round.
LG's Lee Min-ho has been decent, but he can't compare to Baek Jung-hyun. With 12 wins and great stats over the course of the season, Samsung's pitcher might be one of the best KBO players in this position.
He should be able to lead his team to a victory on September 23, although the Twins are not doomed by any means.
August
Sportsbook of the Month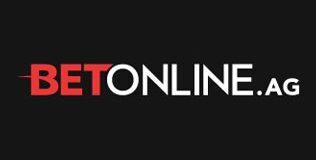 Welcome Bonus
50% up to $1,000