KBO Predictions and Analysis – Thursday, September 16 (2021)

Some of the results in the previous round of South Korean baseball surprised me. On the other hand, this is one of the most competitive leagues in the world, and we see all sorts of shocks regularly.
I'm sure the upcoming fixtures will bring more of the same, and I try to predict all outcomes in my KBO predictions for September 16. Here are all the games I cover.
Hanwha Eagles vs. Kiwoom Heroes
Kia Tigers vs. Samsung Lions
LG Twins vs. NC Dinos
Lotte Giants vs. KT Wiz Suwon
SSG Landers vs. Doosan Bears
Kiwoom Heroes to Beat Hanwha Eagles
The Hanwha Eagles might be last in the KBO, but they have a positive record against the Kiwoom Heroes in 2021.
Another reason to believe this clash might be close is the team news that shows two excellent starting pitchers.
Eric Jokisch is next in Kiwoom's rotation, and it's always easy to back the Heroes when he's starting. The American has excellent stats, and he already beat the same opponent twice without allowing a single run. Jokisch knows how to stop the Eagles, and I expect him to do it again on Thursday.
I'm not so sure that Hanwha's Ryan Carpenter can match him. He's been good this year, but his teammates often let him down, and he was on the losing end against the Heroes twice.
I believe the Heroes should win this one, although you never know with this team.
Samsung Lions to Beat Kia Tigers
If the Samsung Lions want to stay in the hunt for the top spot in the KBO standings, they have to win games against struggling opponents like the Tigers.
Kia's offense has been disgraceful this year, and even a teenager like Lee Jae-hee should be able to stop it.
The Lions also have a prolific offense that should be able to handle anything Im Gi-yeong can throw at them. The stakes are too high for Samsung, so I believe we will see the best from the team.
LG Twins to Beat NC Dinos
I've mentioned it in previous KBO predictions posts, but I have a clear strategy when it comes to the LG Twins. They are almost unbeatable when a solid starting pitcher is leading the team.
That should be the case against the Dinos on Thursday when Lee Min-ho is expected to begin the game. He's been significantly stronger than NC's starter, and the Twins have the more reliable bullpen too.
On top of that, LG's offense has been better recently, and that's more than enough for me to pick the Twins in my KBO predictions for September 16.
Lotte Giants to Beat KT Wiz Suwon
You would normally back KT Wiz Suwon here, simply based on the fact that the KBO leaders have been significantly more consistent than the Giants.
And yet, a quick look at the starting lineups shows that Park Se-woon is next for Lotte. The pitcher has three victories against Suwon this season, and he was excellent in all of them.
On top of that, the Giants have been much better recently, and their confidence has been growing. I believe they can push the leading team in the country to the limit on Thursday and even come on top when it's all said and done.
SSG Landers to Beat the Doosan Bears
Before I share my thoughts on this clash, let me make a disclaimer for those of you who plan to bet on the KBO on Thursday. This game certainly is the hardest to predict, and it might go either way.
Both sides are expected to start excellent pitchers for the upcoming encounter.
It's close to impossible to say if Wilmer Font (SSG) or Walker Lockett (Doosan) is better. Font's record is more impressive, but his opponent has the better individual stats.
I expect a solid performance by both men on Thursday, but I prefer the Landers because they have been good at winning close games this season.
August
Sportsbook of the Month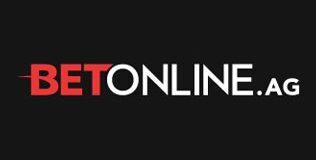 Welcome Bonus
50% up to $1,000