KBO Predictions and Analysis – Saturday, October 23

A lot of questions about the 2021 playoffs in South Korean baseball are yet unanswered, but Saturday's KBO round might give u more information on what's going to happen in the postseason.
The reigning champions might lose hope for good and the top two teams in the standings face each other in a direct battle for the first seed. I share my thoughts on all of the encounters below in my KBO predictions for October 23.
Hanwha Eagles vs. Lotte Giants
KT Wiz Suwon vs. Samsung Lions
Doosan Bears vs. LG Twins
Kia Tigers vs. NC Dinos
Hanwha Eagles to Beat Lotte Giants
I thought that the Eagles can win against the Giants on Friday because of their superior starter and motivation. Their defense did deliver an excellent game, but the team failed to score and one run in the last inning was enough for the opposition to steal the victory.
It was a close clash and I expect something similar in the next one too. Once again, I'm more inclined to trust the Eagles because of their stronger starter. Here are the pitchers that should begin this game.
Ryan Carpenter (Eagles): 5-12; 3.86 ERA
Lee Seung-heon (Giants): 0-3; 5.71 ERA
Ryan Carpenter has been solid for most of the season and the lack of support from Hanwha's offense is the main reason behind his poor record. When his teammates deliver, the American usually records wins.
His counterpart Lee Seung-heon is yet to win a game as a starter and his only meeting with the Eagles was a disaster. That is enough for me to back the Eagles in my KBO predictions for Saturday, but you should be careful with this clash. It should be close and it could either way.
Samsung Lions to Beat KT Wiz Suwon
The Samsung Lions recorded a crucial victory against KT Wiz Suwon in the previous round. Another one on Saturday would put them ahead in the standings and in a great position to earn the top seed in the regular season.
Both sides know the importance of the upcoming clash and we'll see two of their best pitchers on the field.
Baek Jung-hyun is next in Samsung's rotation and he has a good case for being the top pitcher in the entire league. The guy has a 13-4 on awesome stats and he won against KT Wiz twice already in 2021.
William Cuevas let Suwon to two victories against the Lions twice too, but his overall stats are not as good as Jung-hyun's. On top of that, the Lions have been four victories in their last five games, while KT Wiz Suwon has lost four in a row.
It's obvious that Samsung is the team in good form and I expect another victory for the Lions on Saturday.
Doosan Bears to Beat LG Twins
Both teams will be eager to win this once because it can lead to a higher position in the standings. The Bears are fighting for fourth, while the Twins still have a chance to reach the top of the table.
I think their ambitions might suffer a blow on Saturday, though. I usually back them when they start a much better pitcher because their offense has been unreliable this season and that's not the case for the upcoming clash.
Here are the starting pitchers and their records so far.
Lee Min-ho (Twins): 8-9; 4.44 ERA
Gwak Been (Bears): 4-7; 3.99 ERA
LG's starter has a slightly better record, but his ERA is worse and he was destroyed by Doosan's offense last time around.
I believe that the Bears have a good opportunity to win once again and that's why I prefer them in my KBO predictions for Saturday.
NC Dinos to Beat Kia Tigers
The NC Dinos were on course for a crucial victory against the Tigers on Friday, before a complete collapse in the eight cost them the win.
The reigning champions are in a bad position in the standings, but they have another chance to make up some ground on Saturday. They have two games against the Tigers and they must win them both.
I cover the early clash in my KBO predictions because that's the one we have starting pitchers for.
By the looks of it, the Tigers have the upper hand in this aspect. Yong Joong-hyun has been solid this year, while Song Myung-gi often allowed too many runs.
And yet, the Dinos have been all about their offense this season and I think their batters can deliver again on Saturday.
If you want to back them or place other wagers, you should take a look at our recommended real money betting sites. They offer great odds for all KBO games.
AUGUST
Sportsbook of the Month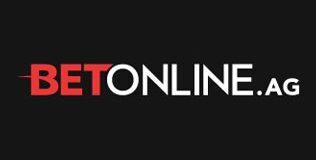 Welcome Bonus
50% up to $1,000
Read Review
Visit Site