Picks and Predictions for KBO Games – Tuesday, May 3rd, 2022

It took longer than usual, but the KBO odds are finally out for Tuesday's action. We enter a brand new week with two more series between all 10 teams. After 26 regular season games for just about every team, we have finally reached the point where every team has played a full series against the other.
From here on out, 2022 will be full of games with teams with a history against each other this season. That's important because every team has a different variant every year. Knowing how they match up every season should help us predict the games more easily.
With that being said, let's check out the odds and make our KBO predictions for Tuesday's games.
KBO Odds for Tuesday, May 3rd, 2022
Doosan Bears (EVEN) vs. LG Twins (-130), O/U 7.5
Hanwha Eagles (+225) vs. SSG Landers (-310), O/U 7.5
Kiwoom Heroes (-135) vs. Kia Tigers (+105), O/U 7.5
Lotte Giants (-185) vs. KT Wiz (+140), O/U 7.5
NC Dinos (+125) vs. Samsung Lions (-165), O/U 7.5
Kicking off our KBO odds for Tuesday, we have ourselves an important series opener between the Doosan Bears and LG Twins. These two teams are neck and neck in the standings. The Bears are 14-11 in 4th, while the Twins are 14-12 in 5th.
LG is also rocking a 3 game losing streak into Tuesday, so they're hoping the off day on Monday can get them back in the winner's column.
The Landers are a massive favorite over the Hanwha Eagles, which is the heaviest favorite of the day to no surprise. Hanwha is in 9th place at 10-16, while SSG is cruising in first place at 19-6-1.
Kia is the coldest team in the KBO with a 5 game losing streak. They are back at home for their series opener against the Heroes, but will be underdogs for the game. Kiwoom is having a nice season at 15-11 and is in 3rd place.
The reigning champions in the KT Wiz will be taking on the Lotte Giants in their home stadium. Lotte has been impressive this year at 15-9-1 and is in second place in the KBO. They won't be easy to beat, so the Wiz are in a crucial spot.
Samsung has been struggling lately, but have won the last 3 games. They'll be looking to continue their little spark against the last place NC Dinos.
To find these exact KBO odds for Tuesday, head over to Bovada.
KBO Predictions for Tuesday's Slate
Doosan Bears Over LG Twins
SSG Landers Over Hanwha Eagles
Kiwoom Heroes Over Kia Tigers
Lotte Giants Over KT Wiz
Samsung Lions Over NC Dinos
These are my KBO predictions for who wins each game on Tuesday's slate.
Doosan won 2 out of their first 3 games against the Twins in 2022 and are sending Choi Won-joon to the mound. He has a sparkling 1.84 ERA in 29.1 innings for this season. The Twins will be sending Adam Plutko to the mound, who's been good but not great.
Won-joon should be the superior starting pitcher in this one and gives Doosan a strong chance to win.
The Landers in first place by a good margin for a reason, while the Eagles are barely holding on to 9th place. They have home field advantage and are sending a dominant pitcher to the mound in Kim Kwang-hyun (1 ER in 25 IP in 2022).
Eric Jokisch should be able to get his revenge on Kia on Tuesday. The Tigers got him for 5 runs in 6 innings earlier this year, but he's been incredibly sharp in the rest of his games. Sean Nolin on the other hand has lost each of his last 4 starts for Kia.
Charlie Barnes has been absolutely incredible in 2022 for Lotte. He has an untouchable 0.65 ERA in a whopping 41.1 innings pitched in 2022. The first time Barnes pitched against the Wiz this year, he came one out away from a complete game shutout.
Samsung is rolling right now and they should continue to do so against the current league worst team. Albert Suarez and his 2.89 ERA will be on the mound and they have home field advantage.
Bet on the KBO Games at Bovada
Best KBO Bets to Target for 5/3/2022
Doosan Bears vs. LG Twins Under 7.5
-115
That brings me to my favorite KBO betting predictions of the day on the best KBO betting sites.
First up is the under in the Bears and Twins game. Both teams are sending two solid pitchers to the mound in Choi Won-joon and Adam Plutko. They are also both a bit cold in their last 10 games in terms of batting average.
Doosan and LG are hitting .228 and .233 respectively in their last 10. Add in two good pitchers, you should have a good bet for the under.
Charlie Barnes has been absolutely incredible for Lotte this season. It would be crazy to bet against him right now, especially since he pitched 8.2 shutout innings against the Wiz in his first game against them.
Lotte also has the 3rd best batting average in their last 10, as well as the 3rd best bullpen ERA (2.63).
Lastly, I'll take the Lions to keep their winning streak going on Tuesday. They are matched up with the last place Dinos and Albert Suarez went for 6 innings and allowed just one run against them on April 21st.
Wes Parsons will take the mound for NC, who gave up 5 earned runs in just 4 innings in that same game.
Head over to our baseball picks page for more free recommended bets.
September
Sportsbook of the Month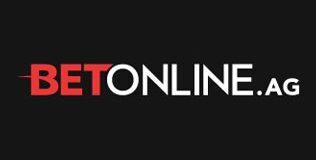 Welcome Bonus
50% up to $1,000