Picks and Predictions for KBO Games – Tuesday, April 26th, 2022

Welcome back for another great week of Korean Baseball. Our KBO picks were on fire last week, so let's hope to bring over some of that heat into this week of games. There are only two more series left where teams are facing others that they haven't faced yet in 2022.
These 5 games are all the first of 2022 head to head matchups, which can be crucial down the stretch. Each KBO does not know exactly where they are going to land when the regular season comes to an end, so they have to try and gain some momentum before they get there.
The SSG Landers are yet again the No. 1 team with an impressive 16-4 record. They'll try and keep the magic going this week after surprisingly losing 2 out of 3 games against the Hanwha Eagles to close out last week.
Without further ado, let's take a look at the the KBO odds for Tuesday's games.
KBO Odds for Tuesday, April 26th, 2022
Kia Tigers (-120) vs. KT Wiz (-110), O/U 6.5
Kiwoom Heroes (-205) vs. Hanwha Eagles (+155), O/U 7.5
LG Twins (-135) vs. Samsung Lions (+105), O/U 7.5
NC Dinos (-105) vs. Doosan Bears (-125), O/U 6.5
SSG Landers (-230) vs. Lotte Giants (+175), O/U 8.5
Starting off Tuesday are the Kia Tigers and KT Wiz. These two are neck and neck in the standings with the Tigers being 9-10 and the Wiz being 8-11. The Wiz had their 5 game winning streak snapped on Sunday, but they seem to be finding their footing in 2022.
They get the home field advantage, but are the slight underdogs. Both these teams find themselves in negative odds territory, which means the books are expecting this game to be airtight.
Hanwha's record overall is 7-13 and has them in 8th place. Kiwoom is 11-9 and is in 5th place. The Heroes will be looking to climb the standings with an advantageous matchup, but Hanwha is fresh off a 2-1 series win over the best team in the KBO in 2022 (SSG Landers).
The LG Twins are the closest team behind the Landers in the standings at 12-8 and will be taking on the 7-13 Samsung Lions. Samsung tied the KT Wiz for the best record in the KBO in 2021, but they have struggled to start this season.
Even though the Dinos currently have the worst record in the KBO, they still find themselves in negative territory to beat the Doosan Bears.
The Landers will be looking to gain even more distance for the No. 1 spot in the standings, taking on the Giants on Tuesday.
You can find these odds on Bovada, so head over there to place your bets.
KBO Predictions for Tuesday's Games
KT Wiz Over Kia Tigers
Kiwoom Heroes Over Hanwha Eagles
LG Twins Over Samsung Lions
Doosan Bears Over NC Dinos
SSG Landers Over Lotte Giants
Like I said, the Wiz finally got it going with a 5 game winning streak last week. They could already be back in their 2021 form, so I have them winning on Tuesday over Kia. This should be a very close game with Odrisamer Despaigne on the mound for the Wiz and Yang Hyeon-jong for the Tigers.
Despaigne is coming off two 6 inning shutouts and I'll take him to keep rolling on Tuesday.
Hanwha is still an unreliable team to bet on and An Woo-jin should give the Heroes a good chance of winning. Park Yoon-chul's 2.38 ERA looks good, but he hasn't pitched deeper than the 4th inning yet in 2022.
You can go either way with the Twins and Lions game. Adam Plutko will be going against David Buchanan, which means this should be close. The Twins' offense has been a bit better this season, so I'll take them to win this one.
You might be wondering why the Dinos aren't in positive territory taking on the Bears. NC is 6-14 and Doosan is 11-8, but the pitchers make this a pretty even matchup. Drew Rucinski has a stellar 0.33 ERA in 27 innings and has been untouchable in 2022.
Robert Stock hasn't been as sharp, but a 2.13 ERA in 25.1 innings is still very impressive. Don't expect a lot of runs in this one.
One of the best pitchers on the best teams takes the mound today. Wilmer Font has a stellar 1.33 ERA in 27 innings and should give them a great chance to get another win.
Bet on the KBO Games at Bovada
Best KBO Bets to Target for 4/26/2022
LG Twins vs. Samsung Lions Under 7.5
-115
NC Dinos vs. Doosan Bears F5 Under 4.0
-155
For my 3 KBO betting picks, I am rolling with two bets in the first five innings and another for a full game.
LG will be sending Adam Plutko to the mound, who has a solid 3.00 ERA in his first KBO start since coming over from the MLB. I feel like the more innings Plutko gets, his ERA will end up being somewhere in the low 2s.
Samsung will be sending David Buchanan, who's been rock solid himself. Buchanan has a 2.08 ERA in 2022 and a respectable 3.19 ERA in his 3 year KBO career. Both offenses can produce, but I am putting my faith in these pitchers tonight.
I also think the starting pitchers for the NC Dinos and Doosan Bears are in for a great outing as well. You can take the under for the full game, but the Dinos tend to be a bit unreliable as a whole.
Rucinski has been crazy good in 2022 and has no signs of slowing down. Stock has been very solid this year as well. NC has scored the fewest runs in the KBO (58), while Doosan is a notch above them at 9th (63).
You can even bump the F5 run total to under 3 for plus odds at (+120).
The Landers got back in the winner's column against Hanwha on Sunday. They have a great pitching matchup on Tuesday, so I'll take them to be up by a run after the first 5 as well.
Head over to the best KBO betting sites to place your bets.
September
Sportsbook of the Month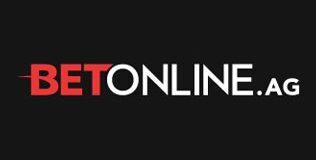 Welcome Bonus
50% up to $1,000