Picks and Predictions for KBO Games – Thursday, May 5th, 2022

Welcome back to our KBO picks for Thursday. We head into the third and final game of the 3 game series that started on Tuesday. It may seem early in the season, but these games are still very important.
Oddly enough, every single series this week is split at one game a piece. All 10 teams have gotten a win, so none of them are in danger of being swept on Thursday. It's an interesting note, but maybe that's something to build off of.
With that being said, let's hop right into the KBO odds for Thursday's games.
KBO Odds for Thursday, May 5th, 2022
Doosan Bears (+145) vs. LG Twins (-190), O/U 7.5
Hanwha Eagles (+160) vs. SSG Landers (-210), O/U 9.5
Kiwoom Heroes (+110) vs. Kia Tigers (-145), O/U 8.5
Lotte Giants (-135) vs. KT Wiz (+105), O/U 8.5
NC Dinos (-130) vs. Samsung Lions (EVEN), O/U 9.5
When taking a look at the KBO odds for Thursday, you'll see that the Twins, Landers, Tigers, Giants, and Dinos are all favored to win their games. Like I said earlier, these series are split evenly.
That could mean the underdogs could have nice value if they pull off another upset.
Doosan beat LG yesterday 5-2 after dropping Game 1 of the series. They are sitting at 4th and 5th in the standings, so this game is important for both of them.
Hanwha upset the first place Landers yesterday, but SSG still has a commanding 3.5 game lead in first place. SSG is also 11-3 at home, while Hanwha is just 5-11 on the road.
Kia is just 11-16 on the year and are in last, yet they are favored to beat the 16-12 Kiwoom Heroes. The Heroes are in third place, but could be in trouble of losing since they are the underdog for Thursday.
Lotte is favored to win Thursday as well and take the series against the Wiz. They are in second place in the KBO, so a series win over the reigning champs will be a nice boost for them.
Finally, the last place NC Dinos are favored to beat the Samsung Lions. Samsung's early season struggles can be put on full display if they drop the series to the Dinos.
You can find these odds on Bovada, so head over there to place your bets.
KBO Predictions for Thursday's Games
LG Twins Over Doosan Bears
Hanwha Eagles Over SSG Landers
Kiwoom Heroes Over Kia Tigers
Lotte Giants Over KT Wiz
Samsung Lions Over NC Dinos
These are my KBO predictions for who wins Thursday's games.
First, I have the LG Twins defeating the Doosan Bears. Casey Kelly takes the mound for the Twins and has been impressive in 2022. He has a 2.74 ERA and pitched 6 innings against Doosan earlier this year and held them to just one run.
LG's bullpen has been great in their last 10 games as well, with a collective ERA of 2.52 (second best in KBO). The pitching should be the biggest reason why LG has the best chance to win and being at home doesn't hurt either.
The Eagles' bullpen has been even better than LG's in the last 10 games with a 2.18 ERA. Ivan Nova has struggled in 2022 for SSG as well. He gave up 9 earned runs in just 4.2 innings against the Eagles earlier this year.
Kiwoom beating Kia would be another upset. The Heroes have been the far better team in 2022 and scored 3 runs on Lee Eui-lee earlier this year. It will be a close game, but the Heroes have been the more consistent team this season.
You can go either way in the Lotte vs. KT game, but I'm leaning towards Lotte. The Giants have the best run differential (+12) in their last 10 games, while KT is second to last (-8).
The pitching matchup should be even in the NC vs. Samsung game. NC's bullpen however has a 6.34 ERA in their last 10 games. Samsung also is hitting .275 as a team in their last 10, which ranks best in the KBO.
Bet on the KBO Games at Bovada
Best KBO Bets to Target for 5/5/2022
Doosan Bears vs. LG Twins F5 Under 4.0
-115
That brings us to my top KBO betting picks for Thursday. These bets can be adjusted as well, so keep that in mind when making your own KBO predictions.
I like the under in the Bears vs. Twins game, but the first half should be our target. Casey Kelly should be in for another good game against Doosan, and might even lead them to the win. His opponent is Choi Seung-yong, who is making his second start of the season.
Seung-yong has a scoreless inning streak of 9 innings right now, but he's been mostly pitching out of the bullpen. He went 5 innings in his first start, which is a nice target for this game too. Doosan's bullpen has been shaky recently, so the first half under is a way of avoiding that.
Hanwha should have a chance at an upset, but taking their run line should be safer. SSG and Hanwha are both averaging the least amount of runs in their last 10 games (3.4) than any other KBO team.
In what should be another close game, taking the extra runs should be the move here.
The Lions are the league's hottest hitting team right now with 4.9 runs per game in their last 10. Both starting pitchers in that game should be reliable, but NC's bullpen has been terrible recently (6.34 ERA).
To place your bets for Thursday, head over to the best KBO betting sites.
September
Sportsbook of the Month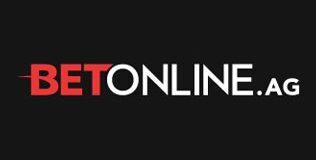 Welcome Bonus
50% up to $1,000