KBO Predictions and Analysis – Saturday, June 5 (2021)

Most of the games in the previous round of South Korean baseball went as expected, with one shocking exception. I don't think anyone thought the Lotte Giants could beat KT Wiz Suwon by 15-0, which might be the biggest victory since the start of the campaign.
It's curious to see if KT Wiz can react to such humiliation, and I share my thoughts on the matter in this post with KBO predictions for Saturday, June 5.
Here's a full list of the games I cover.
LG Twins vs. Kia Tigers
Lotte Giants vs. KT Wiz Suwon
SSG Landers vs. Doosan Bears
Samsung Lions vs. Kiwoom Heroes
Hanwha Eagles vs. NC Dinos
LG Twins to Beat Kia Tigers
I must admit that I was pretty happy with my prediction that the Tigers could surprise their opponents in game one. It was a close one, but Kia's single run in the extra innings was enough for the victory.
Game two should be much stronger for the LG Twins that are starting one of their best pitchers.
Andrew Suarez has five KBO wins already this season and excellent stats. I expect him to completely shut down the Tigers and provide his offense more than enough room to breathe.
Kia's starter Kim Yu-Sin is yet to register a victory in the KBO, and I don't think he will open his account on Saturday.
KT Wiz Suwon to Beat Lotte Giants
It's really hard to back a team that just lost 15-0, but I think this is one of the rare exceptions. KT Wiz Suwon is usually the better side, and the terrible defense yesterday demoralized the squad early on and resulted in this humiliation.
I'm sure that KT Wiz will be eager to bounce back, and the opposition's starting pitcher should help.
Noh Kyung-Eun was destroyed by the same opponents earlier this season and has been shaky as a whole.
Suwon's starter has struggled at times too, but he had some good moments as well, and that's enough for me to back KT Wiz for a quick bounce in game two of the series versus the Lotte Giants.
Doosan Bears to Beat SSG Landers
The Doosan Bears looked strong in the opening clash against the SSG Landers, and I expect more of the same on Saturday.
The KBO leaders are short on starting pitchers, so they will send Yang Seon-Ryul, who's usually not part of the rotation. That's going to be a problem against a strong offensive team like the Bears.
On top of that, Doosan's starter is Walker Locket, who has been dominant in 2021 and has some of the best stats in the entire league.
I simply don't see how the Landers can win this one, so I'm going against them in my KBO predictions for Saturday.
Kiwoom Heroes to Beat Samsung Lions
It's hard to believe, but I got my prediction for a game that involves the Kiwoom Heroes right in the previous KBO round! The Samsung Lions dominated the opposition on Friday, but I don't think they will be in a position to do the same in the upcoming clash.
The Kiwoom Heroes have the much better starting pitcher for the next game, which should help them turn it around.
Choi Chae-Heung is next in Samsung's rotation, and his ERA of 7.52 pretty much sums up his campaign so far. The Heroes should score a bunch of runs, and their own starter Choi Wan-Tae has been decent in 2021.
The logical pick is to back the Heroes, but you never know when this team is involved, so I urge you to be careful.
NC Dinos to Beat Hanwha Eagles
It was slightly harder than I expected, but the NC Dinos opened the series against the Hanwha Eagles with a victory, and I think they should continue on the same path on Saturday.
Their starting Song Myung-Gi has been inconsistent since the start of the season, but his best performance came against the same team.
The Eagles will use a rookie who hasn't played so far, and the strongest offense in the league should be able to punish that with ease.
AUGUST
Sportsbook of the Month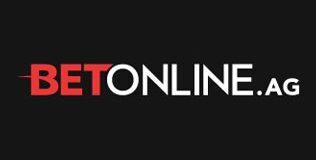 Welcome Bonus
50% up to $1,000
Read Review
Visit Site