Picks and Predictions for the KBO Games on Tuesday, April 19th, 2022

Welcome back to another week of KBO betting. Tuesday's games bring us into a fresh new series across the league, as teams will be facing each other for the first time in the young 2022 season.
We are entering the 3rd full week of KBO games and this season has gone great for some and poor for others. The reigning champs in the KT Wiz find themselves at just 3-10 coming into Tuesday, which is only better than the Hanwha Eagles and NC Dinos (both 3-11).
Their chances of repeating seem to be something becoming more difficult by the day, while the SSG Landers have risen all the way to the top. The Landers look incredible this year and are an incredible 13-1 coming into Tuesday.
With that being said, let's check out the odds to see which teams we should be targeting for our betting sheets.
KBO Odds for Tuesday, April 19th, 2022
Doosan Bears (-150) vs. Kia Tigers (+115), O/U 8.5
Hanwha Eagles (+125) vs. Lotte Giants (-165), O/U 8.5
KT Wiz (EVEN) vs. LG Twins (-130), O/U 6.5
Kiwoom Heroes (+145) vs. SSG Landers (-190), O/U 8.5
Samsung Lions (-135) vs. NC Dinos (+105), O/U 8.5
Doosan and Kia will be facing off as two teams in the middle area of the standings. The Bears are 8-5 and in 4th place, while the Tigers are sitting in 6th at 6-7. A 3 game series sweep would put the Tigers above the Bears in the standings, but the Bears will likely prevent that from happening.
Hanwha's struggles might continue against the Giants, who are 7-6 coming into this series. The Eagles also have yet to win a game on the road (0-8) this year, so their hardships seem to be piling up.
LG will be taking on the Wiz at home. The Twins are tied with the SSG Landers for an impressive 7-1 home record, so the Wiz will need to kick it into high gear sooner rather than later.
The Landers are winning machines in 2022, so Kiwoom could be in trouble if they aren't up to the task.
Lastly, the Lions and Dinos will be facing off in Changwon NC Park. The Dinos will be looking to improve on their 1-5 home record, but the Lions are looking to chain together some wins as well.
You can find these odds on one of the best betting sites for the KBO in Bovada.
KBO Predictions for Tuesday's Games
Doosan Bears Over Kia Tigers
Lotte Giants Over Hanwha Eagles
KT Wiz Over LG Twins
SSG Landers Over Kiwoom Heroes
Samsung Lions Over NC Dinos
I am going to give the edge to the favorites today, as their matchups are looking very winnable across the board. The only team I like for an upset is the KT Wiz over the LG Twins. The Twins 7-1 home record is very tough, but the Wiz should have a decent chance to win today.
Ko Young-pyo has been stellar since 2021 and the Wiz got to Kim Yun-sik a good number of times last season. It'll be close, but an upset could be in store here.
For the rest of the slate, it's going to be hard for these underdogs to get the job done.
Kia's record looks way better than how good they are. 5 of their 6 wins came against the two worst teams in the league in the NC Dinos and Hanwha Eagles. Doosan is one of the better teams in the league and will be looking to get back in the Korean Series this year.
Hanwha's road record is hideous and Lotte is a capable team. The Giants will be looking to sweep them and move up in the standings.
Betting against the Landers right now is truly rolling the dice. Jeong Chan-heon will be going for Kiwoom, who hasn't looked sharp just yet in 2022.
The Lions' record isn't exactly where they want to be just yet, but they should look a lot better throughout this season. You can't really say the same about the Dinos, who will be at or near the bottom for this year.
Bet on the KBO Games at Bovada
Best KBO Bets to Place for 4/19/2022
Although the Wiz look like appealing underdog bets, they did not make my best bets list for Tuesday. Their run line is a bit too steep in negative territory as well at +1.5 (-220). Instead, I am going to be riding the Giants, Landers (by 2+) and the Lions to win their games.
Lotte will be taking on Hanwha at home, which basically should be all the reasons they need to win. Kim Min-woo has started 3 games for the Eagles in 2022 and they have not gone well. His 8.10 ERA through 13.1 innings is not a good sign for Hanwha.
Next, I'll take the Landers to win by 2 or more runs against the Heroes for plus odds. SSG is 13-1 overall and 7-1 at home. Jeong Chan-heon's 9.00 ERA in 8 innings to start 2022 isn't ideal for Kiwoom either.
Oh Won-seok's 1.54 ERA is much better for SSG in this game. Their team OPS is also the best in the KBO by a good margin (.737 vs. .704, LG).
Finally, I'm taking the Lions straight up. Their odds aren't deep in negative territory at all and they have a solid matchup against the 3-11 NC Dinos. Lee Jae-hak will be going for NC and he hasn't had an ERA under 5.20 in the last 3 seasons.
22 year old Yang Chang-seop is looking sharp in 2022, going 12 innings with just 1 earned run in total. Not to mention NC's bats being the coldest in the KBO (.198 average).
Head over to the best KBO betting sites to place your bets for Tuesday's action.
September
Sportsbook of the Month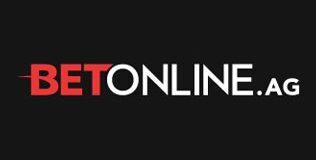 Welcome Bonus
50% up to $1,000