Picks and Predictions for the KBO Games on Sunday, April 17th, 2022

Yet another great day of KBO betting ahead, as we enter Sunday. 5 more games are on tap, as the season is moving right along. Yesterday's games were quite interesting, two of them being blowouts.
The Kia Tigers demolished the NC Dinos 14-0 yesterday, while the KT Wiz beat the Lotte Giants 8-0. Could that have been the Wiz's breakout game that gets them back into shape for the 2022 season?
The reigning champs have struggled to start their 2022 campaign, but an 8-0 win over a tough Lotte team can be great for their confidence. Let's see which other teams will be looking to get into a good rhythm with Sunday's KBO odds.
KBO Odds for Sunday, April 17th, 2022
KT Wiz (+125) vs. Lotte Giants (-165), O/U 7.5
Kia Tigers (-145) vs. NC Dinos (+110), O/U 8.5
Kiwoom Heroes (+125) vs. Doosan Bears (-165), O/U 7.5
LG Twins (-150) vs. Hanwha Eagles (+115), O/U 7.5
Samsung Lions (+145) vs. SSG Landers (-190), O/U 7.5
The Wiz's big win yesterday wasn't enough to make them the favorite for Sunday's game. Their record is still just 3-9 overall, so consistency will be key for them.
Next up is the Kia Tigers, who are favored after a huge win yesterday. Another game with the Dinos should have them with a strong chance of winning again.
The Bears bested the Heroes in yesterday's game 4-1 to even the series at one game a piece. This should be a tough game to predict as these teams are pretty evenly matched across the board.
Hanwha's 3-10 record is tied for worst in the league with the NC Dinos. They take on the second place LG Twins (9-4), so they have a very uphill battle for Sunday. With that being said, the series is also split at a game apiece between these two teams.
The Landers dominance continues with their 12-1 start to the 2022 KBO season. They simply cannot be stopped so far, but the Lions are a tough team themselves.
To find these odds yourself, head over to Bovada to place your bets.
KBO Predictions for Sunday's Games
Lotte Giants Over KT Wiz
Kia Tigers Over NC Dinos
Doosan Bears Over Kiwoom Heroes
LG Twins Over Hanwha Eagles
SSG Landers Over Samsung Lions
Despite an impressive 8-0 yesterday for the Wiz, I have them dropping Sunday's game to the Giants. One game is not enough to say the Wiz are back to playing how they did last year. Charlie Barnes is also on the mound for the Giants, giving them an even greater chance to win.
Yesterday's onslaught between the Tigers and the Dinos could bleed into Sunday. Lee Eui-lee is coming off a bad start for the Tigers, but he looks to be in perfect position to bounce back. He finished with a solid 3.61 ERA in 94.2 innings in 2021.
Doosan and Kiwoom are evenly matched, so this game could go either way. I'll take Doosan in this one with Ariel Miranda on the mound. He had a 2.33 ERA in 173.2 innings pitched in 2021 and is making his first 2022 start.
The Eagles are incredibly hard to rely on. I like Ryan Carpenter on the mound for them, but had a mixed bag against LG in 2021.
He had two games with 6 innings pitched and one run allowed, with two other games with a combined 16 runs allowed in 8 innings.
SSG just keeps winning no matter their opponent. Ivan Nova had a great game in his second career KBO start against LG, going 7 innings with just one run allowed. Won Tae-in is a good pitcher who never gave up more than 3 runs in each of his 3 starts against SSG in 2021.
It'll be close, but how could you go against the Landers right now?
For more recommended bets, check out our sports betting picks page.
Best KBO Bets to Place for 4/17/2022
LG Twins vs. Hanwha Eagles Over 7.5
-120
Samsung Lions vs. SSG Landers Under 8.5 (alt)
-145
The Tigers just beat the Dinos 14-0 yesterday, so they should have a good chance of winning today as well. Lee Eui-lee doesn't typically go deep into games as a starting pitcher, but he should give them good innings and keep NC on their heels.
It's usually better for a team to see that same pitcher 2-3 times in a game, so getting to the bullpen could work in Kia's favor as well.
The opposing pitcher in that one is Song Myung-gi, who faced Kia 4 times in 2021. In those 4 starts, he gave up 6 or more runs in 3 of them and 3 in the one he didn't. That's not a good resume against Kia and he's coming off allowing 6 runs to Kiwoom in his last start as well.
Although LG should have the better chance of winning this game, I think the over should be a good bet here. Carpenter's inconsistency against LG in 2021 could mean they get a good chunk off him, or at least get him out of the game early.
LG's team OPS of .686 is second to only the SSG Landers, so their offense is clicking. Im Chan-kyu also got rocked in his only 2021 start against Hanwha, allowing 7 earned runs in just 1.1 innings.
Ivan Nova looked very sharp last game and was a serviceable MLB pitcher in his career. He should be in for a big season with the Landers and could shut down the Lions' offense on Sunday.
To place your bets for Sunday's games, head over to the best KBO betting sites to do so.
Bet on the KBO Games at Bovada
September
Sportsbook of the Month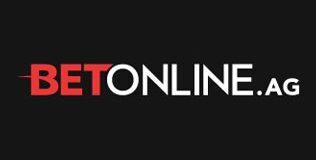 Welcome Bonus
50% up to $1,000