Picks and Predictions for the KBO on Sunday, April 10th, 2022

Our KBO picks are back for Sunday, as the season is rolling right along. The SSG Landers and their bettors have been very happy this year with a perfect 7-0 record, while the LG Twins are right on their tail with a 6-1 record.
Both teams will be looking to continue their successful seasons so far, but the season is still as young as ever. The Hanwha Eagles finally got their first win of the season yesterday against the reigning champs in the KT Wiz.
Sunday is our last slate of games before an offday on Monday, so we will be looking to nail all of our picks before a nice day off to start next week. With that being said, let's get right into our picks and predictions for Sunday's KBO games on the best KBO betting sites.
KBO Odds for Sunday, April 10th, 2022
Doosan Bears (+105) vs. Lotte Giants (-135), O/U 8.5
KT Wiz (-220) vs. Hanwha Eagles (+165), O/U 8.5
Kia Tigers (+125) vs. SSG Landers (-165), O/U 7.5
Kiwoom Heroes (+120) vs. Samsung Lions (-155), O/U 8.5
NC Dinos (+150) vs. LG Twins (-200), O/U 7.5
These are the odds for all 5 KBO Sunday games from Bovada. If you're looking to get in on the action, head over there to place your bets.
The Giants edged out the Bears in yesterday's game 5-4 and find themselves favored to win again on Sunday. Doosan won the first game, so this will be the deciding game to see who wins the first series between these two teams.
Despite the Eagles winning 7-1 yesterday, the Wiz are heavily favored to beat them on Sunday. In fact, the Wiz are the most favored team to win on Sunday out of the entire KBO.
The Landers will be looking to extend their undefeated streak on Sunday against the Kia Tigers. Kia is 3-4 and will be trying to make sure they don't get swept for the second time in three total series.
Kiwoom has scraped by Samsung in their first two games and actually have not allowed a run in this series. They won 3-0 in their first game and 1-0 in yesterday's matchup. The Lions will be looking to get their bats going in the third game of the series though.
The second most favored team to win on Sunday is the LG Twins. The Twins will be taking on the Dinos again, who handed them their first loss of the season back on Friday (4-1).
Let's get into our predictions for who we think comes out on top for Sunday's games.
KBO Predictions for Sunday's Games
Doosan Bears Over Lotte Giants
KT Wiz Over Hanwha Eagles
Kia Tigers Over SSG Landers
Kiwoom Heroes Over Samsung Lions
LG Twins Over NC Dinos
Sunday's games might end up being pretty wild after all. There are 3 teams I like to pull off upsets, which is saying a lot when there are only 5 total games a day. The teams that I think have an increased chance of an upset on Sunday include the Doosan Bears, Kia Tigers, and Kiwoom Heroes.
Their moneylines are all in positive territory, which means there should be a decent amount of value here. You could take that risk and try to get a bigger payout, or you can take their +1.5 run lines for a safer bet.
Doosan and Lotte each have a .254 batting average, which is tied for 2nd highest in the KBO after the first 7 games.
With that being said, Glenn Sparkman will be making his KBO debut for the Giants in this game. He struggled mightily in his time in the MLB, pitching 180.1 total innings to an ERA of 5.99 ERA and 1.59 WHIP.
Lee Young-ha was not impressive against Lotte last year on the other hand. Both pitchers could struggle in this game, which means the underdog could very well sneak one out.
I also like Kia and Kiwoom on Sunday as their moneylines have great value as well. Ronnie Williams was great for Kia in his first KBO start (0 earned runs in 5.2 innings vs. Hanwha). He will be looking to build on his performance and could end up being the reason why the Landers lose their first game.
Let's get into our best bets for Sunday's before we dig a little deeper.
Top Bets for the KBO Games on 4/10/2022
Doosan Bears vs. Lotte Giants Over 8.5
-105
These will be my official recommended bets for Sunday's KBO games. Although the 3 underdog teams I mentioned earlier should have great value, these three bets I like a little more.
For starters, both the Bears and Giants are hitting pretty well to start the season. The Bears have scored 4+ runs in 5 of their 7 games. Lotte has scored 5+ runs in 3 of their 7 games, which is pretty solid too.
Both pitchers are looking risky to rely on, so I'll go against them and take the bats to push the over.
The Wiz were the first team to lose to the Hanwha Eagles this year, but I think they get their revenge on Sunday. Odrisamer Despaigne is on the mound for KT, while Han Seung-ju is going for Hanwha.
Despaigne has a decent 3.91 ERA in his KBO career, while Seung-ju hasn't pitched more than 2 innings in his entire KBO career. That makes him a very risky option to rely on, while Despaigne should have the upper hand.
KT is heavily favored to win the game overall, so winning by 2 or more seems reasonable as well.
Similar situation to the Twins game as well, but the odds are in positive territory for that one. The Twins are already (-200) to win the game straight up and have (+110) odds of winning by 2 or more.
They have the most team home runs in the league with 5, and have the 4th best batting average. Casey Kelly allowed 2 or less runs in 3 out of 4 games against NC in 2021.
September
Sportsbook of the Month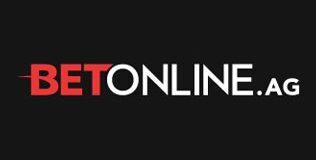 Welcome Bonus
50% up to $1,000