Picks and Predictions for the KBO Games on Saturday, April 16th, 2022

Welcome back to another great day of KBO betting. We have another 5 games on the schedule as the season moves on, so let's see which teams we should be targeting for today.
Weird things happen in baseball, like the LG Twins snapping the SSG Landers 10 game winning streak and then losing to the last place Hanwha Eagles the next day. That's not something that seemed likely to happen, but it did.
Those are the things we are going to have to live with. The best thing we can do is get right back at it for Saturday's KBO games.
KBO Odds for Saturday, April 16th, 2022
Samsung Lions (+145) vs. SSG Landers (-190), O/U 8.5
KT Wiz (+125) vs. Lotte Giants (-165), O/U 7.5
Kia Tigers (-150) vs. NC Dinos (+115), O/U 7.5
Kiwoom Heroes (-150) vs. Doosan Bears (+115), O/U 7.5
LG Twins (-210) vs. Hanwha Eagles (+160), O/U 7.5
The Landers got right back to their winning ways with a 5-0 shutout win over the Samsung Lions. They are truly dominating the 2022 KBO season and are getting a commanding lead to start the year.
The KT Wiz and Lotte Giants had a huge scoring game yesterday, but Lotte took home the win (9-7). Lotte is favored to win again, as the Wiz can't seem to get going in 2022.
NC shutout the Tigers 5-0 yesterday, as they are now a game behind them in the standings. A win could bump them up a few spots here if they can pull off the upset.
Kiwoom beat Doosan 4-2 yesterday with Tyler Eppler leading them to the win. He pitched 6 innings of one run ball, and the Heroes' offense and bullpen were able to finish the job. They'll be underdogs today though, as Doosan is a very good team.
The LG Twins were probably a little embarrassed to lose to Hanwha 3-7 yesterday. They are the heaviest favorite of the day to bounce back and get a win.
You can find these odds on Bovada, so make sure you head over there to place your bets.
KBO Predictions for Saturday's Slate
Samsung Lions Over SSG Landers
Lotte Giants Over KT Wiz
Kia Tigers Over NC Dinos
Kiwoom Heroes Over Doosan Bears
LG Twins Over Hanwha Eagles
We pretty much have a full slate of evenly matched teams for Saturday's slate, so things can get interesting here. I would say LG vs. Hanwha is an exception, but all of the other matchups could go either way.
With that being said, we still have to pick our winners for each game.
For the first game, I have an upset pick with the Lions beating the mighty (11-1) SSG Landers. They could have a good chance at an upset here because of a potential pitching advantage. Baek Jung-hyun pitched one game against SSG in 2021 and shut them out in 7.2 innings.
If he has another game like that, he can hand the Landers their second loss of the season.
KT's struggles continue after dropping another game on Friday. They went from winning the Korean Series in 2021, to last place after their first 11 games in 2022 (2-9). Lotte has been better at 6-5 and can take advantage of their struggles again.
Eric Jokisch being on the mound for Kiwoom should give them a great chance of winning on Saturday. He has a career 2.71 ERA in the KBO, which is among the better pitchers in the entire league.
I don't think the Twins have a huge pitching advantage against the Eagles on Saturday, but they are a more reliable team to bet on. They should have a decent chance of getting their revenge from yesterday's game.
Head over to our free sports betting picks page for more recommended bets to place.
Top KBO Bets to Place for 4/16/2022
Although I think the Lions could make for a great underdog pick to win (+145) Saturday's game against the 1st place Landers, I will settle for their run line. The Landers have been winning machines in 2022, so it's hard to pick against them straight up.
Noh Kyung-eun will be on the mound for the Landers and he's not too reliable. His career ERA is 5.18, which is more impactful than his first two starts against NC and Kia (11 IP, 1 ER). The Lions' offense should be a much bigger challenge and they got 6 runs off him in his one 2021 start against them.
The Wiz can't seem to figure it out just yet, so I'll count on their struggles to continue. Glenn Sparkman should give Lotte a good chance of winning and they are at home. Sparkman shut out Doosan in his KBO debut for 4 innings and will look to build off that against a struggling KT offense (.225, 7th in KBO).
Like I said earlier, Eric Jokisch is an amazing pitcher in the KBO and should give them a great chance to win their game today. They take on the Doosan Bears, who he shut down for one run in 7 innings pitched in his last start against them (2021).
Lee Young-ha was much better out of the bullpen than starting last year. He is back as a starter in 2022 and that could mean Kiwoom can score a decent chunk on him.
To place your KBO bets, head over to the best KBO betting sites.
September
Sportsbook of the Month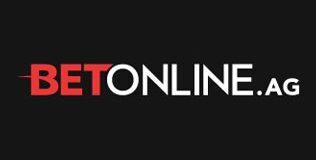 Welcome Bonus
50% up to $1,000