Picks and Predictions for the KBO Games on Friday, April 15th, 2022

We are entering a brand new series for each of the KBO teams this Friday. These games feature teams who have yet to face their opponents this season, so things can get interesting here.
The only undefeated team in the KBO lost their first game of the season yesterday. The SSG Landers made it to 10-0 before falling to the LG Twins 5-1. It was a great ride for them, but undefeated streaks are incredibly hard to keep alive for more than a couple games in general.
They will look to get back on another winning streak, but other teams might be more motivated to try and catch them now. With that being said, let's take a look at the odds for Friday's games on the top KBO betting sites.
KBO Odds for Friday, April 15th, 2022
KT Wiz (+120) vs. Lotte Giants (-155), O/U 9.5
Kia Tigers (-110) vs. NC Dinos (-120), O/U 7.5
Kiwoom Heroes (+115) vs. Doosan Bears (-150), O/U 7.5
LG Twins (-205) vs. Hanwha Eagles (+155), O/U 8.5
Samsung Lions (+155) vs. SSG Landers (-205), O/U 6.5 The reigning 2021 Korean Series champs in the KT Wiz will be taking on the Lotte Giants Friday to start their 3 game series. KT is still struggling to start their 2022 campaign and are just 2-8 after their first 10 games.
The next game is the Kia Tigers and the NC Dinos. Kia is 4-6 on the year, while the Dinos are tied for the worst record in the league with the Hanwha Eagles at 2-9.
Kiwoom and Doosan should be a great series to bet on with both teams with similar records right now. The Heroes are 7-4 through their first 11 games, while the Bears are 7-3 in their first 10.
The last place Eagles are taking on the second place 8-3 LG Twins. The Twins can use the series to gain some more ground on the Landers after ending their undefeated streak yesterday.
Speaking of the Landers, they have a tough series coming up against the Samsung Lions. Samsung tied for the best record in the KBO in 2021 and will be looking to finish near the top once more.
You can find these KBO odds on Bovada, so make sure you head over there to place your bets.
KBO Predictions for Friday's Games
Lotte Giants Over KT Wiz
NC Dinos Over Kia Tigers
Doosan Bears Over Kiwoom Heroes
LG Twins Over Hanwha Eagles
SSG Landers Over Samsung Lions The Wiz are struggling very badly right now, so it's hard to say if they will break out of their slump against the Giants.
Bae Je-seong's first outing for the Wiz was great (7 shutout innings), but he gave up 4 runs in 4 innings in his next game. Kim Jin-uk was mostly in the bullpen last year, but pitched 7 innings with just one run allowed to start his 2022 campaign. He will look to have another great outing against a struggling KT team offensively.
Pick your poison in the Dinos and Tigers game. Neither team is an underdog for this one, so things can be dicey here. Either avoid it all together, or go with your gut.
Doosan is the hottest hitting team in baseball with a team batting average of .270. They take on Tyler Eppler, who has a 4.35 ERA through 10 innings this year. I would expect the Bears to be able to get a good handful of runs off him in this one.
LG has the second best record in the KBO and are fresh off snapping the Landers' undefeated streak. The Eagles were just swept by the Lions for a combined score of 22-4 over three games.
It would be a true shocker for the Eagles to win any game against the Twins in this series.
For the last game, I think the Landers should be able to get right back in the winner's column like they never left. They will have a very tough matchup with the Lions, but they have been incredible this year all around.
Best KBO Bets to Place for 4/15/2022
Kiwoom Heroes vs. Doosan Bears Over 7.5
-135
Samsung Lions Under 1.5 Runs in F5
-175
We came one run short of going 6/6 in our last 2 days of KBO betting, but we will take 5 out of our last 6. Let's try and continue our nice little stretch here into the weekend and build our betting accounts.
My first pick is going to be the over in the Heroes and Bears game. Tyler Eppler isn't going to blow the doors off Doosan in this one, who is leading the KBO in batting average to start the season.
Choi Won-joon also faced Kiwoom 4 times last year and gave up 3 runs in 3 of those outings. That makes the over a pretty solid bet for this game, for what should be a close game overall.
Next I am going to keep betting against Hanwha for Friday. LG is riding high and the Eagles are not. Lee Min-ho faced the Eagles 5 times last year and didn't allow more than 1 run in all of his starts.
Yun Dae-kyung's longest outing against LG last year was just 3.2 innings. The Twins got him for 5 runs in that game as well.
The Lions' offense got going in their last two games against Hanwha, but Hanwha's pitching is nowhere near SSG's.
Kim Kwang-hyun will be on the mound and he only allowed one hit through 6 shutout innings in his first outing in 2022 for the Landers. By the time the Lions see him enough to try and get some runs, it might be past the 5 inning mark.
Head over to our sports betting picks page for more recommended bets to place.
Bet on the KBO Games at Bovada
September
Sportsbook of the Month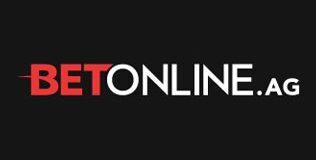 Welcome Bonus
50% up to $1,000