Katlyn Chookagian vs. Jessica Andrade Betting Preview (UFC Fight Night, October 17, 2020)

Jessica Andrade was set to face namesake Jessica Eye in her first test at 125-pounds in the UFC. But Eye's withdrawal means that she is now tasked with solving the puzzle that is #1 women's flyweight contender, Katlyn Chookagian.
Former strawweight champion Andrade (20-8) can potentially earn a shot at flyweight queen Valentina Shevchenko with a win on the night. The Brazilian is eyeing up a long term tenure at 125-pounds. An impressive performance at Fight Island would go a long way towards establishing herself in her new weight class.
Chookagian (14-3) was unsuccessful in her title fight against "The Bullet" in February. However, she bounced back with a dominant win over the other Shevchenko sister, Antonina, and can rightfully campaign for one more shot at the champ with a convincing win over Andrade.
I have odds for Chookagian vs. Andrade. I also have the best bets for Chookagian vs. Andrade. More than this, I will be breaking down the fight a little later.
Once we have covered everything else, of course. And where best to kick start this preview than with my prediction for the fight?
Chookagian vs. Andrade – Who Wins the Fight?
Jessica Andrade by Decision
Katlyn Chookagian is a solid fighter and thoroughly deserves to be considered among the very best at women's flyweight.
But in my opinion, Jessica Andrade poses a very serious threat to the "Blonde Fighter." Her power and gnarly fighting style will not be easy for Chookagian to control, as I explain a little later.
I'd like to show you the odds I have found for Chookagian vs. Andrade on while surveying the best sports betting sites. Then, I'll list three top bets for the fight. Once I've covered these, I'll break the contest down in a little more detail with my prediction.
Let's go!
Chookagian vs. Andrade Odds
Katlyn Chookagian to Win
+130
Jessica Andrade to Win
-160
Surprised to see the #1 women's flyweight contender, Chookagian, as the underdog in this fight? Well, a very slight underdog, sure.
Chookagian's odds to beat Andrade are +130, having opened at +160 earlier this month. At +160, they were very attractive to bettors, and I believe we will probably see even more action on the American up until fight night. I expect her odds to close around the +115 to +125 mark.
Andrade opened at -190 but has come up to -160 in the same timeframe. The former UFC women's strawweight champion is expected to do well in this division, and it appears as though the oddsmakers agree with that.
A little more movement can be expected in these odds, but I don't see her price getting any better than around -145 to -150 on the night.
Best Bets for Chookagian vs. Andrade
Jessica Andrade to Win (-160)
Jessica Andrade to Win by KO/TKO/DQ (+300)
Katlyn Chookagian to Win (+130)
Jessica Andrade to Win (-160) is my best bet for this fight.
Andrade has the tools to give Chookagian one of the toughest fights of her career. I do believe that the American can last for the full three rounds, but it would not be surprised in the slightest if Andrade scored a big KO/TKO. So, on the safe side, take Andrade to win at -160.
There is no question that Jessica Andrade to Win by KO/TKO/DQ (+300) is appealing. She has serious power and can catch her opponent with something nasty. Her power will be as formidable at 125-pounds as it was at 115.
If you're not convinced by Andrade's chances, I'd recommend Katlyn Chookagian to Win (+130). The odds for Chookagian to win by way of a decision are +150, which would not entice me to completely rule out a stoppage or submission for the sake of such a little potential profit.
You know I'm backing Andrade to beat Chookagian. But if you want to know how I see it going, keep scrolling.
How Andrade Beats Chookagian
Jessica Andrade moves to the UFC women's flyweight division for the first time, and I'm genuinely curious to see if it will help her as a fighter.
Andrade has fought as high as a 137-pound catchweight earlier in her career, so this could be the best move she has made in the world's foremost MMA promotion.
Katlyn Chookagian, currently ranked as the #1 contender to Valentina Shevchenko's crown, is no joke. She is arguably the toughest fight that Andrade can take outside of Shevchenko in this division, especially as she holds sizeable advantages of 7.5″ inches in height as well as 6″ in reach over her opponent.
Chookagian is a tall and rangy striker with a decent repertoire of shots. She moves fairly well and likes to build behind her jab and leg kicks. One thing that she will certainly not have over Andrade is power — as alluded to earlier, the former strawweight champ packs serious pop in her shots.
This fight will be a bit of a grind, and I suspect it will be a bout of two halves. Chookagian's strategy will be to control the range and maximize her reach advantage. Andrade has to close the distance to cause her trouble, so the taller fighter can just sit back and jab her away all night. Easy, right?
Nope. Not at all. Andrade is far from a mindless bulldozer that moves in straight lines and has no concept of feints and setups. Well, at least most of the time.
Yes, she has been guilty in the past of finding herself walking into shots, but anyone that can fight a supremely technical operator like Rose Namajunas (twice) and find success is far from a one-dimensional fighter. She didn't do too bad against Joanna Jedrzejczyk, either.
Chookagian is not on the same level as the aforementioned. Sure, she is well-rounded and technically sound, but she is going to have to work extremely hard here to come out of a gritty war with the divisional newcomer.
Andrade will make this a very raw fight. She will be looking to smash into the midsection and throw wild hooks and uppercuts at Chookagian when she finds her way inside, which she will.
I predict that Andrade will find a lot of success with her body shots in Round 2. Her emphasis on draining her opponent's gas tank by slamming shots to the midsection will pay off at the midway point. By limiting Chookagian's movement and making her a more stationary target, she will find it easier to tee-off those big punches.
A slower, less mobile Chookagian will not be able to escape Andrade's punishment and will be fighting to stay on her feet by the early stages of the third round. Here we will see more takedown attempts by the Brazilian, and some serious pressure that will open up a lot of opportunities to hit home.
Although Andrade by KO/TKO is appealing, I'm sticking with my initial prediction of "Bate Estaca" to win by decision.
Wrap Up
This fight should be a war, but I'm picking Andrade to come through the win on the judges' scorecards at UFC Fight Night: Ortega vs. The Korean Zombie this Saturday.
We have plenty more fights coming up, of course. My Ortega vs. The Korean Zombie preview should be of interest if you are betting on the main event. If you're looking to wager on even more UFC fights, you'll be happy to know that you won't go hungry for action throughout the next few months.
Before I leave you today, I'm going to drop some links to a mix of betting previews, predictions, and guides for my favorite fights and events coming up soon. Check them out before you go!
As always, enjoy the fights!
August
Sportsbook of the Month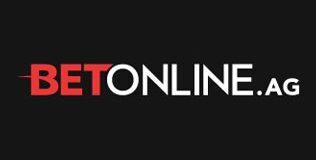 Welcome Bonus
50% up to $1,000