Kansas City Royals vs. Boston Red Sox – MLB, June 30, 2021

The Kansas City Royals and Boston Red Sox continue their series at Fenway Park on Wednesday night.
The Royals have been in quite the free fall as of late (3-7 over their last 10) but will hope they can stop the bleeding with a big upset win. Boston, meanwhile, is just trying to stay in first place in the AL East.
Boston is the vastly superior team, but Fenway can open games up. KC comes in with the edge on the mound, too, so perhaps this is a game sports bettors need to take a closer look at than expected.
For advice on how to bet on this contest, read on for my Royals vs. Red Sox betting pick and prediction for June 30th, 2021.
Royals vs. Red Sox Odds for June 30
The top MLB betting sites peg the Royals as the underdogs. Go figure. KC can wake up offensively at times, but they still rank 24th in home runs.
Kansas City does receive a huge park upgrade and gets a usual hard contact fiend in Martin Perez. However, Perez just has not been the gas can everyone wants him to be, so maybe this matchup isn't as friendly for the Royals as one would think.
No matter which way you slice it, Boston does make complete sense as the home favorite. They're the way more explosive (and reliable) lineup, they're 24-17 at home, and they're in solid form.
Mike Minor does give the Royals a chance if he brings his best stuff, but bettors should absolutely be siding with Boston right out of the gates.
The crazy thing? Whether you eat the -160 odds or bet on Boston to win by two runs, the value is pretty good.
The same goes for a respectable 10.5 game total. With Boston and the hittable pitching in this park, the Over also stands out as an obvious bet to target.
Royals vs. Red Sox Game Preview
I just know the second I tell you that you can trust Martin Perez, he's going to give up five homers. He's kept things together for the most part over the last two years, but if you needed a reminder of his ability to implode, just go look at Boston's 18-4 loss to the Blue Jays.
Perez allowed three dingers in that game and couldn't even make it two innings.
Kansas City isn't an offense to fear, but Perez has always had issues with right-handers, and he's also been a flyball guy that gives up some hard contact. Throw walk issues and low Ks into the mix, and it's a recipe for disaster.
Having said that, he's largely just survived games, and outside of that one horror show performance against Toronto, his 2021 isn't that bad (for him).
Kansas City doesn't whiff much – and they get a sharp park upgrade – but they may not have the power to truly exploit Perez's weaknesses. If you think they do, KC does rise as a viable upset play, and the Over would quickly heat up as the preferred bet to attack.
Mike Minor looks to contain one of the best offenses in baseball, as well. I doubt that goes well for him, seeing as he also gets tattooed by righties, gives up loads of fly balls, and specifically gets donged quite a bit.
The good news? Minor can make bats miss, and he's been better on the road this year. I wouldn't put a ton of faith in the latter, but it's worth mentioning. Perhaps not as much when he's traveling to Fenway, of course.
He was plenty fine (two earned runs, 6 Ks) the last time he faced Boston, too. Bettors just need to consider the odds of him icing this stacked offense twice in a row.
KC has the pitching edge, but they lack reliable power, and powerful righties give Minor major problems.
Things lean Boston's way overall, but a brilliant effort by Minor and a collapse by Perez (none of which would be that crazy) could really shake things up.
Top Pick for Royals vs. Red Sox on June 30
It's baseball, so yes, Minor could dazzle again. And yeah, Perez isn't good, so of course, he could get obliterated by the Royals in this park.
But I still think the best way to play this is to hammer the Over and favor Boston at home. I am not enamored with the Red Sox at -160 at home, but it's certainly a plenty fine price for the clear favorite in their own backyard.
The Red Sox winning by two runs (+105) is the better play, though, and the Over (-120) is the play in my mind.
Boston can go off on their own, but these are two flyball pitchers in one of the worst parks to be a flyball pitcher in. I think KC shows up a bit, and Boston does Boston things.
Boston at -1.5 is a fine secondary play, and Boston at -160 is about as safe as it gets. However, I'm hammering the Over in this spot.
AUGUST
Sportsbook of the Month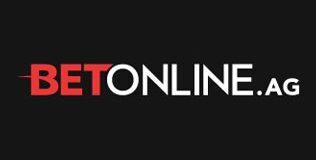 Welcome Bonus
50% up to $1,000
Read Review
Visit Site