Kansas City Chiefs vs. Philadelphia Eagles – NFL, Week 4

The Kansas City Chiefs face a must-win game, and it's not even the midway point of the 2021 NFL season.
Gone for good is the chatter surrounding Patrick Mahomes' unblemished September record, as KC enters week four at just 1-2. The team also had to deal with a health issue involving head coach Andy Reid, and now they have to go on the road just to get back to .500.
The good news? They face a 1-2 Eagles team that doesn't appear to be very good.
How should you bet on this game? Join me in my Chiefs vs. Eagles prediction and pick to find out.
Odds for Chiefs vs. Eagles in Week 4
The Chiefs are sizable 7.5-point favorites despite being 1-2 on the road. The top NFL betting sites probably have them priced appropriately, though, as they're better than their record would indicate.
Kansas City is historically very good against the spread under this regime, but it is worth noting they were just 3-5 ATS last year when favored on the road.
Still, Patrick Mahomes and co. are putting up points just like they always do. Both of their losses came to seemingly good teams, and they came by a touchdown or less both times.
Kansas City is in a prime bounce-back spot, while the Eagles just got done getting embarrassed on national TV by the Cowboys.
Philly is at home, which is about the only good thing they can say here. KC's offense and clear defensive issues support the logic in betting on the Over, as well.
So, what's the top bet to target in this game? Let's break this matchup down and come away with a conclusion.
Chiefs vs. Eagles Matchup Breakdown
The Eagles haven't done much of anything right. Their dominant week one win over a weak Falcons team seems like an aberration.
Overall, Jalen Hurts hasn't looked the part of a franchise passer, and the Eagles come in with the league's 23rd best scoring offense.
Hurt's mobility helps get them to 5th in rushing on the year, but that ranking feels noisy. If the Chiefs keep the ground game in check, they'll probably have it easy, seeing as Philly's passing attack hasn't been overly efficient.
Of course, the Chiefs haven't been good on defense. Here are their key rankings so far in 2021.
31.7 points allowed per game (31st)
430 yards allowed per game (30th)
92.31% red zone scoring allowed (29th)
4.17% sack percentage (27th)
Yeah, it's ugly, my friends.
Kansas City's defense could easily step up and shine against a pretty weak Eagles offense, but that's no guarantee.
The Chiefs' offense might not have it so easy, either. Philly grades out as a top-10 unit against the pass-through three weeks, and they're also 9th in sack percentage.
I don't know if I'd allow that to mess with my bet, though. First, because this is Patrick Mahomes we're talking about, and second, Philly has been getting gashed so badly on the ground, teams haven't had to force the issue through the air lately.
Chiefs vs. Eagles Prediction
The Chiefs aren't losing this game. Philly can't stop the run, and because of that, I tend to think their elite passing defense numbers are a bit overrated.
Patrick Mahomes and co. are just fine on offense. KC is getting it done on that side of the ball, but a sagging defense has burned them. I think the matchup is good enough to expect that to change in week four.
Philly is at home, and Hurts is an x-factor we can't always account for, but it's also quite arguable he just isn't any good.
Mahomes and his star-studded offense should put up points, and the defense will do just enough to get the win to right the ship. I'm not sure that means you race to bet on the Chiefs' -325 moneyline, but it also feels like one of the safest week four NFL bets.
Chiefs vs. Eagles Pick
Kansas City is going to win this game, so if you want to play it safe, you can hammer that -320 line. That's a bit too thick for me, though, so I'd look to the spread or game total here.
The Over is a nice secondary bet here. KC is putting up over 30 points per game, and their defense hasn't been good. I do think it steps up here, but 55 points are doable.
That said, the top bet is the Chiefs to cover. Kansas City has failed in that regard in the past, but they rarely are put in this type of situation.
They need this game, they're the better team, and all things considered, the 7.5-point spread could easily be fatter. I like where it stands, but if it gets any bigger, consider moving to the ML or Over as preferred bets.
It can't hurt that this exact bet is what many people are chasing to start the week. Fading the public can be a good way to go, but I agree with the early week four NFL betting trends when it comes to this game.
AUGUST
Sportsbook of the Month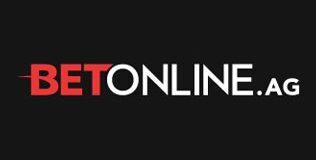 Welcome Bonus
50% up to $1,000
Read Review
Visit Site