Kansas City Chiefs vs. Baltimore Ravens – NFL, Week 2 (2021)

The NFL season had a highly entertaining Week 1 slate of games. The Chiefs picked up another victory in dramatic fashion over Cleveland. Baltimore had to wait until Monday Night Football and fell short to the Raiders.
The quarterback comparison is intriguing as we have two former, regular-season MVPs looking to accomplish even more this season.
Kansas City is looking to reach its third straight Super Bowl. Baltimore has fallen short in the postseason, and Lamar is looking for his second, postseason victory.
Here are the latest odds between these two Super Bowl hopefuls from the AFC.
Chiefs vs. Ravens Odds
We have seen some success between the two starting signal-callers, in this tense Sunday Night Football matchup.
Kansas City comes in as mild road favorites at BetOnline, but the 0-1 Ravens will be desperate.
Patrick Mahomes is 11-0 in his career as of September. He has thrown zero interceptions with 35 passing touchdowns. Yes, he has been perfect in the opening month.
Lamar Jackson has gone 6-3 outright and against the spread in primetime games, which is coming off a loss to the Raiders. Baltimore has covered three of the past four games in which they were underdogs of three points or fewer.
These teams have what it takes to put on a Sunday night classic. Before the game arrives, here are your keys to victory for this AFC clash between the Chiefs and Ravens.
Why the Chiefs Will Win
Patrick Mahomes is a superstar quarterback that can single-handedly carry any offense in the NFL. Mahomes has the mobility to extend plays and find targets down the field. Tyreek Hill is the top wide receiver in the NFL in open space.
Mahomes connected for a deep one with Hill last week against the Browns. The play seemingly changed the game, and Kansas City rode that momentum to the finish line.
Once again, this team proved it is never fully dead until the game is over.
Travis Kelce is another reason why KC could win almost every game this season. The top pass-catching tight end can dissect a secondary as well as any player in the league. He sits down in coverage and has a knack for picking up crucial first downs.
Mecole Hardman, Clyde Edwards-Helaire, and Demarcus Robinson are solid role players. They all have exceptional speed as players that can all come through in the passing game. CEH is a bowling ball when he runs downhill on the opposition. Hardman has had success on special teams, but he should receive extensive looks on passing downs.
The offensive line for Kansas City was respectable, and the firepower makes most teams jealous. Even on the road, KC is still the favorite for many reasons. Andy Reid and Mahomes are a perfect 11-0 entering this matchup.
If they can take care of the ball, Mahomes will have plenty of time to set his feet and expose the Baltimore defense.
Why the Ravens Will Win
Lamar Jackson had two costly turnovers, and the Ravens nearly won their Week 1 matchup against the Raiders. Playing at home should be a benefit, but Jackson is electric with the ball in his hands.
He has carried the rushing attack for years, and they have picked up enough wins to see themselves consistently in the postseason. Jackson had a solid passing debut this season, but he will need Marquise Brown to continue his torrid pace.
Brown was one of the more explosive players coming out of Oklahoma. He hauled in 132 passes in college for over 2,400 yards and 17 scores.
Baltimore's defense was vulnerable against Las Vegas, but Jackson could have stud numbers since he has improved as a passer. Take care of the ball as a runner, and this Baltimore offense will rank among the better units in the league.
If this game comes down to a kick, Justin Tucker likely will be flawless.
Chiefs vs. Ravens Prediction
Kansas City is going to put some points on the board on the road. The question comes down to how productive Lamar Jackson is in this nationally televised primetime game.
Baltimore could turn into a passing team compared to seasons prior. While they won't abandon the run, Lamar will thread the needle 30-plus times on most weeks. The backfield has been dropping like flies, and pieces such as Marquise Brown are heating up.
Mark Andrews is coming off a struggling performance, but Sammy Watkins decided to show up last week.
Baltimore added weapons to help Jackson perform better under center. This team has guys that can stretch the field, and now it will be up to the quarterback.
Kansas City has plenty of weapons of its own. Mahomes has been unstoppable and is the best passer in the league.
Baltimore cannot get after the passer, and their secondary has been prone to allowing yards against the pass. The finish of this game is in favor of the Chiefs. Mahomes will extend plays and avoid the lack of a Baltimore pass-rush.
Chiefs vs. Ravens Pick
Kansas City hasn't lost a game in September yet with Mahomes under center. They looked the part in the second half against Cleveland thanks to their high-octane offense. The ability to strike quickly is always an advantage they will have.
Primetime features the best teams, and nobody has done it better in the AFC than the Chiefs.
Laying the points is a thought, but the number is too rich for my blood. This Sunday night matchup likely will come down to a kick or a final possession.
Take the Chiefs, but take them straight up in a classic Sunday night thriller.
August
Sportsbook of the Month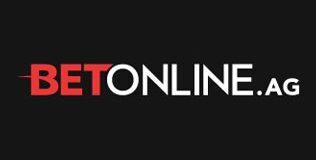 Welcome Bonus
50% up to $1,000