Kamaru Usman vs. Jorge Masvidal 2 – UFC 261

With UFC 261 on the horizon, I've been digging to find the best odds for Kamaru Usman vs. Jorge Masvidal 2 online.
The good news is that I'll be sharing them with you today, alongside the top bets for the Usman vs. Masvidal rematch. Additionally, I'll be hitting you with my predictions for UFC 261's main event and giving you a rundown of what to expect from a betting perspective.
With the UFC welterweight title on the line once again on April 24, I'll also be making my Usman vs. Masvidal 2 betting pick for anyone looking to make money on the fight.
If all that sounds good, keep reading, and I'll walk you through the ins and outs of this highly-anticipated UFC rematch.
Usman vs. Masvidal 2 – Who Wins?
If you're looking to win real money on Usman vs. Masvidal 2, a decision win for "The Nigerian Nightmare" is the likeliest way this contest ends.
That's an easy shout for anyone who understands the strengths and weaknesses of Usman and Masvidal. But keep in mind that we have already seen these two go at it, and it was far from close.
Sure, Masvidal lacked a full training camp when he took on the champion at UFC 251 in July 2020. But I'll explain why "Gamebred" is not the man to beat Usman, full camp or not, a little later.
First, check out these odds for Usman vs. Masvidal 2.
Latest Odds for Usman vs. Masvidal 2
My initial preview for the Kamaru Usman vs. Jorge Masvidal rematch is worth considering if you're looking for a little back story on the odds.
But what I will say right now is that the best odds for Usman vs. Masvidal 2 have not changed much in the course of the past couple of weeks. This is in line with my predictions for the Usman vs. Masvidal rematch odds, which I think will close near to what they are right now, on fight night.
If you're intrigued by the odds above, feel free to place your bets. But, if you're unsure about what bets to place, keep reading. I have a few to share with you.
Best Bets for Usman vs. Masvidal 2
Usman to Win (-400)
Usman to Win by Decision (N/A)
Fight Over 3.5 Rounds (N/A)
I can't share the odds for the top props for Usman vs. Masvidal 2, as they have not been released at the time of writing.
However, our recommended UFC sportsbooks are usually quick off the mark in releasing odds for UFC props and specials. So, make sure to check in regularly for updated prices.
The first of my recommended bets for Usman vs. Masvidal 2 is a win for the champ. As I'll explain in the next section, I don't see Masvidal having the tools to get anything out of this fight.
The Nigerian Nightmare should be able to deal with everything that Gambred throws his way, including the kitchen sink, but will be cautious of his striking abilities. So, expect a methodical performance that ends in a decision win for Usman.
This is a five-round fight that will surely go the distance. Thus, if the price for Over 3.5 Rounds rings nicely, I'd recommend taking it.
Now, I promised you some more predictions for Usman vs. Masvidal at UFC 261. I also promised you a breakdown of my betting pick for Usman vs. Masvidal 2. So, it's time to deliver.
Why Usman Beats Masvidal
First, Usman is the best welterweight on the planet, by some distance.
In my opinion, Masvidal is not even within touching distance. Ergo, anyone betting on Masvidal to beat Usman, with confidence, must be privy to information that I am not. And until that golden disclosure sees the light of day, I'll be relying on facts, logic, and reasoning for my Usman vs. Masvidal 2 pick.
Second, Usman owned Masvidal in their first fight last summer, winning the contest 50–45, 50–45, 49–46. In other words, only one judge from three believed that Gamebred deserved a maximum of one round from five. Which, he didn't. The Floridian was smothered by the champion, offering little in the form of attacking ingenuity.
Finally, as much as I like him, Masvidal doesn't have the game plan to beat Usman. He has a puncher's chance at best, and that should not be enough for anyone betting real money on this fight.
I'll take Usman to put on an absolute clinic and relegate the inaugural "BMF" champion back to journeyman status. If that sounds harsh on Masvidal, it's not intended to be at all. But let's not pretend he comes into this fight with anything the champ has never seen before.
#AndStill X2. 10 Days Away #UFC261 ????? pic.twitter.com/6T4q71hFqI

— KAMARU USMAN (@USMAN84kg) April 14, 2021
More Betting Advice for UFC 261
My UFC 261 predictions for the main event culminate with Usman doing an Usman and completely negating the one-dimensional gameplan of Masvidal.
While this fight will be a watchable one, I can't see any way that Masvidal wins. Other than landing an exceptionally lucky shot, he doesn't have the attributes required to down a welterweight that is only topped by the legendary Georges St-Pierre for greatness. Therefore, I will be betting on Usman to win.
That's my take on things. Hopefully, you're in agreement. But regardless if you are or not, I invite you to check out more of my UFC 261 betting advice. We have two other massive title fights going down on April 24, and you can read all about them below.
AUGUST
Sportsbook of the Month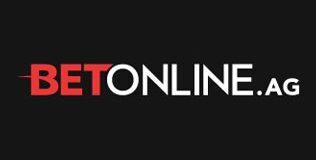 Welcome Bonus
50% up to $1,000
Read Review
Visit Site