Kaizer Chiefs vs. Al Ahly – 2021 CAF Champions League Final (July 17)

On Saturday, July 17, the 2021 CAF Champions League will reach its culmination. That's when Kaizer Chiefs (South Africa) will try to oust the reigning champion Al Ahly (Egypt) from the throne.
If they win this game, Kaizer Chiefs will become the continental club champions for the first time in history.
Al Ahly, on the other hand, is the most successful team in Africa, having won the CAF Champions League on nine occasions. And the oddsmakers think their tenth trophy is on the way!
Kaizer Chiefs vs. Al Ahly Betting Odds
It's no surprise that the Egyptian side is favored to win the CAF Champions League. After all, they are the reigning champions of Africa.
Still, I don't think the Egyptians are going to have an easy time in this match. Keep reading to find out why.
2021 CAF Champions League Final Preview
The game is played in Casablanca, Morocco, where Stade Mohamed V will keep its doors closed to the public. A stadium that once had more than 110,000 fans in the stands will have no attendance due to COVID-19 worries.
This could suit the Kaizer Chiefs. They knocked out Wydad in the semifinal, a Moroccan team that plays its home games at State Mohamed V. The locals might still be cross with them, so it's probably better for Kaizer Chiefs not to have anyone booing them.
Furthermore, no attendance also means that Al Ahly fans aren't going to come to Casablanca. Morocco is a lot closer to Egypt than South Africa, so if there were fans in the stands, most would be rooting for Al Ahly.
Nevertheless, even without their supporters to cheer them on, Al Ahly players look capable of adding another trophy to the collection.
Al Ahly is arguably the biggest club in Africa. This team has nine CAF Champions League trophies in the cupboard, the most recent of which they won in 2020.
Not only have they won the CAF Champions League more than anyone else, but Al Ahly has also been the dominant force in the domestic league. In fact, Al Ahly failed to win the Egyptian title only once since its establishment in 2004.
It's a bit of a different story when it comes to the Kaizer Chiefs. The South African side has never won the CAF Champions League and is without a domestic title since 2015.
Obviously, Al Ahly has a much more impressive trophy cabinet, but that's not what will win the game for them. Instead, they need to take their opponent seriously, which is exactly what their coach Pitso Mosimane plans to do.
Al Ahly to Keep Olympians in the Squad
Six Al Ahly players got an invite to the Olympics. However, their trip to Tokyo will have to wait as Al Ahly's boss wants to keep them in the team for the CAF Champions League Final.
"We are expecting a very difficult time after the CAF Champions League final."
Without them, Al Ahly would have a rough time against Kaiser Chiefs, as they'd be without more than a half of their starting eleven.
This goes especially for their skipper Mohamed El-Shennawy, who's considered one of the best goalkeepers from Africa in history.
Al Ahly's most expensive player has been their key man this season in the CAF Champions League, helping his team keep a clean sheet in seven of the 12 games.
Ultra-Defensive Approach Expected From the Kaizer Chiefs
Everything the Kaizer Chiefs have achieved so far this season is thanks to meticulous defending. They got to the final of the CAF Champions League after defending with all they got in the semifinal.
They won the first part of the semifinal doubleheader with Wydad 1-0, despite having only three attempts on goal. In comparison, their opponent had 27 goal attempts!
This season in the CAF Champions League, Kaizer Chiefs have scored a total of only 11 goals in 12 matches or 0.91 goals per game. They also had the ball in their possession for just over one-fifth of the time.
Something similar happened in the second leg as well. The game finished without any goals, with the South African team making three times fewer attempts on goal than Wydad.
Obviously, we need to assume that they'll be using the same strategy against Al Ahly.
Kaizer Chiefs vs. Al Ahly Prediction and Betting Pick
Al Ahly is a much, much better team than Kaizer Chiefs; it's a fact!
I expect them to have trouble finding the net in this game, the reason being that Kaizer Chiefs players are going to be on the back foot most of the time. I do predict that they win, though.
For those feeling adventurous, my betting pick is for Al Ahly to win 1-0.
AUGUST
Sportsbook of the Month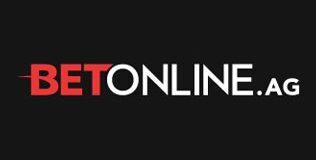 Welcome Bonus
50% up to $1,000
Read Review
Visit Site