Julio Cesar Martinez vs. Joel Cordova – June 26, 2021

What a fight we have in store for us this Saturday, June 26, from Guadalajara, Mexico.
WBC flyweight king Julio Cesar Martinez makes the third defense of his title against fellow-Mexican Joel Cordova. Martinez (17-1, 13 KOs) has made it clear that he wants to knock Cordova (12-4-2, 3 KOs), and the top boxing betting sites have him as a clear favorite to dominate.
If you're interested in betting on this fight, join me as I look through the best odds for Martinez vs. Cordova and the top bets for the bout. There'll be some analysis of the fight from a betting perspective, so don't miss out on that.
Now, if you're here for my predictions and betting pick for Martinez vs. Cordova, don't fret. I'll be providing those, too.
Ready when you are.
Who Wins? – Martinez or Cordova
Julio Cesar Martinez by KO/TKO
I'm fully expecting my prediction for Martinez vs. Cordova to be fulfilled.
Martinez is one of the best lower-weight fighters on the planet and is just superior to his compatriot in pretty much every area that matters. If Cordova pulls a win off here, it will be the biggest shock in boxing to anyone who understands the sport on a decent level.
I'll explain why your Martinez vs. Cordova betting pick should be the champ a little later. So stick with me for that.
But let's see how the odds look for this fight before we go any further.
Best Odds for Martinez vs. Cordova
Julio Cesar Martinez to Win
-5000
Looking to bet on Martinez's odds to beat Cordova on the moneyline? Read it and weep.
There is no way that any average bettor will find the prospect of betting $5000 to win $100 appealing, so the quicker we move on from the champ's odds, the better.
With that said, there are other ways to make money with your Martinez vs. Cordova betting picks and wagers. I'll talk you through those in the next section.
Cordova's odds to beat Martinez come in at +1000 on the line.
But I'll be as honest as I can be. Even these are a little slim, given the gulf in class between these two Mexican warriors.
Thus, I'm looking elsewhere…
Best Bets for Martinez vs. Cordova
Fight to End Over 3.5 Rounds
-110
Martinez Wins in Round 4
+550
Hands up, who wants to bet on Martinez to win on the moneyline. Nothing?
OK, let's try this. Hands up, who would prefer to ignore odds of -5000 in favor of -110? Well, if you jump on the fight to end over 3.5 rounds, that's exactly the price you will get.
And you know what? This is an awesome bet. Mostly because, although I believe Martinez could spark his man out inside a couple of rounds, he'll want to put a show on for his countrymen. Call it a little entertainment for those who paid good money to see their guy bounce Moisés Calleros out of it inside two back in October 2020.
Although that is a great thing to bank on, don't expect Martinez to be too kind here.
Martinez's odds to beat Cordova inside 4 come in at +550, and that's a sweet bet, all things considered.
Why Martinez Beats Cordova by KO/TKO
In boxing betting terms, you could call this a mismatch.
We've seen the odds for Martinez to beat Cordova, and I've pretty much explained the gulf in class between both. But if you are looking to wager on the fight, you might want a little more detail.
So, let me start by saying that Martinez is a world-class fighter while Cordova is not. Moises Calleros, Jay Harris, Cristofer Rosales, Charlie Edwards, and Andrew Selby. Sure, the Edwards win was overturned due to a punch being landed when he was down, but that's a win.
Cordova, on the other hand, has wins over journeyman Ottoniel Ortiz Zarate, Adolfo Castillo, Daniel Argueta, Juan Hernandez Navarrete, and picked up his own no contest against Martin Tecuapelta.
In terms of opponents faced, there is no question that Cordova's resume is subpar in comparison to that of the champ. And that is being kind to the underdog.
Stylistically, Martinez has the advantages in pretty much every single department. Cordova's lack of punching power and boxing ability will see him resemble a sitting duck on the night, and that can never be a good thing.
The betting pick for Martinez vs. Cordova is a 4th Round knockout for "El Rey."
More Boxing Predictions and Picks
That's my betting preview with predictions and pick for Julio Cesar Martinez vs. Joel Cordova done and dusted.
If you enjoyed reading it, I'd suggest you check out our boxing betting picks section for more odds and bets for upcoming bouts. There are some awesome fights on the way, so make sure not to miss out.
I'll leave you with a couple of the top boxing matches to gamble on this weekend below.
AUGUST
Sportsbook of the Month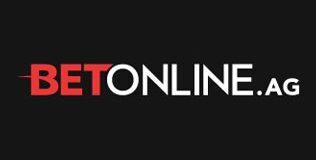 Welcome Bonus
50% up to $1,000
Read Review
Visit Site