Julio Cesar Chavez Jr. vs. Anderson Silva – June 19, 2021

If you're betting on Julio Cesar Chavez Jr. vs. Anderson Silva this Saturday, June 19, you might have some questions.
I'll attempt to answer the most important of those questions in this guide to help you wager on the fight. That includes a little about the latest Chavez vs. Silva odds online and some crucial analysis involving where the betting value is for this fight.
More than that, I'll be providing my betting pick for Chavez vs. Silva, some betting tips to go with it, and predictions that will hopefully help you win some money on Saturday's strangest boxing match.
Let's get to it!
Who Wins the Chavez Jr. vs. Silva Fight?
Julio Cesar Chavez Jr. by KO/TKO
If you know your boxing, my prediction for Chavez vs. Silva won't come as a shock.
At the end of the day, Chavez is a boxer while Silva is not. Even if the Mexican is tame compared to many of his peers, he well and truly has the upper hand in this one.
I'll explain more about my predictions and betting pick for Chavez vs. Silva later. First, I want to draw your attention to a couple of other things you might find interesting.
Latest Odds for Chavez Jr. vs. Silva
The obvious way to bet on this fight is to start with Chavez's odds to beat Silva.
Are they good enough? Do they represent value? Are you happy to place $455 down to win $100?
To those three questions, I have one answer. No. But stick with me for the best bets to place on the Chavez vs. Silva fight for the smarter wagers to target.
As for Silva's odds to beat Chavez? Once again, I'm not satisfied with these at all.
While "The Spider" is one of the greatest mixed martial artists of all time, he is not a boxer. He holds a record of 1-1 in the sport, with his last fight, a win, coming all the way back in 2005.
Silva is a retired, 46-year-old injury-laden MMA star that went 1-1-7 in his last nine fights. The fight he won against Derek Brunson is considered one of the biggest robberies in UFC history.
Best Bets for Chavez Jr. vs. Silva
Chavez to Win by KO/TKO
TBD
Fight to End Under 6.5 Rounds
TBD
If you're looking to bet on Chavez vs. Silva with your hard-earned money, I'd recommend thinking smart.
This is a sideshow event. It might say "boxing match" on the tin, but open it up, and you'll find that it's little more than a cash grab for both men.
There is nothing wrong with that, of course, as long as you see it for what it is.
But you can afford to be critical of the fight if you are wagering cash on it.
With all things considered, there are two bets to make on the Chavez vs. Silva fight. One, go for Chavez to win by KO/TKO; there is no way a 46-year-old Silva goes the distance with the Mexican as long as he throws at even 80% of his usual output.
I see Silva retiring on his stool, which counts as a stoppage. But I won't rule out a straightforward TKO either.
The second of my best bets for Chavez Jr. vs. Silva is for the fight to end under the 6.5 round mark. When the prop bets for Chavez vs. Silva open up, this should be one of the first things to check out.
Why Chavez Jr. Beats Silva
Silva's chances of beating Chavez Jr. are slim. So slim that I wouldn't make a significant bet on him if his odds to win were +2000.
Let's consider that he is just four years away from his 50th birthday and is done as a fighter. His speed and reflexes are shot, his experience in the paid ranks of boxing is negligible, and the 12-ounce gloves will swallow up any power he has over his fists.
Chavez is far from the greatest boxer on the planet but would be disgraced if he lost to Silva.
The Mexican playboy is already a polarizing figure in his homeland and is downright disliked by many fans that worship his father like a god. He has long been considered a quitter and a jester. There is no way he can lose this fight, and if anything, Chavez will be looking to earn some clout from giving poor Silva a bad beating.
My predictions and betting pick for Chavez vs. Silva are based on the Mexican having pretty much every advantage other than reach. He will stop Silva en route to an easy win that he will celebrate as if it's something to be proud of.
Well, it might be, judging on this performance…
More Betting Advice for Chavez Jr. vs. Silva
Before I leave you to your bets, I thought I'd drop a couple more things in to help you on your way.
First, don't forget that this is essentially a celebrity exhibition disguised as a genuine fight. As such, make sure to take in the following tips to make money betting on celebrity fights.
You can also apply certain aspects of our boxing betting strategies to this one. At the end of the day, the rules will dictate that both men will wear gloves and aim to outstrike the other while avoiding as much damage as possible.
Finally, make sure to look at the Julio Cesar Chavez Jr. vs. Anderson Silva prop bets markets on the following sites. This is where you will find betting value worth your money!
Good luck with your bets!
AUGUST
Sportsbook of the Month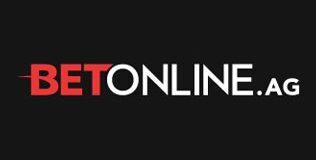 Welcome Bonus
50% up to $1,000
Read Review
Visit Site