Top Picks for Joshua vs. Usyk with Prediction and Breakdown

Anthony Joshua vs. Oleksandr Usyk fight for the WBA (Super), IBF, WBO, and IBO titles on September 25 at the O2 Arena in London.
It's the biggest heavyweight fight of the year and a potentially historic chapter in boxing history. Neither are overstatements.
I'll be analyzing the odds for Joshua vs. Usyk and giving you some insight into why the bookies make "AJ" the favorite. Furthermore, I will reveal where the betting value for the heavyweight thriller can be found.
The bout is the first time two gold medalists from the same Olympics have fought for a heavyweight title, with the rivals picking up top honors at the London 2012 Olympics.
Both men bring very different skills and attributes into the ropes. The Brit is the bigger man with serious pop to his shots. The Ukrainian, on the other hand, is the consummate boxer with incredible slickness and movement.
Alongside my Joshua vs. Usyk predictions, I'll be analyzing how the fight is likely to pan out. With that, I'll be picking the winner of the fight and expanding on my rationale for doing so.
Let's get this preview for betting on Joshua vs. Usyk up and running. If you're excited as I am for this one, you'll be buzzing to dive straight in!
Updated Odds for Joshua vs. Usyk
If you haven't read my earlier piece that includes analysis of the Joshua vs. Usyk odds, I'd recommend checking it out.
Alongside my breakdown of the fight, you'll find the tale of the tape for Anthony Joshua vs. Oleksandr Usyk and a rundown of each man's skill set.
I'll be providing more crucial insight a little further down, however, so stick with me for that.
First things first, the betting odds for Joshua and Usyk have only slightly changed since August. Joshua's odds to beat Usyk were -250, with Usyk's odds to win coming in at +200.
Needless to say, the top betting sites are still cagey where this matchup is concerned.
The betting public appears to be in the same boat, with minimal movement in the line. Joshua is still a moderate favorite to win, and I don't expect the line to drastically change before fight night. With that said, be cautious.
As far as the odds are concerned, my betting tip for Joshua vs. Usyk is to take the champion now and wait a little longer for Usyk to improve.
British bettors will likely lump on their man the closer we get to the first bell, so taking his price ASAP might be a good idea.
Anthony Joshua vs. Oleksandr Usyk Predictions
Winner: Oleksandr Usyk
Method of Victory: Decision
What a matchup.
I'm not the only one to admit that. If you asked me to predict if Anthony Joshua would beat Oleksandr Usyk a few months ago, I might have given you a different answer.
But I've been thinking long and hard about this one and believe Usyk gets it done.
My prediction for Joshua vs. Usyk is a points victory for Usyk. That's despite "The Cat" fighting in front of a sell-out crowd on British soil. That's also despite Joshua's power and size difference and everything else in between.
Joshua's odds to beat Usyk make him a mild favorite, but I see this being closer to a 50/50 fight than the bookies do. Except I'm giving the edge to the 2018 Boxer of the Year.
Let's take a look over my top picks for Joshua vs. Usyk before I break the fight down for you.
Best Bets for Joshua vs. Usyk
Fight to End Over 10.5 Rounds
+110
Usyk to Win by Decision
+370
It's time to lay my betting tips for Joshua vs. Usyk on the table.
First, I don't believe the fight will end before the 10.5 round mark. Despite having more power, Joshua will struggle to put Usyk away, and vice versa. There is a slight chance of a late stoppage, however, making this a good bet.
The odds for Usyk to beat Joshua are sweet at +220. At the very least, AJ-Usyk is a 50/50 fight. This means that there is positive betting value to be had by gambling on Usyk to win on the moneyline.
My prediction for Joshua vs. Usyk is a decision win for the former cruiserweight king. I don't see him knocking Joshua out, but I can see him doing just enough to take the victory on the cards.
Why Usyk Beats Joshua
I'm standing firmly by my prediction that Oleksandr Usyk beats Anthony Joshua.
Although he has looked less than impressive since moving up to heavyweight, I wouldn't be surprised if fans leave the O2 on Saturday night wondering if it was the same guy.
Yes, The Cat was a little meh against Chazz Witherspoon. But he won. He didn't look like a destroyer against Derek Chisora… but he won.
This habit of winning goes all the way back to May 5, 2011, when he lost an amateur bout to Siarhei Karneyeu.
It's been uphill since then, with an Olympic gold medal and an amateur record of 335−15 capping off his days in the unpaid ranks. As a pro, Usyk unified the cruiserweight division and is currently 18-0 (13 KOs).
The bottom line here is that the Ukrainian always finds a way to get the job done. And I believe he will against Joshua.
Joshua's loss to Andy Ruiz in 2019 exposed what many of his already knew about him. He is wildly overrated, exceptionally stiff, and tends to crumble when his back is against the wall. Since beating Ruiz in the rematch, he scored a late KO over the made-to-order Kubrat Pulev in England. Impressive? Nah.
Why Bet on Usyk to Beat Joshua?
This is Joshua's toughest fight to date.
Forget the aged Klitschko bout, or the Ruiz rematch. He is facing a boxer with a sky-high IQ, great cardio, unbelievable footwork, and the skills, to quite frankly, make him miss and make him pay.
Usyk knows that, in order to get the nod from the judges, he will need to prove beyond reasonable doubt that he has won more than six rounds.
To do that, Usyk will need to get his reads right with distance and range, attack at clever angles, and use his bamboozling footwork and hand speed to pick at the slower man while wearing depleting his gas tank.
The Cat, via the execution of a cute game plan from Anatoly Lomachenko, will be too fast and agile for AJ to handle.
Finally, if you are betting on Joshua to beat Usyk by KO/TKO, are you paying attention to the man himself? The Brit is slimming down for this fight which means he doesn't trust his power alone to get the job done.
That's a bad sign. But more than anything, it hints at a lack of confidence in what he does best.
When you factor in all of the above, I believe it makes a case for betting on Usyk to win a bit easier.
Where to Bet on Joshua vs. Usyk
Whether you agree with my picks for Anthony Joshua vs. Oleksandr Usyk or not, stay safe when betting on the fight.
Our safest apps for betting on boxing are a good place to start. You'll top odds for Joshua vs. Usyk and enough markets to keep you going before and during the fight.
For more recommended boxing wagers, including bets for the Joshua vs. Usyk undercard fights, hit up the following section of our site.
August
Sportsbook of the Month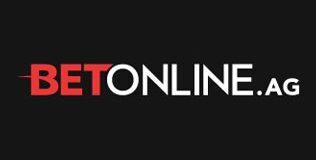 Welcome Bonus
50% up to $1,000