Top Betting Picks for Jermell Charlo vs. Brian Castano – July 17, 2021

On Saturday, July 17, Jermell Charlo and Brian Castano battle for the undisputed super-welterweight title in San Antonio, Texas.
That means it's time to get my predictions and pick for Charlo vs. Castano down for you bettors. I'll provide a bit of analysis to help you make your bets for the fight and point you toward the best way to approach wagering on this huge fight.
If you're looking for the best odds for Charlo vs. Castano, you can head over to the top online sportsbooks to get your hands on them. But I'd recommend reading this betting preview first to get a heads up on how things might go.
I'll be covering my top bets for Charlo's fight with Castano in Texas, too. So, if you're eager to score some betting value, stay with me.
Who Wins – Charlo or Castano?
Charlo (34-1, 18 KOs) is licking his lips at the prospect of WBO champion Castano (17-0, 12 KOs) at the AT&T Center this weekend.
Win this fight, and he has the full collection of titles at 154-pounds.
I'm predicting Charlo to win this fight and do it in style.
This weight class belongs to Charlo, and I strongly believe he'll put on a show for fans in his home state on Saturday night.
Castano is no pushover, of course. The WBO champion will fancy his chances of winning this one. But I'll explain why he has a stiff task ahead of him a little later.
Before we go any further, let's take a look at the latest odds for Charlo vs. Castano.
Charlo vs. Castano Odds
Jermell Charlo to Win
-300
The betting odds for Charlo-Castano tell us that this one is likely to be competitive.
MyBookie has Charlo's odds to beat Castano at -300. The Texan twin opened at -275, which means that there hasn't been a great deal of movement in his price.
Bettors are not lumping money down on the unified champion just yet, which means that there is still time to get a good price on him winning the fight.
If Charlo's odds stay the same, this will be the shortest price he has closed at since his bout with Erickson Lubin back in October 2017.
Castano's odds to beat Charlo are a little too short for me. Sure, he is a threat, but Charlo should be too slick for him on the night. The Argentine's win over Patrick Teixeira in February earned him the WBO strap, but I don't see him getting past the best fighter at super-welterweight.
Best Bets for Charlo vs. Castano
Fight to End Under 10.5 Rounds
+180
Charlo to Win by KO/TKO
+250
As per my prediction for Charlo vs. Castano, "Iron Man" gets the job done.
At -300, he's not going to be everyone's cup of tea, however. But there are more options in the Charlo-Castano prop bets to look at.
One of the top bets for the bout is for it to end under 10.5 rounds. As you can see from the odds above, this is a bet that comes with very nice odds.
If you bet on the fight to end under the 10.5 round mark, you get paid, regardless of who wins.
However, the best Charlo vs. Castano bet for me is to back the American to win inside the distance. I think he can wear his less experienced opponent out and catch him with something big around the 7th or 8th round mark.
This wager pays out very handsomely indeed.
Why Charlo Beats Castano
We've had a look over some Charlo vs. Castano betting tips. Now for why I believe the former gets the job done.
Simply put, he's the better boxer of the two and rightly deserves to enter this contest as such. That's not to say that the Argentine cannot box because he can.
But looking at this one holistically, Castano has a lot working against him. Not only does he give up 3.5″ and 6″ inches in height and reach, respectively, but he is fighting in Iron Man's home state. This is the biggest bout of his career, and the packed house will not help.
Castano's style is tricky. He is a tough, resilient pressure fighter that looks to take the fight to the inside and hack away at his opponent. But against Charlo, that's just not going to happen.
Castano will find it very difficult to get past the American's jab and will likely take a lot of punishment to establish his range. I mean, he's not Teixeira.
Charlo's footwork, defensive prowess, and all-around boxing skills will keep him fresh and ready to capitalize on the inevitable mistakes Castano makes.
I can see the Argentine seriously down on the cards by the midway point before losing his composure and overextending while trying to claw his way back into the fight. He's not going to be afraid to fall on his sword, and, well, that's exactly what I think will happen.
My prediction for Charlo vs. Castano is Jermell by way of KO/TKO in Round 8.
Betting on Charlo vs. Castano
Although I believe he will fall short in his quest to dethrone the king of the division, Brian Castano will earn some new fans this weekend.
But as for betting on Castano to beat Charlo? That's simply out of the question. He will surprise some with his grit and determination, but he's going up against a different type of beast in Charlo.
So, who do you got? Feel free to head over to the top boxing betting apps to get your bets for Charlo vs. Castano down.
Looking for more boxing matches to bet on in July? I got you covered.
August
Sportsbook of the Month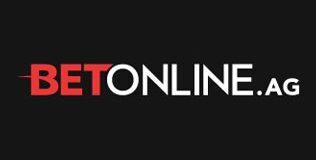 Welcome Bonus
50% up to $1,000