Jeonbuk Hyundai Motors vs. Daegu – K League 1, November 1, 2020

It had looked as though Jeonbuk would miss out on a record-breaking fourth consecutive league title. But last week's result against Ulsan put the Green Warriors back in pole position.
Now only Daegu stands in its way of more silverware. Can the Sky Blues ruin the party and do Ulsan a huge favor?
Jeonbuk Hyundai Motors vs. Daegu Odds
Jeonbuk Hyundai Motors to Win
-156
It looks as though BetOnline has complete faith in Jeonbuk picking up the three points that would hand it the league title on Sunday. Daegu has been playing well – and has some very skillful players – but it would take a brave person to go against the home side here.
Match Preview
Jeonbuk had not led K League 1 since the first week of July. But the 1-0 win away at Ulsan last weekend has handed every advantage to the Green Warriors in its pursuit of yet another title. Whether it was the Horangi choking or not, it looks like there will be even more despair in Ulsan.
Jose Morais' side has not looked quite as imposing this season as years gone by, but the recruitment in the summer transfer window played a big part in the way Jeonbuk came back into the race over the last few months. It has won games when it has not been playing well all season, so maybe its name was on the trophy all along.
Daegu could still ruin Jeonbuk's day, of course. The Sky Blues drew against Ulsan in the first game of the Championship group, so there may be some feeling of leveling the score by making Jeonbuk sweat on Saturday as well. It is not as though this team doesn't have the talent to get a good result either.
Cesinha is the main man in the Daegu squad, but there are a number of other players that have been important to the side's success this year. As long as FC Seoul or Suwon don't win this year's AFC Champions League, it will be competing in next season's competition. Manager Lee Byung-kuen should be happy enough with that.
Jeonbuk Hyundai Motors vs. Daegu Pick
Pick
Jeonbuk Hyundai Motors to Win
These are not the kinds of games that Jeonbuk lose. After being given an unlikely hand by Ulsan last weekend in its quest for a fourth straight title, the Green Warriors are unlikely to allow the Horangi another chance to sneak in on the final day of the season.
August
Sportsbook of the Month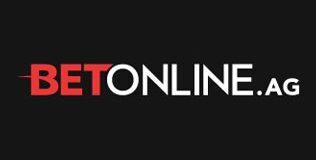 Welcome Bonus
50% up to $1,000