Prediction and Best Bets for Jamel Herring vs. Carl Frampton – April 3, 2021

If you're looking for the latest betting odds for Jamel Herring vs. Carl Frampton's WBO junior welterweight scrap, I'm guessing you want to gamble on the fight.
If so, stick with me. I'll be covering the best Herring vs. Frampton bets online for a fight that promises to light up The Rotunda Caesars Palace Bluewaters in Dubai, United Arab Emirates.
But I'm not going to drop the mic there, as there will be my betting prediction and pick to cover, too. And to round my preview and predictions for Herring vs. Frampton this Saturday, April 3, I'll be filling you in on what you need to know about the fight.
Let's get things going with my take on who wins between Herring and Frampton this weekend.
Herring vs. Frampton – Who Wins?
Carl Frampton by Decision
Frampton (28-2), the 2016 Ring Magazine Fighter of the Year, has an opportunity to make history on April 3.
If he can beat Herring, he will become Ireland's first three-weight world champion.
That's one hell of an accomplishment, considering the wealth of boxing talent the small country has produced over the years.
Will Frampton beat Herring (22-2)? He can't look past the bigger man in this fight. To do so would be catastrophic, and I'll explain why "The Jackal" will be switched on, ring sharp, and technically superior a little later.
First, let's check out the top online betting odds for Herring vs. Frampton.
Latest Herring vs. Frampton Odds
Jamel Herring to Win -106
Carl Frampton
First impressions on the betting line for Herring vs. Frampton?
Well, you won't see much tighter than the one above, even with the very best online boxing sportsbooks.
Herring's odds to beat Frampton make the American an underdog by a hair's breadth. Frampton's odds to beat Herring put him in the betting favorite column, but as you can see, Herring vs. Frampton is a real a pick 'em.
Moving on, you should check out the pick of the best Herring vs. Frampton bets online.
⏳ ??? ???? ?? ?????? ???? ⌛️

Four more days until a Junior Lightweight title fight more than a year in the making goes down in Dubai.#HerringFrampton | SATURDAY | ESPN+ – 4pm ET pic.twitter.com/vghVk8SYuI

— Top Rank Boxing (@trboxing) March 30, 2021
Best Bets for Herring vs. Frampton
Fight to go the Distance (-320)
Frampton to Win (-118)
Frampton to Win by Decision (+140)
I can't see this fight ending inside the distance.
Although Frampton to KO Herring would have been attractive when the Tigers Bay fighter was in his prime, the simple fact of the matter is that he won't be on Saturday night.
But then again, "The Fighting Marine" won't be either.
At 35, he's older than Frampton. But with such a considerable size difference, it's going to be tough to stop the American.
Frampton to beat Herring is a solid bet. But if you're looking for more attractive odds to pick for Frampton vs. Herring that favor the two-time world champion, take him for a decision win at a nice +140.
Why Frampton Beats Herring
If Carl Frampton beats Jamel Herring, he makes history as the first Irish three-weight world champion.
But more than this, he gets to honor his old trainer and mentor Billy McKee and give the finger to former manager-turned-nemesis, Barry McGuigan.
Let's put what would be an incredible achievement to one side now and focus on how Frampton beats Herring. After all, he's not in his prime anymore. He's the shorter man at 5'5″ to the 5'10" New Yorker and gives up a considerable eight inches to "Semper Fi" in reach.
Herring, a very tricky southpaw, will ask questions of the smaller man. But let's not forget that lefties have never been a major problem for Frampton.
Jonathan Oquendo didn't provide much of a test to Herring in his last bout (despite the headbutts), while Darren Traynor was well out of his depth against Frampton. That means both men will more than likely be in similar shape heading into the fight, in respect of rounds boxed and general sharpness.
That means that the boxer with the better tactical approach, fight IQ, and ability to adapt should take the win. And even at this point of his career, that should be Frampton.
As such, the Tigers Bay man is my betting pick for Herring vs. Frampton.
More Boxing Betting Advice for April 2021
If you're looking to win real money gambling on the Herring vs. Frampton fight, I'd suggest looking at the latter ahead of Saturday's WBO super featherweight title fight.
This is one of a few key fights you can bet on this month, with the likes of Joe Smith Jr. vs. Dmitry Bivol, Regis Prograis vs. Ivan Redkach, and the much-maligned "boxing" contest between Jake Paul and Ben Askren. You will find odds, predictions, and picks for the fights on the boxing picks section of our site.
Wagering on Paul vs. Askren is pretty popular right now, so I'll drop a preview and guide with Paul vs. Askren betting tips down below. I have also provided you with something to help you get your bets together for the top boxing matches this April.
Enjoy!
September
Sportsbook of the Month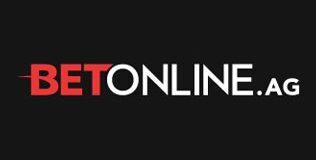 Welcome Bonus
50% up to $1,000