Jairzinho Rozenstruik vs. Augusto Sakai (UFC Vegas 28)

A mammoth heavyweight clash between Jairzinho Rozenstruik and Augusto Sakai headlines UFC Vegas 28 on Saturday, June 5, at the UFC APEX.
I'll be revealing my predictions and betting pick for Rozenstruik vs. Sakai a little later, hoping that it will help you get a better picture of the fight. These two heavyweights might be looking to blast one another out of there in one, but that doesn't necessarily mean that we can expect an early finish.
Alongside my predictions and pick, I'll be covering the latest UFC Vegas 28 odds for Rozenstruik vs. Sakai, as well as the best bets to place on the fight. Stay tuned for those.
But before we do anything else, allow me to reveal who I'm backing to win the fight.
Rozenstruik or Sakai – Who Wins?
Augusto Sakai by Decision
I'll be getting into the Rozenstruik vs. Sakai odds in the next section, but it's worth pointing out how close the line is.
Everyone, from myself to the bookmakers, is finding it hard to separate these two men. Both have legitimate pathways to victory in this fight but are also pretty straight down the middle regarding their weaknesses.
I'll explain what I mean by that a little later. Before I get into any more predictions for Rozenstruik vs. Sakai, let's see what the oddsmakers over at the top UFC sportsbooks are saying about this one.
Latest Odds for Rozenstruik vs. Sakai
Jairzinho Rozenstruik to Win
-120
If you have spent time looking for the top UFC bets for this weekend, the chances are that Rozenstruik to win will have crossed your mind.
Rozenstruik's odds to beat Sakai come in at -120, with Sakai -110. This essentially makes the fight a pick 'em, with the oddsmakers pretty much laying it out as a 50/50.
The slight advantage goes to Rozenstruik, who is ranked #6 in the official UFC heavyweight standings. Sakai is a few places below him at #9.
The Suriname-native has the better wins on his resume, with his spectacular buzzer-beating KO of Alistair Overeem the stand-out victory. Overeem stopped Sakai in the fifth round of their bout back in September 2020 and hasn't fought since.
Unlike Rozenstruik, who had a stinker in his decision defeat to Cyril Gane in February.
Best Bets for Rozenstruik vs. Sakai
Sakai to Win by Decision
+155
When there is little to separate the fighters, going overboard with prognostications is not the way forward.
Therefore, I'm sticking with my initial predictions and betting pick for Rozenstruik vs. Sakai in opting for the slight underdog. The odds for the Brazilian to emerge victorious make this worth my while.
If you're not sold on the idea of betting on Sakai to beat Rozenstruik at minus money odds, consider taking him for the decision. But so little separating these two, I'd reconsider betting on the result, as it really could end numerous ways.
But here's why I'm backing Sakai to come through with the win.
Why Sakai Beats Rozenstruik
Sakai is a very talented all-rounder.
Solid on the feet and with a legit BJJ brown belt, the Brazilian is certainly the more accomplished competitor in this fight. I believe that he will try to follow the blueprint set by Cyril Gane in February, which means he will be a little more conservative with his energy in the opening rounds.
Sakai has the talent to beat Rozenstruik that way. Conversely, Rozenstruik — a seriously talented striker with a solid background in kickboxing — could end the fight with one shot.
But I don't think Sakai will be foolish enough to stand in front of him or walk into his traps.
For my betting pick for Rozenstruik vs. Sakai to be successful, I'll be relying on the latter weathering the storm early on before taking over the fight in the latter stages. I'm confident he can do just that.
Where to Bet on Rozenstruik vs. Sakai
That covers all you need to know about betting on UFC Vegas 28's headliner.
I'd recommend playing this one with a cool head, as it really could go either way. It might not be a bad idea to pass on wagers for the fight, but if your heart is set on betting on Jairzinho Rozenstruik vs. Augusto Sakai, the info above should see you well.
You can get your Rozenstruik vs. Sakai bets down with the safest online sportsbooks. Feel free to check out the markets for the other fights on the card as well.
If you're looking for more betting opportunities for this weekend, including some big fights, crucial games, and the 2021 Indy 500, we have you covered in the following sections of our site.
August
Sportsbook of the Month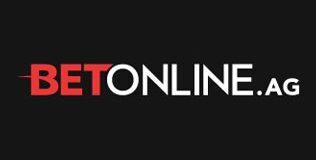 Welcome Bonus
50% up to $1,000