Ireland vs. Italy – 2020 Six Nations (October 24)

European international rugby is back, as Ireland take on Italy in Dublin in Round 4 of the Six Nations this Saturday, October 24.
In what will be music to the ears of fans of this historic competition, the resumption of the 20020 Six Nations gets the go-ahead, despite the Irish government's strict lockdown laws coming into effect this week.
This year's edition was one of many tournaments, leagues, and competitions to fall by the wayside since March. Scotland's 28-17 Week 4 win in Edinburgh back in March was the final game to be played, with Ireland's tie with Italy the last of the round.
Can Ireland win the 2020 Six Nations? Yes, they can. Bonus point wins against the Azzurri as well as France in Paris next weekend will hand the championship to Andy Farrell's men. But this team will certainly not be looking past the visiting Italians and will need to be prepared for all that comes.
Don't push the button on your Ireland vs. Italy bets just yet. I have some odds, a preview, and a prediction for you to read first.
Ireland vs. Italy Odds
I've gone for the -28.5 handicap with Betway, but you can head over to the best rugby betting sites for more odds if you're not feeling this market.
The Irish come in at odds of -112 to cover the -28.5 point handicap. If you are betting on Ireland to beat Italy, there's no point in going for the moneyline as it's doubtful that this Italian side will beat Ireland in their backyard.
The last time the Italians won in Dublin was back in January 1997 in a friendly match. They also have just the one win against their counterparts in the Six Nations, which was in Rome in 2013 when the Men in Green were under the guidance of Declan Kidney.
Italy's odds are -120 with a +28.5 handicap. They pushed Ireland to lose 28-19 in the 2019 Rugby World Cup warm-ups and lost 26-16 in Rome in last year's championship.
However, in the Six Nations and beyond, Italy has been on the back end of some beatings by Ireland in recent years. They lost 54 – 7 in the 2018 Autumn Internationals, 56 – 19 in the 2018 Six Nations Championship, 63-10 the year before, and 58 – 15 the before that.
It's a bit of a guessing game this year, which makes it difficult to really give any indication of how things might go. The fact of the matter is that we are seven months removed from the last match Ireland played in this championship, and don't really know what team will turn up on the day.
The Irish international team went from the summit of the mountain in late 2018 to falling off the cliff completely the following year. An exceptionally poor performance in Twickenham earlier in the competition came after a close shave against Scotland and a solid win over Wales.
I'm going to break things down here before I give my prediction a little later.
Ireland vs. Italy Preview
Ireland will essentially have a cup final against France in Paris if they beat Italy on Saturday.
For a side that has flattered to deceive since 2019, that's not a bad position to be in. Andy Farrell, who took the reins when Joe Schmidt stepped down after yet another calamitous Irish effort in the Rugby World Cup, will be eyeing a first title in what was once the world's most romantic city.
In some ways, Ireland having two games left to play works in their favor. They have a week's head start over the English and French, and that could be very beneficial when they travel to France for their final match.
In other ways, big game players could sit this game out in order to be fit for next week. If you are placing bets on Ireland vs. Italy, I would definitely recommend taking this into account. Maybe waiting until the team is announced would be the best way to approach this.
Of course, Italy is not going to lie down and accept defeat. But they were shockingly poor in a 42-0 loss against Wales in Cardiff earlier in the year. They were much better in their 35-22 defeat to France but returned to woeful in a 17-0 loss to Scotland in Rome.
It's difficult to get a feel for Italy right now. One thing that will definitely work in Ireland's favor is the cold weather. Rain and gusty winds are expected in Dublin on Saturday, and will ultimately suit the Irish gameplan.
Will this affect the scoreboard? Ireland's one-dimensional, attritional strategy should see them rack up points from both set plays and multi-phase drives, and rolling mauls. Could they limit Italy to their third zero score of the championship? I think they can, but that's never something you want to bet on in the Six Nations.
Prediction and Betting Pick
Will Italy travel to Dublin thinking they can beat Ireland? Who knows what each individual player will be thinking?
This is far from the best Irish team we have seen in recent times. Both Johnny Sexton and Conor Murray are closer to the ice cream than the boiling water, with the former surely close to being done at the international level.
However, some excellent young players could get the nod ahead of some of the more established veterans in the side. If that happens, I actually believe Ireland would be better off in this game. A new halfback combination is needed in the green jersey, but I doubt we will see that established this year.
As for the matchday XVs for both sides? I would expect moderate rotation in the Ireland team, with Sexton on the bench. Murray will almost certainly feature, but Leinster's Jamison Gibson Park could make his debut.
Another Leinster debutant could be James Lowe, who is one of the most exciting additions to the Irish team in years.
Tadhg Furlong, Dave Kilcoyne, Tom O'Toole, and Max Deegan miss out. Gary Ringrose is back, and Hugo Keenan, Shane Daly, Ed Byrne, Ryan Baird, and Will Connors all make the squad.
Italy will likely go for a similar team that played Scotland in the last round, despite their poor result. Jayden Hayward, Mattia Bellini, Luca Morisi, Carlo Canna, Matteo Minozzi, and Tommaso Allan should feature.
I think we could see some exciting play from Ireland providing they don't start Murray and Sexton. The way the Italians have played in recent times, I don't think they are really up to the mark.
It should almost certainly be an Irish win, and I can see them beating the -28.5 handicap to record a win somewhere in the region of 38-6.
That's All For Now
Will Ireland beat Italy in the 2020 Six Nations? It would be a huge shock if Farrell's boys were downed by the Italians in Dublin, sue, but I don't expect that to happen on Saturday.
Ireland should win comfortably, and I expect them to cover the handicap. With the Six Nations trophy within touching distance, as well as some much needed new blood in the squad, we should see a commanding performance by the home team in Dublin.
I'll be back with more 2020 Six Nations odds and bets soon. Make sure to check our picks section for more!
September
Sportsbook of the Month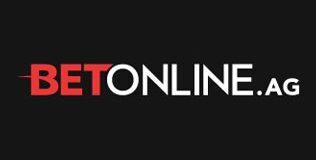 Welcome Bonus
50% up to $1,000