Betting on Ion Cutelaba vs. Devin Clark at UFC Vegas 37

Ion Cutelaba takes on Devin Clark in the co-main of UFC Vegas 37 this Saturday, September 18.
In my preview of the fight, I'll be providing my predictions for Cutelaba vs. Clark, as well as my picks for the fight.
The pressure is on for Cutelaba, who has just one win from his last five. A loss for the Moldovan on Saturday could see him cut from the roster, so it's safe to say that the heat is on.
Clark comes into this fight 3-2 from his last five, with losses to headliners Anthony Smith and Ryan Spann by submission setting him back.
Let's get this one going with the odds for Cutelaba vs. Clark, courtesy of the top MMA betting apps.
Moneyline Odds for Cutelaba vs. Clark
If you're looking to gamble on UFC Vegas 37, the line for the penultimate fight of the evening can be found above.
Cutelaba's odds to beat Clark come in at -155. That means a $155 wager bags you $100 in profit, if "The Hulk" wins. As I will discuss in my prediction for the fight further down, I like his chances of coming through with the victory.
The oddsmakers see Cutelaba as the man with the best chance of getting the win, despite his recent record looking a little hungry. That clearly has a lot to do with his come-forward style.
Clark's odds for UFC Vegas 37 might tempt at +135.
But I don't see this as a fight that will go his way. Conversely, Cutelaba's style is going to be very difficult for "Brown Bear" to handle, and I think he will struggle to see out the first round.
Cutelaba vs. Clark Predictions
Predicted Winner: Ion Cutelaba
Method of Victory: KO/TKO
Round of Victory: 1
If you've come here for my predictions for Cutelaba vs. Clark, you can find them above.
I'm predicting a win for the Moldovan by KO/TKO in the first round, which will ultimately keep Cutelaba in the mix on the UFC roster. It's a case of do or die here, and I feel confident that he gets it done by stoppage.
All six of Clark's losses have come inside the distance, with five of them ending in the first two stanzas.
Alex Nicholson, Alexander Rakic, and Anthony Smith stopped the former RFA light heavyweight champion in the first round and I see another early shower for Clark this Saturday.
Why Cutelaba Beats Clark
There is nothing to separate these two physically, with Ion Cutelaba enjoying minimal advantages in size.
Cutelaba has a one-inch height advantage at 6'1″ while both men measure up at 75″ in reach. But when it comes to strategy, there is a clear difference in how they like to approach fights.
If you're betting on UFC Vegas 37's co-main, I'd seriously consider backing an early finish for the Moldovan. Not only is he known to be a fast starter, but his opponent is, by contrast, someone who prefers to feel out the first round in order to gauge distance and reads.
Against Cutelaba, Clark will not have the space or time to measure his man. He will be on the back foot from the get-go and will need fast answers to his opponent's predictable aggression.
Speaking of predictable, Brown Bear is someone that tends to lean on his wrestling and stifle his way to victories.
He's not a great striker whatsoever, and will undoubtedly be second best on the feet this Saturday. With just three KO/TKOs from 12 wins, Clark's power won't be respected by Cutelaba, who will look to step into range and tee off in explosive bursts.
The favorite has lost five times in the UFC. But those losses came to excellent opposition in Magomed Ankalaev (x2), Glover Teixeira, Jared Cannonier, and Misha Cirkunov, who was a formidable prospect back in 2016.
Although Cutelaba's sambo background will come in handy, it's The Hulk's blitzing approach that should pay off dividends against Clark. Thus, I'm opting for a first-round KO/TKO.
Best Bets to Place on Cutelaba vs. Clark
Cutelaba to Win by KO/TKO
+105
Fight to End Under 1.5 Rounds
+120
Cutelaba Wins in Round 1
+240
We've covered the moneyline odds plus my predictions for Cutelaba vs. Clark.
That means it's time to look at the best bets to place on the fight. But before I start, if you're looking for more Cutelaba vs. Clark prop bets and markets, it's worth pointing out that MyBookie has some good ones.
The first of my top picks for Cutelaba vs. Clark is the KO/TKO. I don't see The Hulk winning this one by any other method, and actually believe his chances of taking the win get slimmer the longer the contest lasts. So, for that reason, the logic is sound to go for the stoppage.
There isn't a great deal more you can get for the fight to end under 1.5 rounds. So, if you are looking to play both sides of the fence, it might be worth adding this one to your list of the best bets for Cutelaba vs. Clark.
Having laid out my case for an early stoppage in favor of the Moldovan, I see decent value in backing Cutelaba to win in Round 1. His plan of attack will be to bushwhack Clark from the opening bell, and I can see this strategy paying off for him.
More UFC Betting Picks
I'm predicting Ion Cutelaba to win by KO/TKO in Round 1 this Saturday.
I've built a strong case for his chances, and am confident in my picks coming through. As always, anything can happen in the fight game, so be as conservative as you wish when placing your wagers on the fights.
To get your hands on picks for the top UFC fights to bet on in September and beyond, visit the following section of our site.
Enjoy the fights!
August
Sportsbook of the Month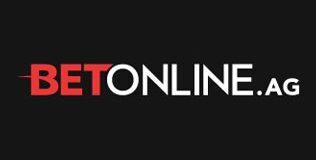 Welcome Bonus
50% up to $1,000