Indianapolis Colts vs. Pittsburgh Steelers Betting Preview – NFL, Week 16, 2020

This is definitely the game of week 16 as the AFC North leaders meet the AFC South's top team. Both teams have not wrapped up their divisions by any means, so they will be going all out to win this one.
The Colts are in great form, having won four of the last five games, and they will fancy themselves to beat a Steelers team that is in free fall right now.
The Steelers have hit a bump in the road, and their perfect season is slowly turning into a nightmare as they have only won two of their last five games.
They will, however, be encouraged by the fact that they have won seven of the last eight games against the Colts. They have also won four of the last five games played at Heinz Field.
Colts vs. Steelers Odds
As expected, the bookmakers have found it difficult to split these two teams. They are predicting a low scoring game, possibly with so much on the line they believe both teams may be slightly cautious in their approach.
Colts News
The Colts have won five of their last six games, although their one defeat was damaging, having lost the AFC South title contenders the Titans.
On the road, they have a very good 5-2 record, and they have won their last four in a row by margins of 20, 17, 6, and 17, so when they have their opponents on the ropes, they don't tend to ease up.
Given that they have done well against the spread, having won four of their last six and five of their last six on the road. However, they have only won once against the spread against the Steelers, which is the same record when traveling to Pittsburgh.
There has been plenty of action in their games, especially on the road, as four of the last five have gone over the betting total. Against the Steelers, this trend continues as five of the last seven between the two has gone over, and this improves to six of the last seven when you look at the games played in Pittsburgh.
Their currently averaging 28 points per game, which is largely down to their passing game, which averages 260 yards gained per game.
Although they don't particularly run the ball well, they are good at stopping rushes as they have only conceded an average of 98 yards per game, which is the fifth-best in the league. This is probably due to the fact that they have made the second-highest number of tackles in the league.
However, they will need to improve their defensive game against teams that like to throw the ball around as they are averaging 236 passing yards conceded per game, which needs to be a lot closer to 200 yards if they want to go far this year. They have the second-lowest amount of sacks made, which has not helped this at all. Funny enough, the lowest number of sacks have been made by their opponents, the Steelers, so we can expect the quarterbacks to get plenty of room to get their arms flowing. Oddly they have made a decent amount of interceptions this year.
Steelers News
After winning 11 games in a row, the wheels appear to have fallen off of the Steelers juggernaut as they have lost their last three in a row. All three losses have been fairly comfortable defeats, which is more worrying for steelers fans. They started far too slowly last week against the Bengals, trailing 17-0 at half time which gave them a mountain to climb in the second half.
At home, they still have a mighty impressive record of six wins from their seven matchups. That one defeat came against Washington, which was the start of their downward spiral. In that game, they led 14-3 at halftime but fell apart in the second half, and they just haven't recovered since.
It's no surprise to see that the Steelers have lost four of their last five games against the spread. However, at home, they still maintain a good record of four wins from their last six.
Their games have been low scoring affairs recently, which has coincided with their poor form as four of their last five games has seen under the betting total.
For a team that has had a great season up until now, you would expect better offensive stats. They have one of the lowest total yards gained in the league averaging under 330 yards per game, and only two teams have less rushing yards than them also.
However, they have the second-best defense in the league averaging just 18 points against them per game. They are conceding less than 300 yards per game and under 200 passing yards, which is brilliant. This is down to a combination of things, but having the most interceptions in the league has certainly helped this. They have also reduced their opponents to a 55% passing success rate, which is phenomenal and the lowest in the league by some way.
Colts vs. Steelers Pick
This really is a tough game to call and will be a great spectacle to watch to see how it plays out. I'm going to go with the Steelers to bounce back, especially with this one being played in Pittsburgh when they have only played one bad half of football this season.
September
Sportsbook of the Month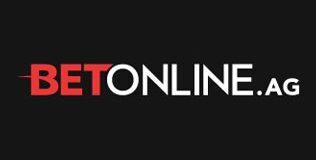 Welcome Bonus
50% up to $1,000