Indiana Pacers vs. Washington Wizards – NBA, May 20, 2021

The Wizards host the Pacers at the Capital One Arena with a place in the playoffs up for grabs. Washington has a second bite at the cherry as they comprehensively lost in the first round to the Celtics.
There can be no mistakes this time around, as defeat here will end their season. Indiana swatted away the Hornets with very little ease as they posted a mammoth score of 144-points on their way to a 27-point victory.
Domantas Sabonis was instrumental in the success. If he can repeat that performance, especially with his rebounding where the Pacers have struggled against the Wizards previously, Indiana will have a great chance of progressing.
Although the Wizards had won the last three meetings between these two, when they last met a little over a week ago, only one point separates them, and therefore this could be a classic.
As the scoreline suggests, there was little between the teams on the night, but perhaps the telling factor was the Wizards' superior rebounding. Well, that and the form of Russell Westbrook, who was unstoppable!
Looking at the statistics between these two over the last ten encounters, there is very little that separates these teams, and I, for one, cannot wait to see what tonight has in store for us.
Here is my Pacers vs. Wizards betting preview.
Pacers vs. Wizards Odds
The spread here is probably about right. When they met recently, the handicap was four points, and the Pacers won with that.
The points total looks a little high here, considering they have averaged 229-points between them over the previous ten meetings. Their combined totals this season are 231-points which also sits under the total set here.
I find it strange that when they met recently, the total was set at 250, and they covered that easily, so why has it been cut by 13-points?
Washington has won two-thirds of their 24 games they have entered as the betting favorites.
Pacers Analysis
The Pacers come into this one after alternating back too back wins with back-to-back defeats over their last six games.
They will be hoping that trend doesn't continue this season, as if it does, it will be the end of their season.
One thing that stands out is over the last week, they have released the handbrake, and their attack has gone full-throttle. They have posted scores of 133, 115, 125, and 144.
Their form on the road has been excellent as they have picked up wins in four of their previous five matches. However, their sole defeat came against tonight's opponents as they lost an absolute belter 154-141.
It was another night where the Pacers failed to handle Russell Westbrook and the Wizards' magic three-point shooting which finished with a higher percentage than their field goal shooting.
Here are the latest betting trends for Indiana:
Against The Spread
They have won all of their most recent five games.
Indiana is 6-3 in their previous nine matches against the Wizards.
The Pacers have only lost one of their last seven games against Eastern Conference opposition.
Points Total
Four of their last five games have gone over the betting total.
Only one of their previous six matches on the road has failed to go over the points total.
The total has gone over in nine of their last 13 visits to Washington.
The Pacers have an excellent offense this season that is averaging 115-points per game. This improves to 117-points when you solely address their games on the road.
They are brilliant with the ball in hand, and they are certainly one of the best teams to watch in the NBA this season. They make a high number of assists per game, which is helped by the high volume of steals they are making.
J. McConnell has been inspirational in this department as he ranks second for steals per game in the NBA this season.
However, their offensive rebounding has been lacking, which is one reason they lost their most recent game against Washington.
Their defense has been appalling and is amongst the worst in the NBA this year. They are conceding on average 115-points per game, and therefore it's plain to see why they have been involved in so many close games this season.
If they are to progress further, this will need to improve tonight.
They will undoubtedly need to reduce the Wizards' three-point scoring percentage the last time they visited Washington.
As if they allow them to score at 51%, they will stand no chance of winning. Generally, they have been decent in this area, and their season average against them from deep is 36%.
If they can get close enough to their opponents, this shouldn't be an issue as the Pacers have made more blocks this season than any other team in the league.
Unfortunately for the Pacers, they have quite a few missing tonight. They will be without Lamb, Warren, Turner, and LeVert. There is also question marks over the fitness of Brogdon and Sumner.
Assessing the Wizards
The Wizards have been inconsistent recently, having won four and lost four of their last eight games.
However, their home form is arguably the best in their NBA right now, as they have won nine of their previous ten games.
The only team to put a blemish in their record was the Spurs, but even that game was a narrow overtime loss, highlighting how hard the Wizards are to beat in Washington.
So, what can the Pacers learn from that Spurs win? The standout area in which they did well was they reduced the Wizards to a success rate of only 30% from the three-point range.
As we have discussed, this is an area the Pacers have struggled in against the Wizards. They will have to change the way they play tonight to stop the Wizards as the Spurs did.
Here are the latest betting trends for Washington:
Against The Spread
Washington is 14-5-1 in their previous 20 matches.
They have only lost three of their last 14 games against teams from the east coast.
The Wizards have won six of their previous seven matches against teams based in the Central Division.
Points Total
Four of their last five games have gone under the betting total.
Only two of their previous six matches against the Wizards have failed to go over the points total.
Other Pointers
Washington is 14-6 in their last 20 games.
The Wizards have won seven of their previous ten matches played on a Thursday.
The Wizards have a top-five ranked attack this season and have been unstoppable at times. However, they haven't always been fantastic, backed up by their meager three-point success rate of 34%.
This will give the Pacers hope of stopping them in this department.
However, what won't is the fact that the Wizards are averaging three more points per game at home, making them the second-best home offense in the league this season.
It's easy to see why they have such a potent attack with players such as Bradley Beal in their line-up. Beal is the league's second-highest points scorer this season and will be keen to shine on the big stage.
They also have Russell Westbrook, who has been described as the best player in the NBA right now. The Pacers have struggled to deal with Westbrook this season, and they must be having nightmares at the prospect of facing him once more.
But this all comes at a price as they have the worst defensive record in the NBA as they are conceding 118-points per game on average.
However, there isn't a lack of ability in this area as they have covered and marked their opponents brilliantly on occasions this season, but it doesn't happen often enough.
For me, I believe they have a disregard for defending, and a philosophy of we will score more than our opponents. While this is very entertaining to watch, it isn't going to win you an NBA championship.
This is confirmed by their messily low average number of blocks they are making per game.
They also have a disciplinary issue that needs addressing. They have committed by far the most personal fouls of any team this season.
The Wizards only have two absentees tonight as they miss both Bryant and Avdija.
Pacers vs. Wizards Betting Pick
This has all their makings of a classic, and with so much on the line, I, for one, cannot wait to see it unfold. With both teams doing so well against the spread recently, it's hard to take either team on with any confidence.
They are both also posting some very impressive totals lately, which goes against the trend of lower-scoring games between them, and therefore it makes betting on the totals market difficult.
Thus, the selection has to come from the straight upmarket, and I have to side with the team that has been unstoppable at home as of late.
They also seem to have a hold over the Pacers recently, and therefore, my pick is the Wizards to progress.
AUGUST
Sportsbook of the Month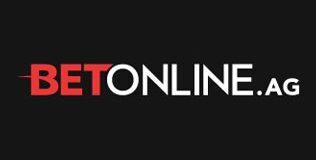 Welcome Bonus
50% up to $1,000
Read Review
Visit Site