Best Bets for How NFL Teams Will Finish Their 2021 Seasons

It is pretty difficult to predict how a season will go for any NFL team, but it is fun to try. You also can make money doing so.
These bets can be painfully incorrect, but if you really feel like you know how a team's season will go, you can roll with them at the best sites for betting on the NFL.
With season long bets come season long risks. Injuries will be the main factor here and hopefully your team can stay as healthy as possible for the length of the season.
There could also be some underperforming teams as well as over performing teams, too. But the idea here is to predict when NFL teams will see their season end.
You can bet on all 32 teams if you want, but I wanted to highlight the best NFL stage of elimination bets for 2021. Here are my picks and predictions that could be worth betting on before the season starts.
San Francisco 49ers to Lose in Wild Card (+300)
The NFC West is going to be a tough division race. Any team can make the playoffs and as many as three out of the four can make it.
The 49ers are a good team and are capable of making the playoffs, but they have a couple of missing pieces to fill before they make it deep in the playoff bracket.
First and foremost, the quarterback situation is murky.
The fact that we're still talking about San Francisco's quarterback situation suggests this could be an issue all year long.
It appears 3rd overall pick Trey Lance is going to ride the bench behind Jimmy Garoppolo for who knows how long. If he takes over at some point this season, he is going to have growing pains. To win a Super Bowl, you have to be flawless, especially from the quarterback position.
Secondly, their defense won't be as good as last year. Last year their defensive coordinator, Robert Saleh landed a head coaching job with the Jets and was replaced with Demeco Ryans, who is the youngest defensive coordinator in the NFL.
Ryans was an excellent player, but coaching is a different story. If he can't repeat Saleh's success, the 49ers defense will be in trouble. They will also be without Richard Sherman, who was great for them in the secondary.
With the potential weaknesses in the QB and defense, the 49ers could be in trouble.
Add on top of their inability to stay healthy, the 49ers are going to be a headache this season. Their offense is going to carry the load and could help them make the Wild Card, but it's hard to say if they can handle winning a playoff game.
Indianapolis Colts to Lose in Divisional Round (+425)
The Colts are going to be a solid team this year. They might struggle in the race for first place in the AFC South because of the Titans, but the Wild Card should be very reachable for them. This bet would have them winning the Wild Card, but then losing in the next round.
The Colts offensive line and defense are their strong suits. They are going to be making some teams try and "win ugly" in low scoring games. Their defense should be able to hang with some top tier offenses, so the questions come from the offensive side.
Which Carson Wentz are we going to get? The injury plagued one or the 2017 version?
He is reunited with Frank Reich who was also on the Eagles with Wentz and should know how to get him back into shape. Their offensive line is incredible and one of the best in the league. Running back Jonathan Taylor should be in for a great year, regardless of quarterback play.
This comes down to Wentz and only Wentz.
He is known more recently for being a turnover machine (15 picks and 10 fumbles in 12 games last year), so is he going to cost them their season in the playoffs? They are a very risky bet to win the Super Bowl, but making it as far as the Divisional Round is not out of the picture.
Dallas Cowboys to Lose in Divisional Round (+400)
The Cowboys are another team I'd like to see make it to the Divisional Round, but not any farther. Dak Prescott returns for this season and the offense gets vastly better.
They still have a top end offensive line and a bunch of playmakers on offense.
Their running back group is very solid with Ezekiel Elliott leading the way. Their top three wide receivers, Amari Cooper, CeeDee Lamb, and Michael Gallup may be the most balanced and best trio in the league. They all could reach over 1,000 yards this season pretty easily.
With Dak being healthy, the Cowboys offense should be in for a great season.
The questions come on the defensive side.
They did add a lot more defensive players in the draft, headlined by 12th overall pick Micah Parsons. Eight of their league leading 11 draft picks were defensive picks, so the effort by the front office is there.
Performance is the next part. They have some pretty nice talent defensively with linebackers Leighton Vander Esch, Jaylon Smith, and Micah Parsons, as well as top end pass rusher, DeMarcus Lawrence.
Outside of those players, the others have a lot to prove. That is why the Cowboys defense will be their weakness this season and eventually end the season around the divisional round.
Cleveland Browns to Lose in Championship Round (+800)
This Browns' team is going to surprise a lot of people this season. They might be thinking it's the same old Browns who blow it every year, but I think they are going to make it far.
I have them upsetting the Chiefs in my week 1 NFL upset picks, as well.
The Browns offense is built around a strong offensive line, run game, and play action. They should be able to win the time of possession battle with a lot of teams. This will make it very hard to beat them without a tough defense and strong offense.
The team also has one of the most underrated running backs in Nick Chubb.
I like their style of offense, but you never want to be too one dimensional. This is a reason why I have them making it far, but not to the Super Bowl.
In order for me to bet on that, I would have to see significant improvement from Baker from inside the pocket and on obvious passing downs. If Baker can improve there, the Browns would be even more dangerous.
The defense should be improved, as well.
They have Myles Garrett, one of the best defensive players in the game, but they also added Jadaveon Clowney who can take the pressure off Garrett. Their secondary is young, but they added some nice pieces as well and could be an underrated position group coming into this year. I would like to see some better linebackers, but they're young core should be decent enough.
Overall, I like this team to make it to the AFC Championship game with a couple upsets on the way, but it's hard for me to give the green light on a Super Bowl run.
Of course, it pays to look at their chances of proving me wrong.
Buffalo Bills to Lose Super Bowl 56 (+1100)
The Bills came close to the Super Bowl last season and they could end up making it this year.
They have a complete roster and a very talented quarterback leading the way.
The Bills are going to be a Super Bowl contender for this season and actually could win it.
I think making it to the Super Bowl but falling short is a realistic thing to happen, and with these favorable odds (+1100) why not pull the trigger?
Much like the Browns, Buffalo is another title contender you should give serious consideration.
Check out this Buffalo Bills Super Bowl 56 odds breakdown to see what I mean.
Betting on NFL Futures in 2021
Every NFL season is extremely hard to predict. There could be injuries that could shake up entire team outlooks, or huge upsets that shake up the playoff picture.
When betting on a team to make it far into the playoffs, you want to make sure they have a deep enough roster to sustain, even after a couple of tough injuries.
With this particular type of bet, you can pick exactly where you think each team will be eliminated.
It is a smart way to look at each team's weakness and when it will force their collapse.
For me, if a team doesn't have a top tier quarterback, I am not betting on them winning the Super Bowl. Some of my picks with the Browns and Colts are a reflection of that.
The 2021 NFL season is almost here. Consider some more NFL future bets below.
AUGUST
Sportsbook of the Month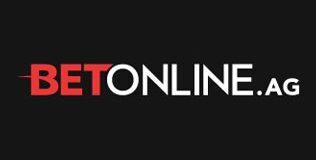 Welcome Bonus
50% up to $1,000
Read Review
Visit Site