Pick and Prediction for Golden Knights vs. Blackhawks – April 27th (2022)

The Vegas Golden Knights suffered a crucial shootout loss to the Dallas Stars on Tuesday, and their playoff hopes are slipping out of their grasp. The Predators and Stars now have the upper hand over the Knights with just two games remaining.
Vegas needs to win their last two games against the Blackhawks and the Blues, while also needing two regulation losses by Dallas. They had a 2-1 lead heading into the 3rd period against Dallas last night, but gave up a goal to Jason Robertson and forced overtime.
It isn't impossible for the Knights to still make the playoffs, but that loss to the Stars could have been the final blow to their season. They'll still try and do their part in winning their final two games, while the Blackhawks could play major spoilers.
With that being said, let's check out the odds for Vegas vs. Chicago on Wednesday.
Odds for Golden Knights vs. Blackhawks
| | | | | |
| --- | --- | --- | --- | --- |
| Sportsbook | Golden Knights ML | Blackhawks ML | Welcome Bonus | Site Review |
| BetOnline | -202 | +181 | 60% up to $1,000 | Site Review |
| Bovada | -210 | +175 | 50% up to $250 | Site Review |
| BetUS | -210 | +175 | 125% up to $2,500 | Site Review |
As you can see from the odds on the top NHL betting sites, the Golden Knights are heavily favored to win this game. They've been the better team all year and have a lot more riding on this game than the Blackhawks.
The good thing about using multiple sites is that you can see the best prices for each of the teams. BetOnline has better odds for both moneylines, while BetUS has the best Welcome Bonus to their site.
Vegas actually has one of the worst records against the spread in the NHL this season. Their record ATS is currently 32-48, which is only better than one other team (Bruins). Their overall record is 42-31-7, so they've been able to win but not comfortably.
Chicago isn't much better at 38-42, but they also weren't a seriously competing team this season and sold off top players at the trade deadline.
Both of these teams also tend to hit the over. Chicago's record is 40-33-7 to the over, while Vegas is 43-33-4 in 2022. That's a big reason why the goal total is set at 6.5, rather than the usual 6.
Golden Knights vs. Blackhawks Matchup Preview
Although Vegas had an overall good year, they still find themselves on the brink of missing the playoffs. They were expected to be a pretty solid team and making the playoffs seemed easy to them.
With that being said, their inconsistencies look to have gotten the best of them. Their primary goalie this season (Robin Lehner) just suffered a season-ending shoulder injury, so that doesn't help their playoff chances either.
Laurent Brossoit has been injured for a good amount of time as well, leaving them thin in the net. Logan Thompson or Jiri Patera (NHL debut) could make the start tonight. It's terrible timing for Lehner's injury, which puts even more pressure on Vegas.
Vegas Golden Knights Statement on Robin Lehner: https://t.co/assBX8BApg

⚔️ Jiri Patera has been recalled to the Vegas Golden Knights. #VegasBorn | #HomeMeansHenderson pic.twitter.com/4RknglTH54

— Vegas Golden Knights (@GoldenKnights) April 25, 2022
Luckily, the Knights have a solid ranking in terms of shots on goal allowed. They allow 30.0 SOG per game, which ranks 8th best in the NHL. They will need to shut down Chicago and St. Louis in that category even more in order to make the playoffs.
Offensively they get 34.3 shots on goal, which also ranks 8th best in the NHL. That translates to 3.15 goals per game and 13th in the NHL. They have lost 4 of their last 5 games at the worst possible time, but it's not over until all 82 games have been played.
Chicago's season is already lost, but they are still capable of winning this game. They are a bottom 10 team in basically all important categories, but Vegas' struggles could allow for an upset here.
Patrick Kane has an incredible 92 points this season. Alex DeBrincat is also a rising star in the NHL with 77 points. Seth Jones and Jonathan Toews are also top tier players, but Chicago doesn't have much else after that.
Player Prop Bets to Target for Knights vs. Blackhawks
Kevin Lankinen Over 29.5 Saves
-124
Jonathan Marchessault Over 2.5 Shots on Goal
-145
Mark Stone Over 1.5 Shots on Goal
-186
For player prop bets for Vegas vs. Chicago, I have three you should consider. These all have to do with the Vegas Golden Knights getting a lot of shots, while Chicago allows a lot of shots.
First up is Kevin Lankinen's saves, which could reach 30+ in this game. Vegas should have the puck for the majority of the game and got 34 shots against the Blackhawks the last time they played.
The Knights are as desperate as ever, so for them to shoot a little bit more than usual seems to be very possible in this game. Lankinen has gotten 30+ saves in 5 of his last 6 starts and could make it 6 out of 7 in this one.
Two skaters who could be shooting those shots include Mark Stone and Jonathan Marchessault.
In two games against the Blackhawks this season, Marchessault shot 7 and 4 goals. Stone only played in one of those games (1 shot), but he's gotten at least 3 shots on goal in 3 of his last 4 games.
We just need three out of Marchessault and two out of Stone to win our bets.
Again, Vegas should be desperate to get a win tonight and play a little more aggressive. Chicago really has nothing to play for, so Vegas can take advantage of that.
You can find these odds on Bovada, so head over there to place your bets.
Golden Knights vs. Blackhawks Pick for 4/27/2022
Pick
Vegas Golden Knights to Win in Regulation
That brings us to my official pick for the Golden Knights and Blackhawks game. Vegas is in trouble without their starting goalie(s), but I think they can still get the win here.
Chicago's season is already lost, while Vegas has something to play for. They desperately need to win their last two games and hope Dallas somehow loses their last two.
With their struggles against the spread all season, I don't think I can trust them to cover the puck line (+120). Neither team looks trustworthy in the puck line actually, with Chicago losing 7 of their last 10 ATS.
Neither goalie started the season as the starter or played the majority of the games, so this could be a bit more of a high scoring game in the end. Vegas should be the winner and taking their moneyline in regulation is a good way to get a better price.
Be sure to head over to our sports betting picks page for more recommended bets.
September
Sportsbook of the Month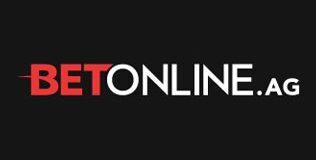 Welcome Bonus
50% up to $1,000