Prediction and Best Bets for Gilberto Ramirez vs. Sullivan Barrera – July 9, 2021

Unbeaten Gilberto Ramirez takes on seasoned pro-Sullivan Barrera in what should be an interesting bout this Friday, July 9, from the Banc of California Stadium in Los Angeles.
Ramirez (41-0, 27 KOs) lost his first eight amateur bouts. He now stands on the verge of earning a title shot with a win over Barrera (22-3, 14 KOs).
I'll be breaking down the Ramirez vs. Barrera odds, best bets, and the details you need to know about this fight. If you're betting on the light heavyweight clash this weekend, you don't want to miss those.
Let's start with my prediction for Ramirez vs. Barrera, and we'll work our way through the rest.
Ramirez or Barerra – Who Wins?
Gilbert Ramirez by Decision
I'm predicting Ramirez to beat Barrera by decision.
Although he boasts a respectable stoppage record, the Mexican wasn't exactly the hardest-hitting fighter we have seen at super-middleweight. Most of his career wins came against inferior opposition, so attempting to score a stoppage against a wily veteran at a higher weight class might prove to be a problem.
More on that after we take a look at the top odds and bets for Ramirez vs. Barrera.
Latest Odds for Ramirez vs. Barerra
Gilberto Ramirez to Win
-1000
Sullivan Barrera to Win
+500
Ramirez's odds to beat Barrera are -1000 with the top boxing sportsbooks.
I'm not feeling those at all and will instead offer other top wagers to look at for betting on the fight a little later.
Barrera's odds to beat Ramirez come in at +500, which reflects his age (39), his absence from the ropes (25 months), as well as the fact that he has lost two from his last three.
Ramirez fights under the Golden Boy banner for the first time this Friday. He'll be desperate for fireworks, but I believe he might find the Cuban a trickier prospect than he expects him to be.
Best Bets for Ramirez vs. Barrera
Fight to End Over 10.5 Rounds
-250
Ramirez to Win by Decision
-164
I'd recommend opting for the two Ramirez vs. Barrera bets above.
The first wager has good odds for the prospect of the fight, making it over the 10.5 round mark.
I'm not backing the Mexican to be a strong puncher at light heavyweight, while Barrera's chin has held up well throughout the majority of his career. He has lost just once by stoppage, to Dmitry Bivol, in the 12th round of their bout back in March 2018.
Ultimately, the best bet for Ramirez vs. Barrera is to back the former to win by decision. There is certainly positive value in the odds above, and I think it's worth backing him to get the nod from the judges on the night.
Why Ramirez Beats Barrera
Ramirez has the advantage of heading into this fight.
As has been the case in his career to date, his team has ultimately chosen low-risk opponents. And while Barrera is undoubtedly a talented fighter, his best days are well behind him.
More than this, the Cuban will have some ring rust to shake off, given a lengthy layoff. At 39, don't expect him to fly out of the traps looking to score a knockout, but instead to be patient behind the jab and fight to a moderate tempo.
Defensively, he should be able to avoid walking into dangerous shots.
Ramirez doesn't need to go out there and look to land a big knockout. While it would do his career no harm to score an impressive stoppage victory, his resume will benefit from the win, regardless of how he gets it done.
I'm expecting a cagey affair in the opening third before Ramirez steps things up. It's not within his interests to go crazy hunting a knockout, so expect the judges to get involved.
My betting pick for Ramirez vs. Gilberto is a decision win for the younger man.
More Boxing Picks
So, my Ramirez vs. Barrera prediction and picks all point to a win for the Mexican.
This is not the only fight heading our way, of course. This month is full of excellent fights to wager on, so make sure to check out the best boxing matches to bet on in July 2021.
As usual, the following sections of our site will help you with the betting side of things.
AUGUST
Sportsbook of the Month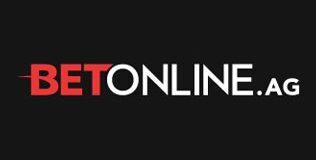 Welcome Bonus
50% up to $1,000
Read Review
Visit Site