Gervonta Davis vs. Leo Santa Cruz Betting Preview – October 31, 2020

Gervonta Davis puts his WBA (Regular) lightweight title on the line for a shot at Leo Santa Cruz's WBA (Super) super featherweight title on October 31 at the Mohegan Sun Arena in Connecticut.
Davis (23-0) opens as a significant favorite for the clash against Santa Cruz (37-1-1), and I'll be looking closer at those odds a little later. I'll also be listing the best bets for Davis vs. Santa Cruz and dropping a little pre-fight analysis to help you decide who to back.
This should be a great test for Davies, who defends his lightweight title for the first time. The fight will be contested at super featherweight for one of two titles he previously owned at the 130-pound limit.
Santa Cruz was considered one of the best in the world at featherweight but has failed to secure a big fight since beating Carl Frampton in their rematch in 2017. Davis' power might be too much for the Mexican on the night.
With that said, some are predicting a win for Santa Cruz over "Tank" on the night. This would be classed as a betting upset, of course, but there is certainly no great gulf in class between the pair. Santa Cruz is a four-weight world champion with one loss from 39 fights.
If you're looking to bet on Davis vs. Santa Cruz, I'll give you my pick before we get into the odds and best bets for the fight. Here goes…
Davis vs. Santa Cruz – Who Wins?
Is it about time Davis fought a natural lightweight? Or how about a natural super featherweight?
They are questions that will continue to arise as long as Davis stays on the same path of picking smaller guys. But at the end of the day, he can only fight what is in front of him. And on October 31, that guy is Santa Cruz.
Both guys looked poor in their last outings. But I must give the edge to "Tank," and I'll explain why in my analysis at the bottom of this page.
First, check out the latest odds for Davis vs. Santa Cruz, below.
Davis vs. Santa Cruz Odds
Gervonta Davis to Win
-350
Leo Santa Cruz to Win
+265
Davis is -350 to win this fight, but my immediate thoughts upon seeing these odds were to back him for the knockout.
At the time of writing, the props have not been released for this one. That means I can't share the odds with you. But what I will do is explain my rationale for betting on Davis to beat Santa Cruz by KO/TKO – when I touch upon the best bets for this fight in the next section.
Davis has been considered one of the best young boxers in the world for years now. He has built a high profile on account of his connection with ring legend Floyd Mayweather Jr., but his record of 24 KOs from 25 wins is also eyecatching.
But are his odds in line with his talent? I mean, we all know the promise he has but has he done enough inside the ropes to come in against a guy like Santa Cruz as a dominant favorite?
Well, there is more to it than that. I mean, Davis has opened as a big favorite in the majority of his fights. The only time he has opened as the do came against Jose Pedraza, and he closed as a minus money favorite on the night.
Santa Cruz, like Davis, has been accused of ducking big fights for quite some time. The Mexican opened at -10000 against Miguel Flores in November and closed at -7000 against Rafael Rivera in February 2019.
In fact, the only time Santa Cruz has been a plus money underdog over the past several years was in his rematch against Carl Frampton. And that's because Frampton beat "El Terremoto" in their first bout.
So let's talk about the best bets for Davis vs. Santa Cruz. What wagers make the most sense on these fights?
Best Bets to Place on Davis vs. Santa Cruz
You can get your hands on moneyline odds for Davis vs. Santa Cruz right now. But as mentioned earlier, the props bets for the fight have not been released at the time of writing.
Still, I've picked four wagers that make the most sense in this fight. Take a look!
Davis to Win by KO/TKO
Santa Cruz has only ever lost one fight. And that came on the judges' scorecards to Carl Frampton in 2016.
But Davis has failed to knock out every single fighter he has faced apart from one, German Meraz, in a six-rounder back in October 2014.
Still, I'm leaning towards a stoppage for "Tank" in this fight. Providing he takes both Santa Cruz and his weight cut seriously, I see him having too much power for the 32-year-old.
Davis to Win by Decision
While the KO/TKO is my preferred bet, I would rather back Davis to win on the scorecards than to take his moneyline odds.
I don't see much value in the 25-year-old's price as it stands, but would be tempted to take this one if the idea of stopping Santa Cruz became a little difficult to entertain.
Santa Cruz is tough. We know that. The question, can he handle the power Davis has in his hands?
Santa Cruz to Win
On the other hand, Santa Cruz is +265 on the moneyline. Appealing odds, providing you can build a decent case for him winning the fight.
Upsets can happen. Hey, we even had a few shocks over the past few years. But can the reigning, defending WBA (Super) super featherweight champion outbox Davis and become the first man to beat him?
I wouldn't be too fond of his chances of knocking Davis out.
Santa Cruz by Decision
If Santa Cruz is to beat Davis, it's going to be by decision, right?
I would expect the world of boxing to be hit hard if he does go on to win this fight. But if you're looking to bank even better odds on Santa Cruz while playing it relatively safe, well, you're not going to get much better than this.
I'm sure Santa Cruz will have his backers on October 31, but I'm not one of them. Here's why.
Why Davis Beats Santa Cruz
Breaking this fight down as a contest between two high-level guys, I am struggling to find any real advantages for Santa Cruz in this fight.
Sure, you could say that he has the experience. But Tank has 25 pro fights under his belt, so that's scratched off. Not only that, but he has fought against some very wily guys who have been through the full cycle of the game.
Physically, Davis holds the edge in power. He has, for his size, a scary ability to send his opponents crashing to the canvas. That power would be nothing without control, of course, and he is also a smart fighter with excellent footwork and sound defense.
In my opinion, Davis should be a bigger name than he is right now. I acknowledge that he well known among boxing fans, but I expected him to be the type of fighter that is known beyond what can feel like an esoteric circle, at the best of times.
But getting involved in altercations such as this will only hold him back from achieving his potential. What's more, it will seriously turn fans of the sport against him.
When focused, he is an animal inside the ropes, and we have not even seen anything close to his best work yet. But he needs to show that he belongs at the elite level against guys of his weight and stature. Santa Cruz has a big name, of course, but he is giving up speed, power, and youth to Davis on the night.
Davis Has to Win This Fight
A loss here for Davis would be unfathomable. It's that simple.
Santa Cruz is not the fighter he was even a few years ago and seems to be slowing down. This is a great opportunity for Davis to get in there with him, and benefit from the gains that come with taking out a big name.
But how does he get it done? Well, he is the faster and more agile of the two. Defensively, he is not going to allow his opponent too many opportunities and will certainly not fear his power. Santa Cruz is almost 50/50 when it comes to decision wins and KOs.
Davis will be the bigger, more powerful man on the night, and will look to take the fight to the Mexican. I can see him capitalizing on Santa Cruz's declining attributes and looking to force a stoppage from the second quarter of the fight.
You might have heard that Floyd Mayweather Jr. is training "Tank" for this one, but don't expect a strictly defensive game plan. If anything, this is an opportunity for Davis to showcase his speed and power against a guy that will struggle with his dynamism.
I'll take Davis to win by KO/TKO between the fifth and seventh rounds of the fight.
That's All For Now
My unbiased pick for Davis vs. Santa Cruz is in, and I'm opting for the former to emerge with a stoppage win.
Davis has a real shot at endearing himself to the wider boxing community, and I think it's one that he will take with both hands. The top sites for betting on boxing will have Davis vs. Santa Cruz props a little closer to the fight, so make sure to check them out for the latest odds and wagers ahead of this title clash.
That's all from me for now. Good luck with your bets!
AUGUST
Sportsbook of the Month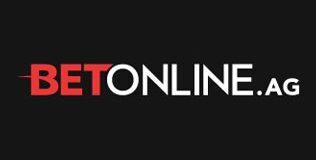 Welcome Bonus
50% up to $1,000
Read Review
Visit Site