Betting Preview for Germaine de Randamie vs. Julianna Pena at UFC Fight Night (October 3, 2020)

Germaine de Randamie takes on Julianna Pena in a fiery women's bantamweight fight at this Saturday's UFC Fight Night: Holm vs. Pena.
De Randamie makes her first appearance inside the Octagon since being dominated by Amanda Nunes in their bantamweight title fight at UFC 245 in December. In case you forgot, "The Iron Lady" is a former UFC featherweight champion with a record of 9-2 in MMA and 6-2 in the UFC. Both of her losses came against Amanda Nunes.
Pena has fought just 12 times since turning professional in 2009. Injuries and the birth of her first child have contributed to her inactivity in recent years. But will "The Venezuelan Vixen" make it count, when it matters, this Saturday?
Here's how I am going to do this. I will make my pick for the fight first, then reveal the odds for the fight. Once we have the odds, I'll run through three of the best bets for de Randamie vs. Pena, and close off with some analysis.
If that sounds good, scroll down and we'll get going!
De Randamie vs. Pena – Who Wins?
Germaine de Randamie by Decision
It's a classic case of striker vs. grappler between these two.
De Randamie is one of the most complete strikers in women's MMA and one of the most respected kickboxers on the roster. Her takedown defense is an obvious weakness, and if Pena can exploit this, she could be in trouble.
However, there are more pathways to victory for the Dutch striker than Pena in this fight. I'll get into that a bit later. First, let's see who the oddsmakers favor in this intriguing matchup.
Latest Odds for de Randamie vs. Pena
Despite opening around the -185 mark, de Randamie's odds are shortening the closer we get to fight night. If you are betting on de Randamie vs. Pena, you can get -154 with Betway for the favorite to win at the time of writing.
What do these odds tell us? Well, it seems that there are some bettors confident of exploiting the former featherweight champion's poor takedown defense for their own profit. But is it really that bad? It currently stands at 71%, which is pretty solid considering Amanda Nunes scored 8 of her 11 takedown attempts in their second fight.
To go off course for a second, here's a video of de Randamie knocking out a man in a boxing match. Just thought I'd drop this in here…
Pena comes in at +115, having been as high as +160 when odds were released.
Yes, there will be punters putting a lot of faith into Pena's grappling game, but just how good is it? In comparison to Nunes, she doesn't have the strength and size of the champ. Comparing her to the greatest female mixed martial artist of all time is a little worrying, too.
The stats tell us that Pena's takedown accuracy is 52%, just under 53%. But compare their opponents and… yeah, there's no point in even doing that. Nunes' resume is far superior.
So, let's move on to the bets to place on de Randamie vs. Pena.
Best Bets for de Randamie vs. Pena
Germaine de Randamie to Win (-154)
Germaine de Randamie to Win by Decision (+210)
Pena to Win by KO/TKO (+900)
You already know who I'm backing to win in this fight. So now is a good time to point out my favorite bet for this one, which is de Randamie to Win (-154).
This bet appeals to me as I am leaning 70% towards the Dutchwoman earning a win on the scorecards. Pena is tough and has just the one TKO (doctor's stoppage) on her record. That said, de Randamie's elite striking has to alert you to the possibility of a stoppage. This bet covers both scenarios.
But, if you were to consider backing de Randamie to win by decision (+210), the odds suddenly look much more appealing. She has four KOs in her career, but Stephanie Webber, Larissa Pacheco, Anna Elmose, and to a lesser extent, Aspen Ladd, are not on the same level.
My final bet is for anyone who believes that Pena will win. Then again, it could also be up your alley if you are looking for a bet with big odds that has a good chance of coming through.
I'm talking about Pena to win by KO/TKO at +900. Now, no one in their right mind is going to back Pena to outstrike de Randamie on the feet, let alone knock her out while standing. But if she can take her to the mat and control her, she could get into a dominant position to fire off some nasty ground and pound before the ref steps in.
Worth a shot? Well, that's up to you. But here's how I see this fight playing out.
How de Randamie Beats Pena
Pena is coming into this fight off the back of a solid win over former inaugural women's flyweight champion, Nicco Montana.
It was an encouraging performance for a fighter that was coming off a 29-month turnaround. But if she is to beat de Randamie, she will need to show a lot more on Saturday night.
But I don't see that happening. I think de Randamie is the better-conditioned fighter that tends to come out a lot faster than her opponent and will be trying to sway the fight in her favor from the first bell. The first phase of unsettling the former TUF winner will be to try and catch her cold.
Look, it's not like de Randamie has been the most active fighter on the roster when you compare her resume to her opponent's. The striking whizz has fought just six times since March 2015, while Pena has fought five times since April of the same year.
Still, de Randamie fought twice last year and hasn't had as long between fights.
I can see "The Iron Lady" outpointing her opponent on the feet by forcing her into a striking match — one that the American will not win.
If de Randamie can keep the fight on the feet for the majority first couple of rounds, she will have a better chance at wearing Pena down. Attacking the legs and the body, her strikes will drain Pena's gas tank, effectively leaving her with no energy to expend in takedown attempts. At this point, it's all about survival.
My prediction is that this one goes to the judges, with a unanimous decision declared in favor of de Randamie.
Betting on de Randamie vs. Pena
I have the striker beating the grappler in this matchup set to feature a couple of fights before Holly Holm vs. Irene Aldana in the main event.
While it should be an entertaining fight, I see de Randamie's precision striking as the path to victory. Pena is a solid fighter with a dangerous ground game, but her opponent's stats prove that her takedown defense as not as completely hopeless as some think. It's not great, of course, but it's not terrible.
If you are with my prediction or feel that Pena can pull this one-off, feel free to test your psychic skills with these top sportsbooks for MMA. There are some exciting odds and markets available right now for this fight as well as the rest of the card at Fight Island this Saturday, October 3.
Whatever road you take, good luck with your bets!
AUGUST
Sportsbook of the Month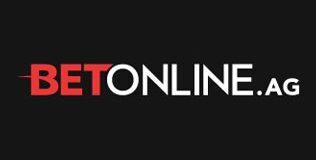 Welcome Bonus
50% up to $1,000
Read Review
Visit Site