Friday's NBA Predictions and Betting Tips (April 30, 2021)

My hat goes off to those that bet on the NBA last night. It was a sea of skeleton crews, as most of the top stars took the night off to rest.
Two of those teams play again tonight, which may make it extra hard to know what to do with the Nets and Bucks.
As usual, it's worth figuring out, as there is still money to be made in betting on the NBA. To help you sort through the madness, I'm taking an early look at Friday's NBA betting slate.
If you need some help deciding what to bet on, join me as I break down Friday's NBA betting picks and predictions.
NBA Predictions for Friday, April 30th
76ers to beat Hawks
Celtics to beat Spurs
Wizards to beat Cavaliers
Nets to beat Blazers
Grizzlies to beat Magic
Bucks to beat Bulls
Suns to beat Jazz
Lakers to beat Kings
Barring anything crazy like we saw yesterday, this slate feels relatively straightforward.
Philly has been unstoppable at home all year (24-7), and they're still fighting for the #1 seed in the east. I don't see much reason to go against them here, although I'd expect a bit of a fight if Trae Young does return for this one.
Boston should get some help back, so they should be able to edge out the Spurs. It's awfully difficult to erase the pain of losing to the Thunder, though.
Washington is simply on fire, and they clearly are serious about getting into the playoffs. Russell Westbrook and co. won't be denied (9-1 over their last 10), and I'm not about to bet against them as they face the 21-41 Cavs.
Brooklyn is one to monitor, as Kevin Durant could be a rest candidate after playing on Thursday, and Kyrie Irving (groin) could still be out.
If Irving is out, I will sour on the Nets a bit, but like the Sixers, they're playing for the #1 seed, and they're at home.
Memphis is the easy call against a young and underwhelming Magic squad. The Grizzlies are the far better team, and they need to get a win to hold onto the 8th seed.
Milwaukee could be a team to watch when it comes to rest. They played on Thursday, and their backups could potentially get a road win over the Bulls. I'd probably stick with them, regardless, but Chicago ATS would heat up if anyone of merit sat for the Bucks.
The Suns vs. Jazz game is easily the biggest game of the day, but Utah is still without Donovan Mitchell. Phoenix would move into first place with a win here, so I'm game for hammering their moneyline.
Lastly, the Lakers should handle the Kings. Anthony Davis was embarrassed in a loss to the Wizards, so look for a big outing from him. Sacramento has zero bodies that can stop him.
NBA Upsets to Target on Friday
There are undoubtedly going to be some solid NBA upsets to bet on during Friday's slate.
However, the pricing is not out yet for most of these games, and that's at least partially due to player news needing to trickle out.
Once prices drop, I'll slide into this NBA upset picks section and update my favorite NBA underdogs to bet on for April 30th.
Best NBA Bets for Friday, April 30th
Nets (+1) -110
Bulls (+4) -105
Cavaliers (+7) -105
There are NBA betting slates that simply don't have attractive NBA upset picks, and Friday's is one of them.
Brooklyn, Chicago, and Cleveland all stand out as viable tries for sports bettors, though, as all three teams offer nice value as home dogs.
The Nets would be especially interesting if either Kyrie Irving or Kevin Durant sat out. Both being out would probably get me off of them, of course.
Chicago isn't the best bet to take out the Bucks, but Giannis Antetokounmpo exited his last game due to injury and may not play.
Milwaukee isn't as formidable with him out, so the Bulls would be a solid ATS play, and a very alluring home dog, as well.
Cleveland isn't a team I like to trust, and the Wizards (9-1 over their last 10) are obviously on fire. That said, Washington has never been very reliable, and the Wizards are just 9-8 against the spread when favored.
The Cavs have some size to attack Washington with, and a potential return from Collin Sexton could give them a boost.
Am I super excited about today's NBA upset picks? No, but there is a path to these paying off. I'd monitor all of the aforementioned injury situations, and if things break just right, Brooklyn, Chicago, and Cleveland could be interesting upset plays for Friday night.
September
Sportsbook of the Month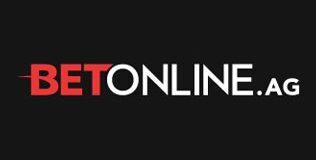 Welcome Bonus
50% up to $1,000