Friday's MLB Predictions and Betting Tips – April 23, 2021

With all 30 teams slated for action on April 23rd, the MLB betting opportunities are endless. Just one early game is on tap – an NL Central brawl at Wrigley Field between the Brewers and the Cubs. The evening is packed with 14 matchups featuring many high-profile starting pitchers.
Before getting into my top MLB picks on Friday, let's have a glance at predictions for who wins each game.
MLB Game Winner Predictions for April 23rd
Brewers to beat the Cubs
Orioles to beat the Athletics
Tigers to beat the Royals
Indians to beat the Yankees
Red Sox to beat the Mariners
Rays to beat the Blue Jays
Mets to beat the Nationals
Braves to beat the Diamondbacks
Astros to beat the Angels
Pirates to beat the Twins
Rangers to beat the White Soz
Reds to beat the Cardinals
Rockies to beat the Phillies
Giants to beat the Marlins
Padres to beat the Dodgers
Committing to MLB predictions doesn't always translate directly into betting picks. Here's an example.
I'm all aboard the Mets beating the Nationals tonight at Citi Field, but laying -268 isn't my cup of tea. As dominant as Jacob deGrom has been, the Mets have lost two of the three games he's started. New York hitters continue to underperform whenever deGrom is on the bump – so I'd rather save myself the inevitable frustration.
In terms of delivering my best MLB bets on Friday, I'll start by pinpointing a trio of underdogs.
Top MLB Upset Picks for April 23rd
Indians +118 (over the Yankees)
Pirates +130 (over the Twins)
Padres +133 (over the Dodgers)
I haven't seen enough out of Jordan Montgomery to justify New York as a definite road favorite on Friday night in Cleveland. The 28-year-old southpaw has surrendered four earned runs in each of his last two starts, not to mention the Yankees hitters are scrambling to get out of a rut.
Another tidbit worth considering is that despite struggling at the plate as a whole, the Tribe have done a much better job getting on base and producing runs against left-handed pitching.
Cleveland Indians – Batting Splits in 2021
At-Bats
Runs
HR
Walks
Strikeouts
BA
OBP
SLG
OPS
vs. LHP
242
35
13
32
55
.211
.307
.409
.716
vs. RHP
275
27
10
27
82
.207
.279
.371
.650
Another one of my top MLB upset picks on Friday is nabbing the Pirates at +130 in the opener of their three-game set in Minnesota. The Buccos send JT Brubaker to the mound – an up-and-coming right-hander who's allowed exactly one run in each of his three starts this season.
Pittsburgh is quietly 8-4 during their last 12 games after taking two out of three in Detroit. Meanwhile, the Twins are reeling in more ways than one.
Not only has Rocco Baldelli's group lost 9 of their past 10 games – they lost a heartbreaker last time out to the A's, putting a stamp on their current slump.
I'm not actively trying to fade Clayton Kershaw or the Dodgers. However, opportunities to back Yu Darvish and the Friars at +133 don't come along often. Since a sketchy debut in a Padres uniform back on Opening Day, Darvish has been nothing short of brilliant.
Yu Darvish – By the Numbers in His Last Three Starts
Date
Opponent
Innings
Hits
Earned Runs
Strikeouts
4/17
Dodgers
7.0
1
1
9
4/12
Pirates
7.0
3
1
6
4/6
Giants
6.0
3
1
7
Kershaw got the better of Darvish last weekend – look for Yu to return the favor in meeting #2.
Best MLB Bets for Friday, April 23rd
Rays over the Blue Jays (-147)
Astros over the Angels (-127)
Rockies over the Phillies (-130)
Steven Matz deserves a bunch of credit for his tremendous start to his Blue Jays career. On the flip side, the way Matz is pitching pales in comparison to the lights-out performances we've seen from Tyler Glasnow.
The hard-throwing righty has whiffed 36 batters in 24.2 innings and is sporting a video-game-like 0.73 ERA.
Glasnow's presence spells trouble for a Toronto lineup that's hitting .228 as a club and is still missing George Springer at the top of the order.
Moving along with my best MLB picks on April 23rd, I'll throw out two reasons I recommend backing Houston at home. The first is Zack Greinke. The 37-year-old ace went eight strong last Saturday and is still considered one of the premier right-handed pitchers in the American League.
The second is the fact that Astros hitters have been raking off lefties all season long. I introduced the Indians splits against righties versus lefties; well, the discrepancies are even more glaring when you assess the 'Stros.
Houston Astros Batting Splits in 2021
At-Bats
Hits
Runs
BA
OBP
SLG
OPS
vs. LHP
259
74
45
.286
.354
.448
.802
vs. RHP
322
67
32
.208
.275
.360
.635
Left-hander Andrew Heaney will have his hands full tonight in Minute Maid Park.
Rounding out my MLB predictions on Friday is an example of why you need to lift the hood and examine beyond the teams' W-L records. The Phillies are better than the Rockies as a whole, but that's not the focus on April 23rd.
Vince Velasquez is a reliever thrusted into a spot start in Coors Field – that's probably not going to end well for a team that's 1-5 on the road.
While Joe Girardi is hoping that Velasquez can piece a few innings together, Bud Black can rely on his most dependable arm (German Marquez), who doused the Mets lineup in his last start.
Do any of these MLB picks pique your interest? Head to one of the best baseball betting sites to start locking in wagers.
August
Sportsbook of the Month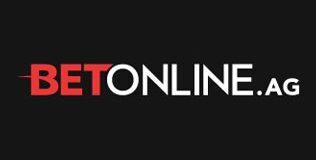 Welcome Bonus
50% up to $1,000