France vs. Iran – Olympic Basketball, July 31, 2021

Many of the upcoming Olympic basketball games will be steeped in drama. Saturday's tilt between France and Iran just isn't one of them. Unless, of course, you've got money riding on the outcome, then the game becomes worthwhile.
Looking ahead to the final game of group play for each of these teams, I'll dive into the odds and deliver a France vs. Iran betting pick.
Remember, this contest tips off at 9:00 ET on Friday night. Waiting until you wake up on Saturday to lock in your wager will leave you shut out.
France vs. Iran Odds
France is on its way to the knockout stage; Iran's pending exit from the Olympic Basketball Tournament is nothing more than a formality. In fact, this matchup is so uneven that the best Olympic betting apps aren't even producing a money line.
The good news is there are still lots of ways to capitalize on a France vs. Iran prediction.
We can bet on the spread and/or the total, plus there are a number of game props to attack. I've got my eye on a side, but let's first examine what each team does well.
France's Greatest Strength – Team Defense
Vincent Collet and his bunch do many things well, but their constant defensive pressure is what sticks out. The Frenchmen stifled the Americans to open group play, holding USA to 76 points on 36.2% shooting. The same American team that just lit Iran up for 120.
Les Bleus weren't as sharp defensively on Wednesday versus Czech Republic, but they managed to force 17 turnovers and dominated the glass.
France is +15 in rebounding through the first two games in Tokyo. Rudy Gobert leads the way averaging 9.5 rpg.
Also worth noting, France knocked down 13/30 three-pointers (43.3%) their last time out. As good as they are defending their own basket, they'll be awfully tough to beat if they hit over 40% of their treys.
Iran's Greatest Strength – Dumping It Inside to Hamed Haddadi
There's not a whole lot to be excited about if you're rooting for the Iranians. Having to lean on a 36-year-old post player to do most of the damage tells you everything you need to know about the state of this squad.
On the bright side, Hamed Haddadi has plenty left in the tank and can present mismatches in the paint.
Haddadi is a legit 7'2" with good footwork and a high IQ – think Vlade Divac during his days in Sacramento.
Benham Yakhchalidehkordi was off to a blistering start after scoring 23 in the opener, although the 6'3" shooting guard was brought back down to Earth in game #2. Iran will need Yakhchalidehkordi to take more than six shots and score more than six points in order to be competitive.
France vs. Iran Betting Pick
Shopping your lines is crucial for all Olympic bets; that sentiment rings true when committing to a France vs. Iran pick. If you plan to get money down on the Frenchman, I recommend using MyBookie.
Les Bleus is laying 25.5 points at almost every site I encountered. Then I checked at MyBookie and found France hanging out at -24.5.
Don't forget, Iran is coming off getting bludgeoned by 54 points, mind you, against a team that was already was beaten by France.
August
Sportsbook of the Month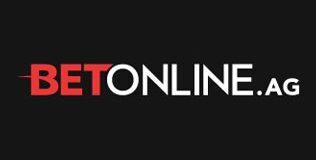 Welcome Bonus
50% up to $1,000