Floyd Mayweather vs. Logan Paul – June 6, 2021

It's fight week. And that means it's time for my predictions and betting pick for Floyd Mayweather Jr. vs. Logan Paul.
It's going down this Sunday at the Hard Rock Hotel in Miami, Florida. This is being classified as an exhibition rather than a sanctioned professional scrap.
Regardless of the status of this fight, betting on Mayweather vs. Paul is set to be popular with many fans. But there are a few details that shrewd bettors should acquaint themselves with before they place their wagers on the fight.
I will make everything crystal clear for you as I guide you through the odds for the Mayweather-Paul exhibition, the best bets you can place on the encounter, and, of course, a little analysis that will tie it all together.
Let's start off with my prediction for who wins the bout on June 6.
Mayweather or Paul – Who Wins?
Floyd Mayweather by KO/TKO
I am not the only one that has called a stoppage win for "TBE" in my predictions and picks Mayweather vs. Paul.
That doesn't guarantee that the five-division world champion will finish Paul inside the distance, of course. Nor does it claim that he possesses the type of power to in there and blast the YouTuber out.
But as I will explain a little later, Logan Paul's inexperience and general lack of boxing chops will more than likely see him stopped. Logic should prevail here, and I hope anyone betting on Paul to beat Mayweather will do a 180 by the time they have read what I have to say.
Let's cover the odds and top bets for this fight before I expand on those thoughts.
Latest Odds for Mayweather vs. Paul
Floyd Mayweather to Win
-1100
Mayweather's odds to beat Paul hit the table at -1100 with Bovada.
That's a far cry from September 2020, when Mayweather's odds to beat Paul were priced at -3500 with the top boxing betting sites. You don't need me to point out that anyone betting on Mayweather on the moneyline will be delighted to see a more attractive price on offer.
Logan Paul's odds to beat Mayweather clock in at +650, having been as high as +1200 in early May.
It appears that more than a couple of renegade bettors fancy an upset, judging by the number of bettors putting their weight behind the 26-year-old for the win. A win that would, in all fairness, go down as one of the biggest upsets in combat sports history.
Exhibition or not, the idea of Mayweather losing to a social media star with no credible boxing experience is surely worth more than a +650 return on your stake?
Best Bets for Mayweather vs. Paul
Mayweather to Win by KO/TKO
-200
Total Punches Landed by Paul Under 29.5
-230
Fight Not to Go the Distance
-240
In the latter stages of his career, Mayweather's style was geared towards a safety-first approach that relied on his positioning, reflexes, shoulder-roll, and trademark pull counter right hand.
Against Logan Paul, he can afford to be a little more expressive. After all, the YouTuber is not a boxer and will expose his chin and throw himself off balance very early.
It's down to Mayweather when he chooses to exploit this, but there is no way Paul will be able to hang with Mayweather's conditioning.
The best Mayweather vs. Paul bet might be found on the latter failing to land over 29.5 punches. Sure, Mayweather might be 44, but this boxing novice will be lucky to land double digits on him, never mind close to 30 shots.
Why Mayweather Beats Paul
I'm uncomfortable with the "Mayweather is taking a risk in this fight" narrative that is doing the rounds.
First, the ring icon is not exactly known for his proclivity to throw caution to the wind, be it his strict defensive style or his choice of opponents. So what makes anyone think the five-division champion would want to change that at this stage of his life?
We all know Mayweather loves the green. But, regardless of what he says in front of the cameras, his legacy means a lot to him, too.
Simply put, he has managed to put together a legendary resume packed with big-name victories. One that stands among the true greats. But he can still generate dollars without giving up his pride and sacrificing his rep for a payday that is not exactly the biggest of his career.
So, let's get back to reality here. I know it's been an odd year, but Paul will not beat Mayweather. Under any circumstances. Regardless of how accustomed we have become to weirdness, it's not going to happen.
Logan Paul is not a boxer and will present many opportunities for a great strategist like Mayweather to manipulate him like a humble piece of clay. What's more, his conditioning will absolutely fail him by the third round at the latest, making for super easy work for the former "Pretty Boy."
Regardless of the difference in height, weight, reach, or youth—only one man leaves the ring with the win. And I'm 100% certain that it will be the legend of the "Sweet Science," Floyd Mayweather.
More Mayweather vs. Paul Betting Advice
It's easy to get carried away by the hype, but there is simply no value in Logan Paul's odds to beat Floyd Mayweather for me to even flirt with the most absurd of ideas.
Simply put, it's worth sticking with the basic principles of a good boxing betting strategy for Sunday's fight while at the same time thinking about the wealth of Mayweather vs. Paul prop bets out there to choose from.
Finally, if you're looking for a more in-depth breakdown of the fight, make sure to read the following piece before you place your wagers.
Good luck with your bets!
AUGUST
Sportsbook of the Month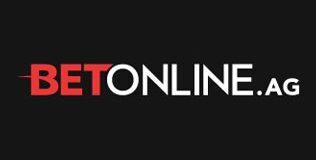 Welcome Bonus
50% up to $1,000
Read Review
Visit Site