Five Recommended Bets for the 2021 NFL DROY

The NFL Defensive Rookie of the Year award is something all rookie defenders strive for. Many players who have won it have gone on to make Pro Bowls and All-Pro teams.
We usually see linebackers and edge rushers win the award, but we've seen two cornerbacks win in the last six seasons. Aaron Donald is the last defensive tackle to win the award in 2014.
Let's look at a few candidates that could be good NFL Defensive Rookie of the Year picks for 2021.
Jamin Davis, LB, Washington (+750)
Linebacker Jamin Davis seemingly came out of nowhere during his final season at Kentucky. Davis redshirted his freshman season and played sparingly in his sophomore season.
In 2019 he had a little more playing time with 32 tackles, one sack, and one interception.
Davis really shot up the draft boards with a great 2020 season. Look at his final numbers.
102 tackles
1.5 sacks
3 interceptions
1 forced fumble
1 defensive touchdown
He also recorded over 10 tackles in seven of his 10 games during the season. His lone touchdown came on an 85-yard interception return against Tennessee.
There wasn't much draft hype surrounding Davis after 2019, but his great 2020 season put him in the first round on many draft boards. The Washington Football Team selected him as the 19th overall pick in the 2021 NFL Draft.
Last season, Washington defensive end Chase Young won Defensive Rookie of the Year with a dominant season. Can Davis follow in his footsteps? I think he can.
Washington had one of the best defenses last season. Just look at how many yards they allowed.
Los Angeles Rams: 4,511
Washington Football Team: 4,873
Pittsburgh Steelers: 4,893
New Orleans Saints: 4,974
San Francisco 49ers: 5,030
The only weakness the defense really had was its linebacking core.
Jon Bostic was the team's best linebacker. He led the team with 118 tackles. Otherwise, Cole Holcomb and Kevin Pierre-Louis didn't do much.
Davis can immediately step in as an outside linebacker and defend sideline to sideline. With an already great defensive line, he definitely has a 100 tackle upside – because no one will key in on him.
We can't forget his coverage skills. Washington's defense allowed the second-fewest receiving yards, but I do think there's room for improvement. Even at the linebacker position, Davis will help out with that.
Playing in a Jack Del Rio defense is icing on the cake for Davis' chances to win Defensive Rookie of the Year.
Patrick Surtain II, CB, Broncos (+1400)
Cornerback Patrick Surtain II continues the long line of standout cornerbacks from Alabama.
Surtain's college career really got off to a solid start with 37 tackles, one interception, one forced fumble, and seven passes defended his freshman season. He posted similar numbers in 2019 with 42 tackles, two interceptions, three forced fumbles, one fumble recovery, and eight passes defended.
Surtain concluded his stellar college with a great 2020 season. His tackles went back down to 37, but he recorded his first career touchdown on a 25-yard pick-six against Mississippi State. He also had nine passes defended.
The great season earned him SEC Defensive Player of the Year and All-American honors. His Alabama Crimson Tide won the National Championship with a 13-0 season.
Everyone knew Surtain would be a high draft pick, but he was up against South Carolina cornerback Jaycee Horn for the highest-drafted defensive player. Horn ended up going eighth overall to the Carolina Panthers while Surtain went ninth to the Denver Broncos.
Surtain joins a Broncos defense that should rank top 10 this season.
Bradley Chubb and former Super Bowl MVP Von Miller rush off the edges with defensive tackle Shelby Harris plugging up the middle. Their real strong suit is their secondary.
Denver signed cornerbacks Kyle Fuller and Ronald Darby this season. Fuller made the All-Pro team in 2018, and Darby was a key player for his prior Washington Football Team, allowing the second-fewest passing yards in 2020.
This is a really good situation for Surtain because it takes a lot of pressure off of him.
He doesn't have to worry about going out there and taking on the opposing team's number one threat. That, combined with his veteran teammates' advice, is going to help him transition to the NFL. Not to mention, his father was a three-time Pro Bowler as a cornerback.
Look out for Surtain as a potential 2021 NFL Defensive Rookie of the Year candidate this season.
Jayson Oweh, EDGE, Ravens (+1600)
Linebacker Jayson Oweh took the traditional route to become a first-round pick. He got better and better in each season. He only played in four games his freshman season, recording two sacks.
Oweh looked much better in 2019 with 21 tackles, five tackles for loss, five sacks, and two forced fumbles.
Despite a shortened 2020 season, Oweh had the best season of his college career. He finished the season with 38 tackles and 6.5 tackles for loss. He had the best game of his career against Maryland with a 10 tackle career-high. That great season put him on the First-Team All-Big Ten.
One interesting thing to note about his 2020 season is he didn't record a sack. However, that didn't stop the Baltimore Ravens from selecting him with their second first-round pick.
The Ravens are notorious for being one of the best drafting teams. Take a look at some of the best players they have drafted in the last 10 years.
Jimmy Smith
CJ Mosley
Ronnie Stanley
Marlon Humphrey
Lamar Jackson
Patrick Queen
All those picks came in the first round. Except for Smith and Queen, they all made at least one Pro Bowl.
I know being drafted by the Ravens doesn't guarantee Oweh will be a future Pro Bowler, but it definitely helps his case. Defensive coordinator Don Martindale is good at getting players to exceed their potential. He could get creative with finding a role for Oweh to succeed in.
The Ravens lost a pair of edge rushers – Matthew Judon and Yannick Ngakoue – this offseason. Oweh can immediately step into that role, considering he played defensive end at Penn State.
Going after the ball carrier and making tackles shouldn't be an issue for Oweh. It's going to be all about if he can improve his pass-rushing ability. If he can, he can go from sleeper to legit contender for Defensive Rookie of the Year.
Gregory Rousseau, DE, Bills (+2000)
Defensive end Gregory Rousseau really only played one season at Miami, but he made the most of it. He played one game in 2018, recording five tackles.
Unfortunately, he fractured his ankle in that game, ending his season.
Rousseau came back in 2019 with a vengeance. He finished the season with 54 tackles and 19.5 tackles for loss. He also had 15.5 sacks, two forced fumbles, and one fumble recovery.
His most impressive performances came in back-to-back games.
| | | |
| --- | --- | --- |
| Week | Tackles | Sacks |
| 8 | 6 | 3 |
| 9 | 7 | 4 |
He won ACC Defensive Rookie of the Year in 2019.
Despite opting out of the 2020 season, the Buffalo Bills drafted Rousseau in the first round of the 2021 NFL Draft. I think many teams would've taken Rousseau in the top 10 had he played in the 2020 season. Nonetheless, it's still impressive to see him stay in the first round.
His high sack total in college makes him a very intriguing player. I know there's more to edge rushers than just sacks, but that's arguably the most important aspect of playing defensive end. His raw passing rushing ability is going to come in handy this season.
Buffalo has a pair of solid edge rushers with Jerry Hughes and Mario Addison, but neither has made the Pro Bowl. Their secondary is definitely the strong suit of their defense.
The Bills ranked 14th last season with 38 sacks. That's a big reason why our very own Michael Wynn predicted Buffalo would select Rousseau.
He likely won't be a starter this season, but strong play early on could get him there. If he starts racking up sacks, he definitely has a chance to win Defensive Rookie of the Year.
Even as just a rookie, I think Rousseau could get the Bills into the top 10. If so, they could win their first Super Bowl.
Christian Barmore, DT, Patriots (+2000)
Maybe I just have a higher opinion of Christian Barmore than most people, but I don't understand why his odds are so high.
The defensive tackle out of Alabama had a pair of really good seasons. He had 26 tackles, six tackles for loss, and two sacks his freshman season.
Barmore got even better in 2020 with 37 tackles, 9.5 tackles for loss, and three forced fumbles. The biggest jump was his sack total going from two to eight.
He won defensive MVP in the National Championship Game with five tackles and a sack. He also finished First-Team All-SEC for the season.
A lot of mock drafts had Barmore going in the first round, but he ultimately slipped to the second round. The New England Patriots pounced on that, trading up in the second round of the 2021 NFL Draft to select Barmore.
I always find it interesting when Alabama players go to New England. You're going from the best college head coach, Nick Saban, to the best NFL head coach, Bill Belichick.
Barmore is truly a disrupter in the middle of the line. His tackles for loss show he is good at busting through the line and getting to the ball carrier.
New England signed a ton of free agents this offseason, but one of the most well-known is edge rusher Matthew Judon. Judon provides the Patriots with an elite pass rusher, something they really lacked last season. He will help take pressure off Barmore as he tries to attack the offense up the middle.
Personally, I really like Barmore. I thought he was a beast at Alabama. He reminded me a lot of former Alabama defensive tackle Daron Payne, who is now an anchor on arguably the best defensive line in the NFL.
I know Barmore doesn't have the best chance to win the 2021 NFL Defensive Rookie of the Year, but I think his high odds make him a decent pick.
Betting on the NFL Defensive Rookie of the Year in 2021
NFL Defensive Rookie of the Year can definitely be tough to predict. For the most part, a first-round pick does win the award, but it's not always the first defensive player drafted.
In 2018, Indianapolis Colts linebacker Darius Leonard came out of nowhere to win the award and make the All-Pro team.
Is there another sleeper like Leonard out there, or will one of the favorites win the award? Could it come from my list of 2021 NFL Defensive Rookie of the Year picks?
That's up to sports bettors to decide, but starting with my best bets is a good idea.
August
Sportsbook of the Month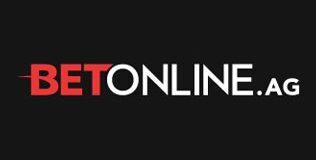 Welcome Bonus
50% up to $1,000