Falcons vs. Giants Player Props – NFL, Week 3 (2021)

The Falcons stroll into MetLife Stadium as a three-point underdog on Sunday. The total is hovering around 48 as both Atlanta and New York seek their first win of the season. The problem is beating NFL sides, and totals are really, really hard.
The good news is there are tons of other ways to bet on the Falcons vs. Giants game in week 3. Targeting the player prop bets is lucrative and exciting.
After scouring the options for this particular matchup, here are my favorite Falcons vs. Giants player props.
Calvin Ridley Over 5.5 Receptions (-160)
Considering how ineffective the Falcons running game has been (3.9 yards per carry), there's no version of an Arthur Smith game plan leaning heavily on the run. Atlanta has no choice but to try and air the football out if they want to move the chains.
With Russell Gage likely missing Sunday's game with an ankle injury, more of an onus is placed on Calvin Ridley to find open lanes. Ridley's caught 12 balls in two games; his 18 targets are twice as many as any other Falcons receiver.
Those fearing that James Bradberry might be able to handle Calvin in coverage, I wouldn't be too concerned. Especially after Terry McLaurin torched Bradberry last week to the tune of 11-107-1.
Saquon Barkley Under 61.5 Rushing Yards (-115)
If you drafted Saquon Barkley early in the first round in your fantasy football league, it's time to hit the panic button. He just doesn't look good.
The Giants RB was a complete non-factor in the opener (10 carries for 26 yards) as he was eased back into the fray (48% of the offensive snaps). Saquon's usage received a nice bump in week 2 (84% of the offensive snaps), but the production is still lacking.
13 carries for 57 yards seems "OK" on paper, but it took a 41-yard scamper just to make his line look respectable.
At one point in the week 2 game, Barkley had 9 carries for 39 yards, including the 41-yard run.
The Falcons ranked 6th in the NFL against the run in 2020. Atlanta held Tampa Bay to 3.9 yards per carry in week 2. Start adding things up, and Barkley's likely to get bottled up once again.
Mike Davis Longest Rush Under 12.5 Yards (-125)
Surprise, surprise, but Mike Davis isn't going to be the workhorse back in Atlanta. Cordarrelle Patterson has played a third of the snaps and is stealing goal-line work. Through two games, Davis has rushed 24 times for 87 yards (3.6 yards/carry). His longest run of the year is 12 yards.
As far as the last time Mike Davis ripped off a run that was longer than 12 yards, you have to go all the way back to week 8 of last year.
Mike Davis has played nine straight games without registering a run of more than 12 yards.
The Giants have only allowed two runs of more than 12 yards this season, and one was a 70-yard garbage-time run by Melvin Gordon after New York's defense had already packed it in.
Those waiting for Mike Davis to bust out for a long run, don't hold your breath.
Darius Slayton Over 37.5 Receiving Yards (-125)
I'll concede that Sterling Shepard and Kenny Golladay are Daniel Jones' top two targets. At the same time, let's also recognize that Evan Engram is still hobbled, and Saquon Barkley hasn't been involved in the passing game.
Darius Slayton has played in over 63% of the Giants' offensive snaps and has a 19% target share. And while he's not breaking any records, he's been mildly productive.
Darius Slayton – 2021 Season By the Numbers
Opponent
Targets
Catches
Receiving Yards
Receiving TDs
vs. Denver
7
3
65
0
@ Washington
6
3
54
1
The bottom line?
Asking Darius to exceed 37 receiving yards against a porous Atlanta secondary isn't too much to ask.
My Top Falcons vs. Giants Player Prop Bet For Week 3
Matt Ryan Under 0.5 Interceptions (+100)
Of all the Falcons vs. Giants props, this one strikes me as the one with the most value. Specifically thanks to the "plus-money" that's attached.
Matt Ryan throwing a couple of pick-sixes late against the Bucs is still fresh in bettor's minds, but don't get too caught up with that. Instead, focus on the bigger picture.
Matt Ryan has thrown 0 interceptions in four of his last five games.
Tampa Bay has one of the most aggressive defenses in the land. The Falcons were trailing, so Ryan ended up chucking it 46 times. The Giants aren't nearly as proficient in the back end.
After talk that the age model has started to kick in, expect to see a highly motivated Matt Ryan take the field on Sunday.
Those itching to get more money down on a Falcons vs. Giants prediction, I've got more insight for you below.
August
Sportsbook of the Month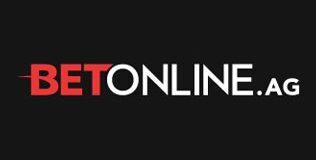 Welcome Bonus
50% up to $1,000